COVID-19 Update: Record Binc Requests; Help for Indies; Indie Layoffs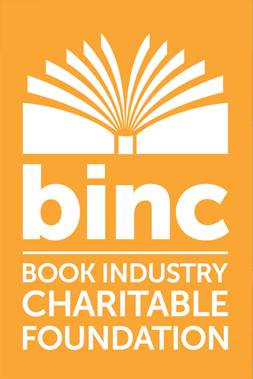 In the past few days, the
Book Industry Charitable Foundation (Binc)
has had the highest number of requests for financial assistance in the history of the organization--which was founded in 1996--with an average of several booksellers an hour requesting help. With layoffs taking place as bookstores shut their doors, booksellers are concerned about not being able to buy food, pay rent, and other essential living expenses such as medication and medical treatments. They are also worried about being able to continue the work they love and the survival of their bookstores.
At the same time, the book community is making major contributions to Binc, which helps booksellers, bookstores and comic bookstores in need. On Monday, in less than 24 hours, supporters donated $44,000, when Friends of Binc, literary agent Steven Malk of Writers House and Beacon Press offered a matching gift challenge--matching all gifts dollar for dollar up to $12,500.
Now there is a second matching gift challenge: authors Garth Stein, Tui Sutherland, and Amor Towles have combined their gifts and will match donations dollar for dollar up to a total of $41,000. Sutherland said: "I am so grateful for bookstores and the booksellers who have supported me--as an author, a reader, and above all as a mom of two bookworms--so we want to do anything we can to show them our love and support right now, when so many really need it."
Binc executive director Pam French commented: "We are incredibly grateful to these authors--for their generosity, industry leadership, and desire to help booksellers right now."
Binc noted that its experience during 9/11, Hurricane Katrina and the California wildfires has been "invaluable in preparing for this public health emergency. With your help, Binc will be part of the solution for these booksellers, relieving some of the stress and worry in these increasingly unsure times."

---
In the past week, 70 stores have signed up for Bookshop, creating storefronts to continue to serve their customers despite having to close their doors due to coronavirus restrictions, founder Andy Hunter reported. There are now more than 300 stores on the platform, although most aren't active yet.
For the next eight weeks, to help support them, indie stores using Bookshop will receive 30% of the cover price of any sale, up from 25%. Bookshop will earn no revenue from those sales.

---
Penguin Random House has created a temporary open license for booksellers, librarians and educators to stream its story time, read-aloud videos and live events. The license is "an immediate measure to directly connect our books with students and readers while protecting the long-term value of our authors' and illustrators' intellectual property." For details, click here.
The company added: "Thank you for your shared commitment to storytelling and reading, and to our collective belief in the power of books to connect us--especially during times like these."

---
Schiffer Publishing is offering a "We're in This Together" Program for bookstores effective immediately. The program runs through April 30, and is for titles published before that date. Booksellers can buy 10-plus units (mix or match) at 50% with net 60 (extended dating for customers in good credit standing). All orders ship free freight. Promo code is Schiff20.
---
Yale University Press is featuring an indie-supporting contest on Twitter: "Local bookstores are going to need all of us in the coming weeks. Let's show them some love. Retweet this and tag your favorite local bookstore by Sunday and we'll randomly chose 25 to receive a $25 gift card to the independent bookstore of your choice."
---
The 2020 Minnesota Book Awards ceremony, scheduled for next month in Minneapolis, has been canceled. Noting that they did not "make this decision lightly, the health of our community is our most important consideration," organizers said, "We remain committed to lifting up the voices of Minnesota authors and to celebrating the best in local literature. The in-person gathering may be canceled, but our team is working on other creative ideas to announce this year's winners on the ceremony's scheduled date of April 28."
---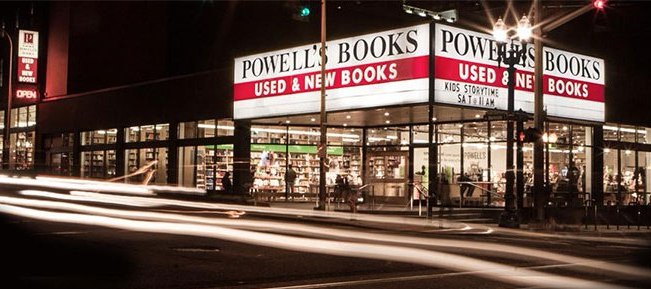 Powell's Books, which has temporarily closed its five stores in and around Portland, Ore., has laid off at least 340 union employees, according to the Oregonian. Powell's said it will take "several months" to restore normal operations and some layoffs may be permanent. Health insurance will last only through the end of the month of last employment.
In a statement, the union, ILWU Local 5, said that it understands the decision to close Powell's bricks-and-mortar locations in the interests of public and employee health and safety, but added, "As with most emergencies, those that suffer the most are workers and marginalized communities. We do not believe this to be appropriate or fair and in this moment we continue to urge all employers, including Powell's Books, to continue to support workers in any and every way possible. The loss of profit is nothing compared to the lifelong trauma such a loss of income and benefits are likely to have for individuals. ILWU has a long-time saying we live by: 'An injury to one is an injury to all.' We call upon all to make this moment count and support everyone in our community in every way we can."
The union has set up a "Coronavirus Worker Relief Fund" that accepts direct donations. People can also contribute to the fund by buying books through the union's Powell's Partner Link (7.5% of sales, excluding gift cards, virtual credit and subscriptions, go to the fund).
---
WORD Bookstores in Jersey City, N.J., and Brooklyn, N.Y., have both been closed to the public since the weekend, with owner Christine Onorati and her team doing online and phone orders only. No shoppers are allowed in, and orders are being shipped or picked up at the front door.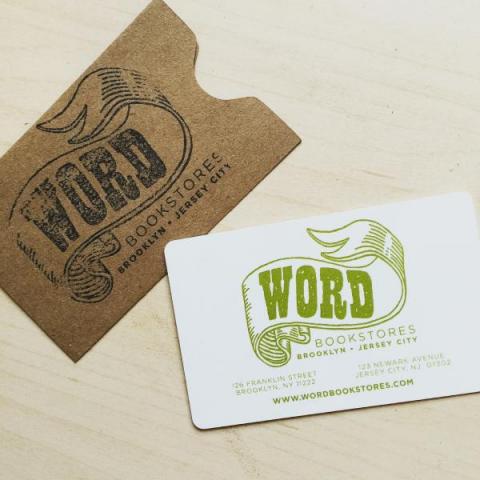 "It's just feeling dark and so bizarre," said Onorati, who has already had to lay off a lot of staff members, particularly part-timers. She and her team are trying their best to keep full-timers paid even as things get worse, and they're sending part-timers to Binc and decreasing their shifts to one, if possible.
When she announced the decision to close the stores to the public, she also gave her community a list of ways they can continue to support the bookstore. WORD started a VIP gift card program that costs $500 and gives the customer 10% off any item in the store. WORD has sold a few of those. Onorati also set up a PayPal donation link, which drew steady donations over the first few days, but Onorati is already trying to make plans in the event that the "altruistic instinct" slows down.
---
Margot Sage-EL, owner of Watchung Booksellers in Montclair, N.J., said her community has been "amazingly supportive," with the bookstore seeing "banner days" leading up to and through the weekend. From now on, however, Sage-EL has limited store hours to 1-6 p.m., and she and her staff are doing only deliveries and curbside pickups. They are encouraging customers to order online, over the phone, through text or via e-mail.
Sage-EL reported that the town's libraries are closed and parents are struggling with in-home learning and perfunctory worksheets. "They want books to keep their kids learning and growing. So we are here as much as we can to get books into their hands." She added that thick classics and escapist reads have also been popular.
"The reality is we have payroll to meet, rent to pay and the publishers' invoices," Sage-EL said. "There is no cushion. That is the scary part."


---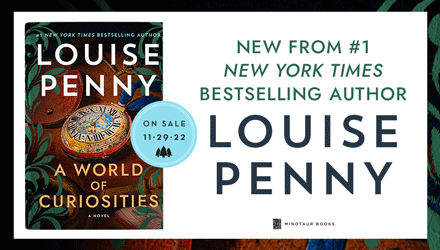 ---