How Bookstores Are Coping: To Reopen or Not to Reopen
Five Salt Lake City booksellers--Betsy Burton and Anne Holman of the King's English Bookshop, Ken Sanders of Ken Sanders Rare Books and Catherine and Tony Weller of Weller Book Works--have collaboratively written a manifesto that was sent to Utah Governor Gary Herbert, as well as Mayors Erin Mendenhall and Jenny Wilson, expressing the reasons they feel strongly that it is not yet time to open their doors due to safety concerns regarding the Covid-19 pandemic.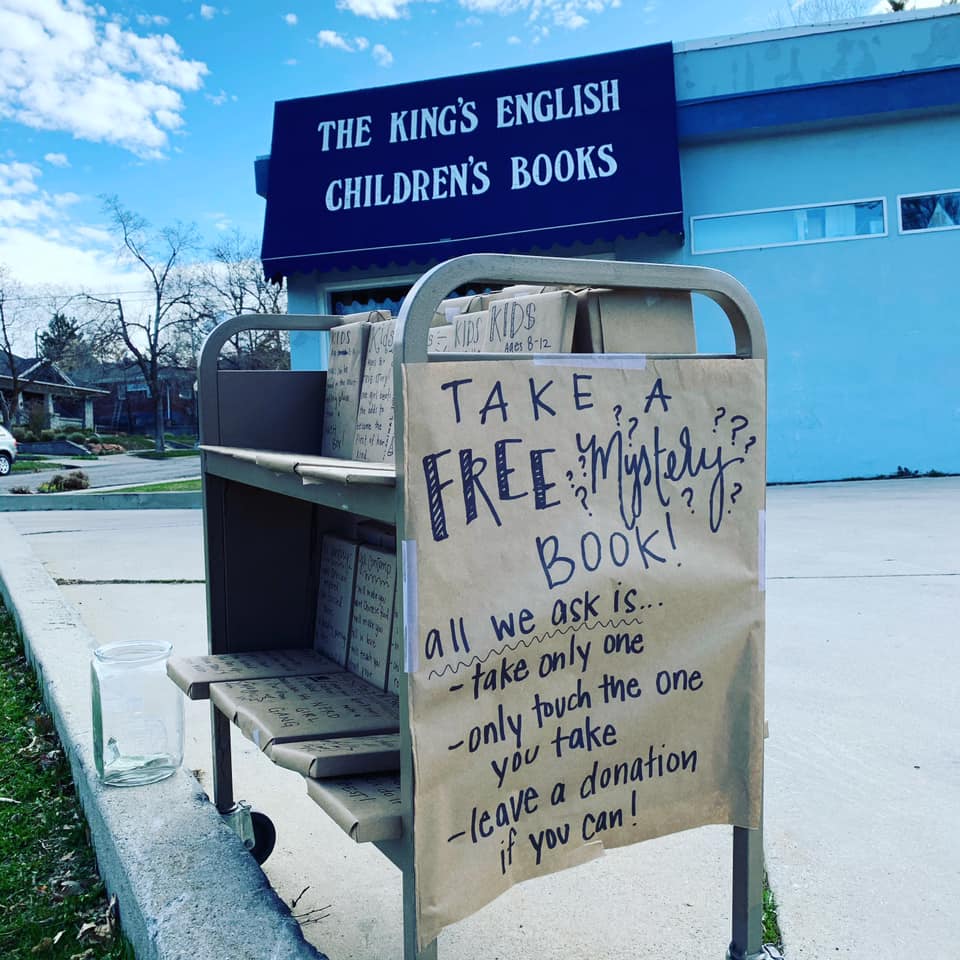 The letter reads, in part: "For the safety of our customers, our booksellers, and our community we oppose tomorrow's premature lifting of restrictions that have helped slow the onslaught of the coronavirus in Utah.... Along with the victims of Covid-19, we, our colleagues in books, in retail, in restaurants and in services, are fighting for not only our lives but our economic survival--and that of our staff. Our businesses are suffering, our sales are disappearing, and our very futures are at stake.
"We, proud members of the culture and community of Salt Lake City, are terrified for our own futures and yours.... Much as we would love to throw open our doors to the public for business as usual on May 1st, we believe we would risk our lives along with those of our employees and customers by doing so.
"For small businesses such as ours, the infection with coronavirus of a single customer whose safety we could not guarantee, however effectively we mask and sanitize, is unthinkable. To suppose we can totally reopen our economy while COVID-19 cases are rampant in our state is magical thinking at best--and an idea we suspect our mayors view with misgivings.
"As responsible employers we resist the idea of putting our booksellers (or our customers) at risk, however much we long for the return to a normal world. Therefore we... beseech you to allow local businesses to do businesses in safe and thoughtful ways rather than throwing our doors open to the public before it is safe to do so."
---
Despite Texas Governor Greg Abbott's new order that permitted reopening on May 1, with stores not to exceed 25% capacity, most Dallas area booksellers "plan to continue what they've been doing. That means a continuation of online orders and curbside pickups," the Morning News reported.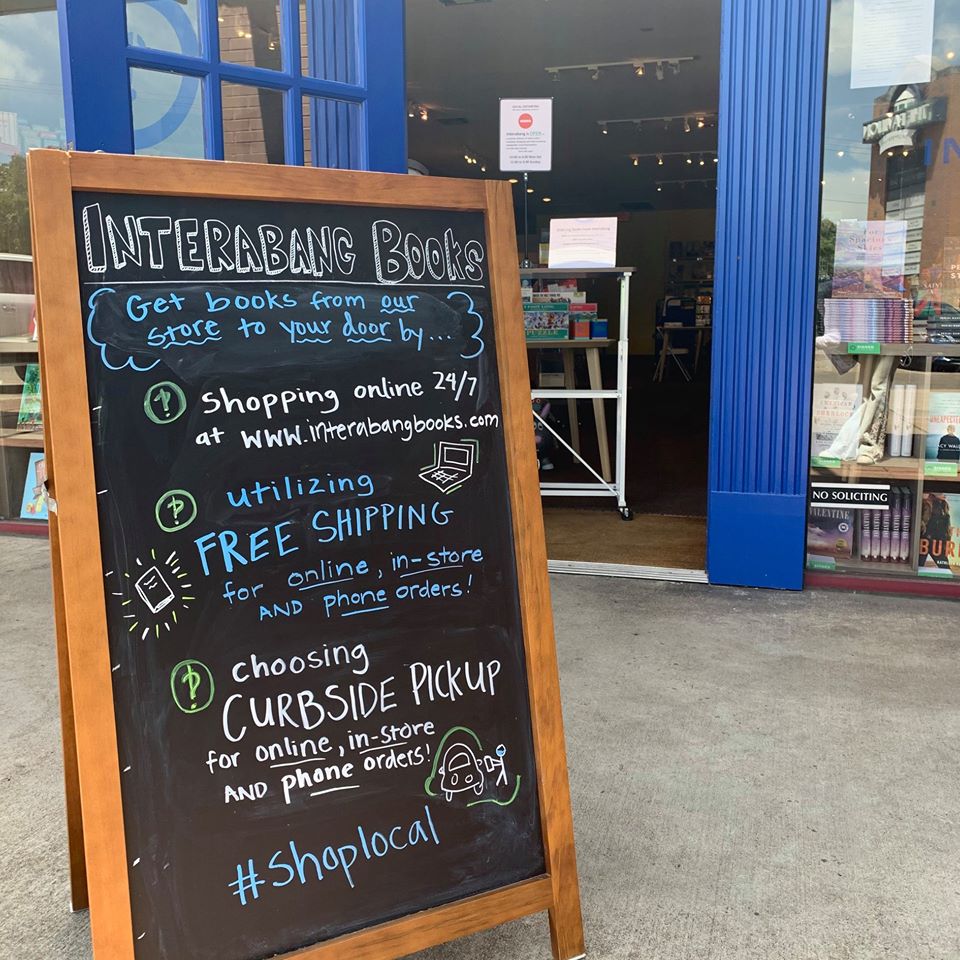 One exception is Interabang Books, which will launch a partial reopening May 1, with three booksellers in the store and more employees in the back. General manager and partner Kyle Hall said the goal is to provide customer service "at our usual level," with plans "to admit no more than 10 people or more than five customer groups at a time. Five pairs of people shopping together would be the limit, for example, and so would four singles, plus a mom with two kids... and, of course, we'll be enforcing safe social distances."
Will Evans, owner of Deep Vellum Books, said, "We definitely won't open in any sort of regular way. We'll keep doing what we've been doing, which is curbside pickup and delivery by appointment."
The Wild Detectives will follow a similar plan for the time being. Co-owner Javier García del Moral said, "Our space is particularly challenging in relation to the safety practices and recommendations--social distancing, touching objects, etc. We don't think opening is a very safe option for now. We'll wait a few weeks and see how the pandemic evolves during this new phase. That will give us some guidelines and thoughts before we make our next step. In the meantime, we'll keep our newly launched travel agency and our membership program to get through this period."
Kathy Doyle Thomas, CSO of Half Price Books, said the chain, which has 125 stores around the country and 19 in the Dallas-Fort Worth area, will reopen 11 stores in North Texas starting May 2. "We had to get our safety policies in line," Thomas said. "And make sure our employees are comfortable with reopening. We had to make sure there were enough supplies and sanitary equipment, including enough masks and gloves for employees.... We also installed sneeze guards around the checkout counter. And we put distancing tape on the floor. There are procedures people have to adhere to that we have to be conscious of and implement."
A spokesperson for Barnes & Noble said stores in the Dallas area will not reopen on May 1, although curbside pickup will still be available.
---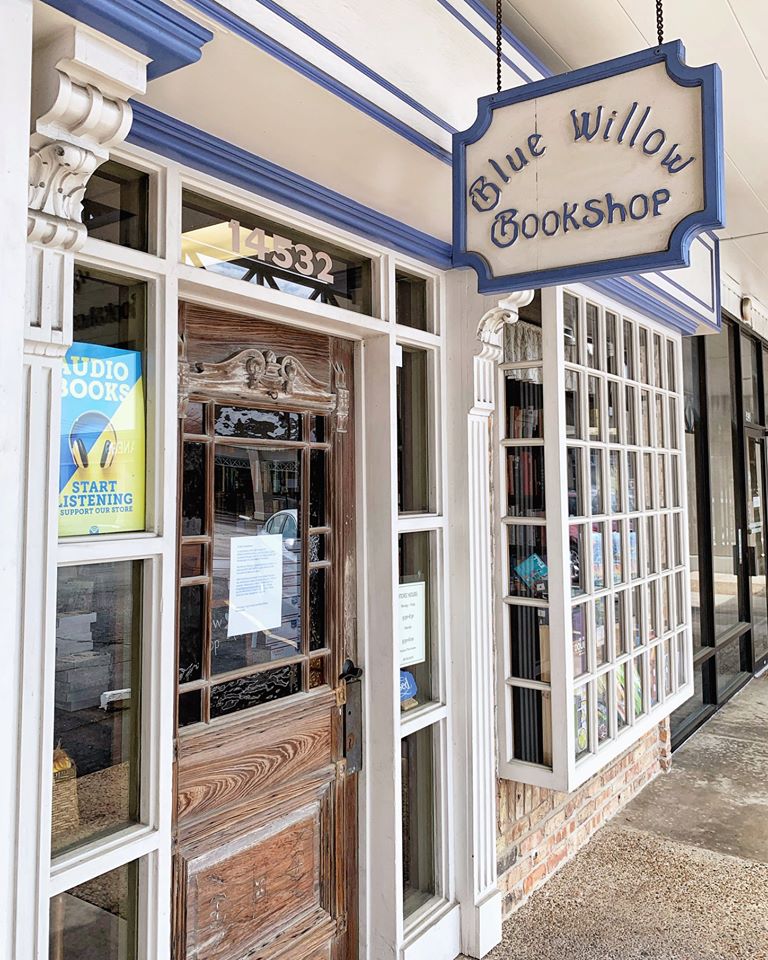 In Houston, Tex., Blue Willow Bookshop posted on Facebook: "After a lot of thought and discussion following the governor's announcement this week, we have decided that we will continue with only curbside pickup, in addition to our shipping offerings, next week. We're working hard to get the shop in order (she doesn't have her makeup on, y'all), as well as a plan to allow customers inside that prioritizes everyone's health & safety. Stay tuned for updates, and as always, thank you from the bottom of our hearts for your continued support."
---
In response to the release of Tennessee Governor Bill Lee's Executive Order 30 on Wednesday, Southland Books & Café in Maryville "decided to continue operating the bookstore as we have done for the past 30+ days of quarantine. You may visit the bookstore by appointment only. Our dining rooms will remain closed until further notice. We continue to offer daily Family Dinners, to go options from a condensed menu, and catering from the cafe. Beer and wine are also available from The Bird & The Book.... Thank you to everyone for your support during this time."
Earlier this week, Southland had said that it would be keeping its dining rooms closed for the time being: "This decision has been made after serious talks with our staff and several of you, our customers. We believe in science and trust that they know more than we or politicians. We want to place the safety of our staff and you over profits. We hope that you understand and will continue to trust us to prepare your lunches, dinners, and caterings. We look forward and hope to serve you soon."
---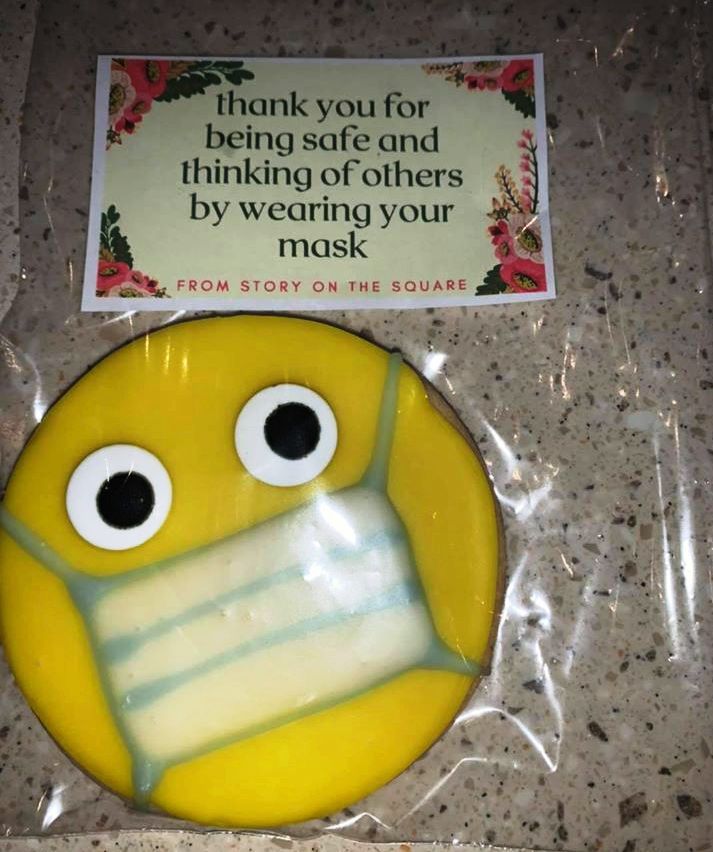 "As the owner, I'm so ready to open our store when it is safe to do so," Stephanie Gordon of Story on the Square, McDonough, Ga., told her customers. "When I'm out and see people shopping without masks, my blood boils as I feel these people are potentially prolonging this crisis. Today, I'm turning my anger into a more positive energy. I bought loads of these mask cookies at Queen Bee Coffee Company. I'm going to hand them out to those people I see doing the right thing. Be safe and I hope to see you at our store soon!"
---

---