'What It's Like to Be a Bookseller Right Now'
"It's a very strange time to be a bookseller. We've lost the ability to interact with the community the way we love best--face to face. We are, of course, grateful to still be able to serve Bexley and the central Ohio area while still maintaining safe social distance. But in lieu of in-person bookish conversations, we've been finding other ways to keep in touch. This week, we're here to offer a peek behind the curtain to see what it's like to be a bookseller right now....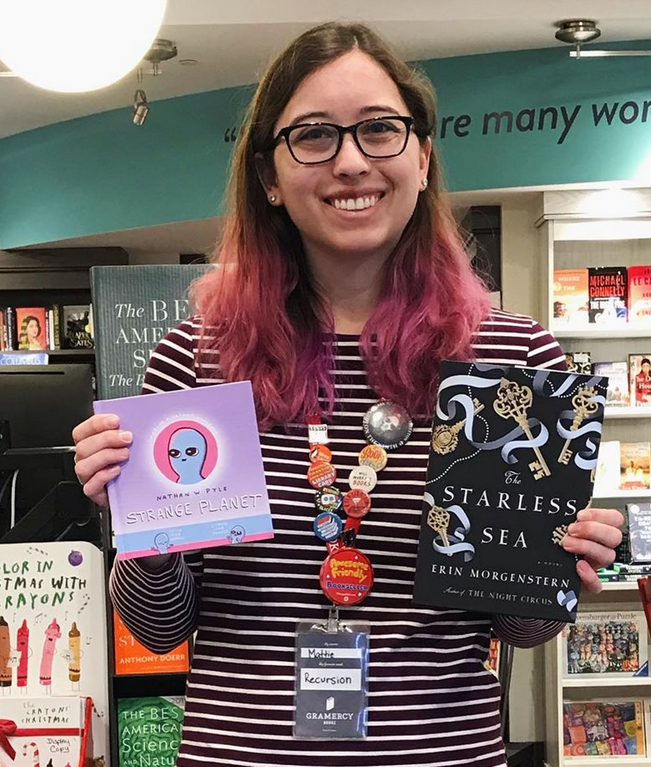 "Through it all, I can't stop thinking about how much I miss having people in the store. And so do all of my fellow booksellers. One of my favorite parts of working in a bookstore is working with people to find a book they didn't know they were looking for. I love it when someone paints a picture of their reading taste and I can flip through my mental Rolodex of books to find what I hope will be their next great read. With most of our orders being online or over the phone, I haven't had as many chances to strike up the bookish conversations I so enjoy. It's very different than the way we normally interact with people. But then, everything is different right now. We very much appreciate your patience, your lovely notes, your bookish questions, and your overwhelming support in this difficult time."
---

---