California to Begin Partial Reopening This Week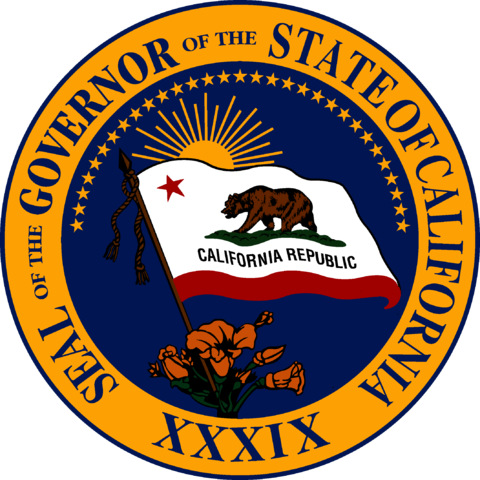 Starting this Friday, May 8, bookstores and other nonessentiall businesses throughout California may be able to reopen partially for business, provided they operate by pick-up only and follow certain state health guidelines.
Details about the partial reopening are still scarce. While Governor Gavin Newsom announced the decision on Monday, state guidelines will not be released until Thursday, May 7. At the same time, the state's new orders do not supersede a county's orders, so stores in many counties may have to wait even longer for partial reopening.
A number of booksellers in the Bay Area, including Pete Mulvihill of Green Apple Books and Brad Johnson of East Bay Booksellers, said there haven't been any indications yet that the region's lockdown orders will be eased on Friday.
Mulvihill said he and his team hope to start doing curbside pick-up as soon as possible, once guidelines are in place to ensure the safety of staff members and the public. He added that transitioning to pick-up service shouldn't be a problem, whenever it becomes possible. "Since we got our PPP loan, we have plenty of staff to do curbside."
Johnson, meanwhile, reported that starting curbside pick-up again "wouldn't really change a ton" for his store. East Bay Booksellers has sort of been doing curbside pick-up already, through an arrangement with a local cafe. Johnson and his booksellers drop pre-paid books off at a nearby cafe for customers to pick up, and in the store's order confirmation Johnson exhorts customers to buy cafe items. The arrangement has been a "win-win" for both the cafe and bookstore, and Johnson said they've managed to keep up a "pretty steady revenue stream," although the volume of orders has been a bit overwhelming at times.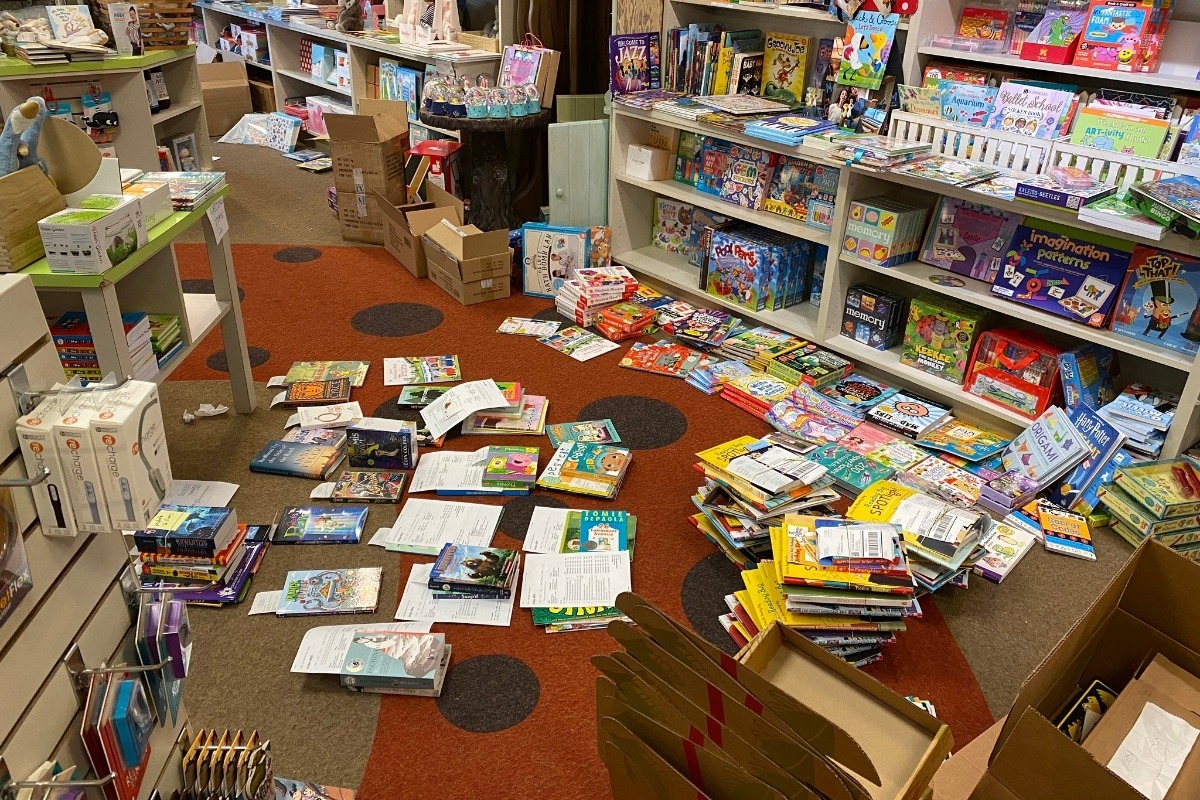 Lauren Savage, owner of the Reading Bug in San Carlos, Calif., said she's unsure whether she'll be able to start doing pick-up on Friday. Whenever she does open for pick-up, though, she'll have to do some major straightening-out of the store's interior, as it had to be turned into a shipping warehouse overnight when the stay-at-home order was issued. She'll likely only do very limited curbside pick-up at first, and make sure that all transactions are still done online and not in person.
There will be plexiglass barriers between customers and staff, Savage continued, and everyone will be wearing masks. Speaking of staff, that in itself is a hurdle, as many of her staff are either unable to come back into work and interact with customers or would not feel safe doing so. With only one or two people working at a time, she's 3-5 days behind on pulling orders. The hardest part, however, will simply be getting what customers want. While Ingram has done a pretty good job with fulfillment, she explained, some publishers are shipping only in case packs and, in many instances, publisher orders are taking two weeks or longer to arrive.
In Southern California, Los Angeles County's own stay-at-home order is set to expire May 15, and there so far have not been any indications that the county will ease restrictions earlier than that.
Mary Williams, general manager at Skylight Books, said that even if L.A. businesses are allowed to reopen partially on Friday, that wouldn't be possible for Skylight, as it will take a couple of days of staff working in the store to get things ready. After selling books through Skylight's website and a POS system that was not in store, the staff will have to do a lot of inventory corrections. They'll also have to do pulls and returns, and Williams wants to reconfigure the space so that several staff members can work on orders simultaneously without having to cross paths. Beyond that, Williams said that as eager as she is to be open to the public again, she's concerned about easing up on restrictions too soon. Based on what she's seen over the last few days, she is operating under the assumption that she won't be able to go back into the store until May 15.
In Culver City in West Los Angeles, The Ripped Bodice offered in-store pick-up until the local stay-at-home order went into effect. However, owners Bea and Leah Koch said they will not resume doing pick-up until the store is open to the public again. They explained that while they're of course concerned about health issues, it's more of a safety concern, as there is usually only one person working in the store at any given time now.
Linda Sherman-Nurick, owner of Cellar Door Books in Riverside, will be able to start offering pick-up on Friday. Sherman-Nurick added that she received a PPP loan last week and is looking forward to bringing her booksellers back and implementing pick-up. She said she's optimistic that the store can make this work and start recovering some lost ground. Her only concern, meanwhile, is that people might start to push for more. "We will not let people in the store, and I'm guessing that's going to become an issue, but we'll see."
Julie Moore, owner of The Bookworm in Camarillo, said she is ready to start doing curbside pick-up on Friday, provided Ventura County gives the go-ahead. "I truly hope we can open because it is hard to make rent with limited opportunities for sales," Moore added.

---

---