BookExpo Online: Librarians Advise Their Readers (and One Another)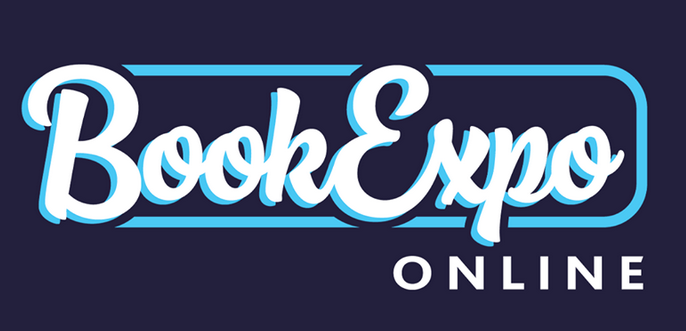 Yesterday, which BookExpo devoted to library education, an afternoon online panel of readers' advisory and collection development experts inspired conversation of value not only to librarians but also to booksellers and educators: "A Novel Re-Opening: Readers' Advisory After Coronavirus."
Stephanie Anderson, assistant director of selection for BookOps, which serves the New York Public Library and Brooklyn Public Library, talked about how, even before Covid-19, there had been a "huge shift" to digital collections rather than hard copies of books, and that "suddenly it's the only way to engage with the collection." Her challenge was to reach the many NYPL branch librarians who weren't as aware of how to conduct virtual events and e-book loans; she and her colleagues made it a priority to give virtual training and support to those librarians. Grappling with a new work flow also became urgent: How can librarians track which books are getting the most usage? E-books and e-audiobooks are more expensive than physical books, so how do you manage budgets in light of increased demand? How do you track "requests to purchase" when colleagues are scattered? She offered a number of ideas.
One of the advantages to BookExpo's virtual programming this year was librarians' ability to use the "chat" function in Zoom to "crowdsource" ideas in real time (these are preserved in the online archive). They offered ideas about how they tracked their own "requests for purchase" and affirmed how much more expensive e-books are than hardcovers for collections.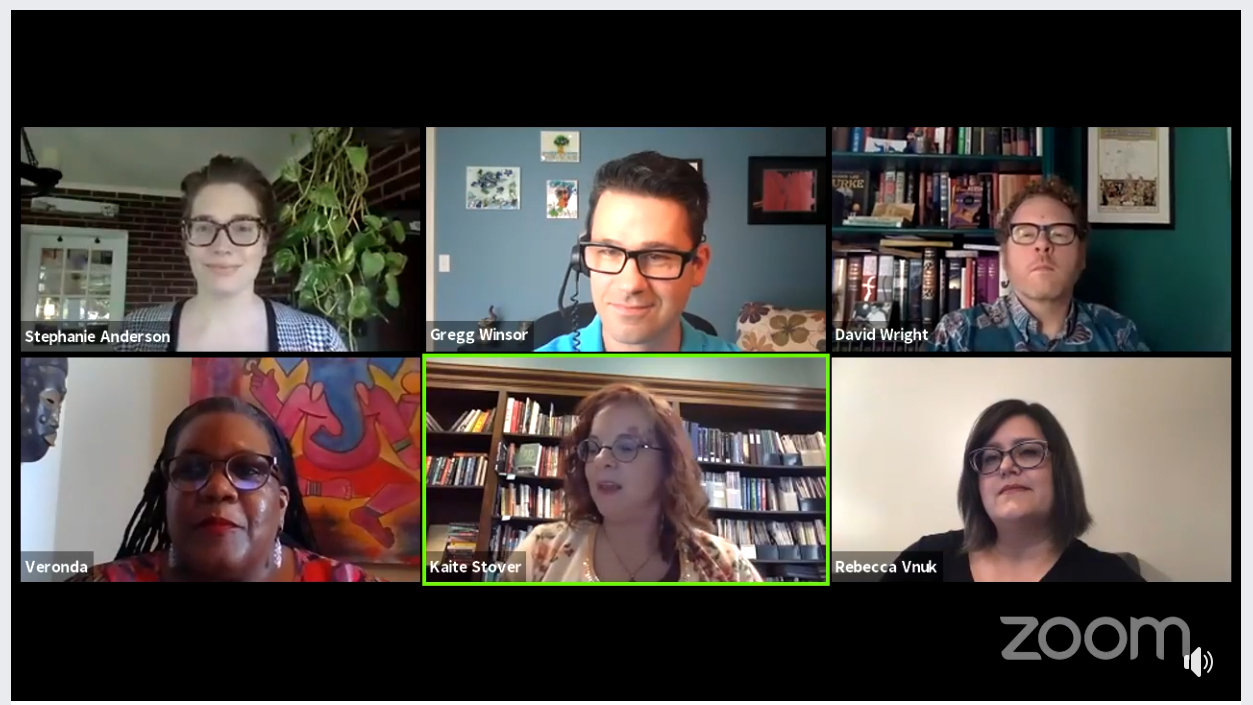 Clockwise from top l.: Stephanie Anderson; Gregg Winsor; David Wright; Rebecca Vinuk; moderator Katie Stover, director of readers' services at the Kansas City (MO) Public Library; and Veronda Pitchford.
Veronda Pitchford, assistant director for the Califa Group, a consortium of 230 libraries in California, discussed the importance of "libraries knowing what people need and read," and that readers' advisory helps them do that. She believes libraries play a key role: "Libraries introduce readers to books and authors they later go on to buy, developing lifelong readers and learners every day." Pitchford also described libraries as a place of "community and comfort."
David Wright, Reader Services Librarian for the Seattle Public Library, emphasized the importance of "form-based readers advisory," in which readers fill out a form for the library about their interests. This can be as simple as "Which authors have you enjoyed? Which haven't you liked? What are you in the mood to read next?" and can be in a paper or online form. The aim is to connect with patrons and make them feel heard, while collecting data for collection development.
Gregg Winsor, a reference librarian for Readers' Advisory at Johnson County (Kansas) Library, talked about how readers' advisory had always been conducted "where they lived," with displays and such in the branch. Now they must do more outreach. He has been hosting book parties on Facebook Live, featuring storytimes with five or six booktalks grouped by theme, while another librarian monitors the live "chat," responding to patrons in real time. Patrons also make recommendations to each other. Winsor talked about how the librarian's role has moved from "gatekeeper to facilitator."
How do readers find "read-alikes" when bestseller e-books often have long "hold" queues? Rebecca Vnuk, executive director of LibraryReads, discussed the resources she has available, and the importance of offering alternative titles to patrons when they can't come in and browse the "new release" shelves. She suggested printing out monthly lists of recommendations and including them with every curbside pick-up. LibraryReads is also offering training in Readers Advisory for free.
This prompted an explosion of ideas and recommendations in the "chat": make a "Your Next 5 Reads" list; call patrons who may not have Internet access and talk to them about books and what they need; recommendations of favorite Instagram and podcast book sources. This community of librarians were living examples of the need to connect, whether with their patrons or their peers. --Jennifer M. Brown
---

---