S&S Moves Pub Date for Trump's Niece's Book Up Two Weeks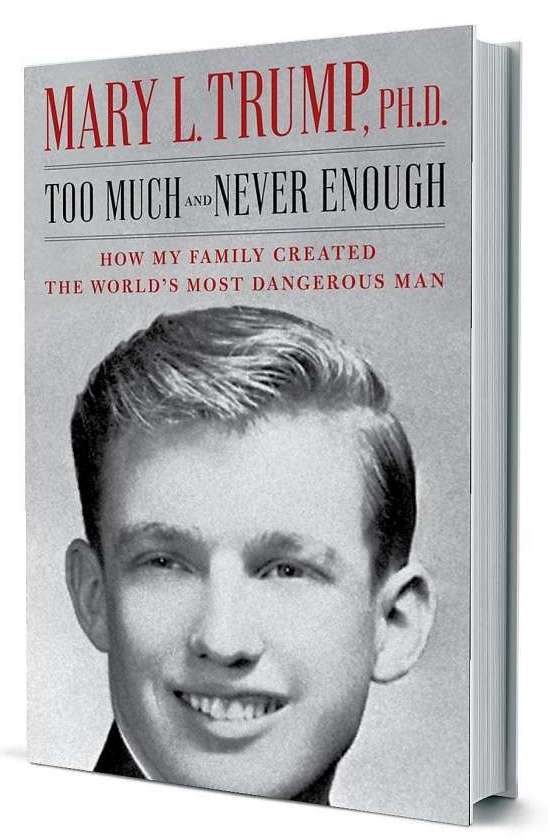 Simon & Schuster has moved up the pub date for Too Much and Never Enough: How My Family Created the World's Most Dangerous Man by Mary L. Trump to Tuesday, July 14. The center of a Trump family legal battle, the book by President Trump's niece was originally to be published July 28. S&S said it was changing the pub date "due to high demand and extraordinary interest in this book."
Last Wednesday, a New York appellate court judge lifted a temporary restraining order against publication of the book that another judge had issued a day earlier. At the same time, however, the appellate court judge let stand a suit against Mary L. Trump by her uncle Robert S. Trump, President Trump's brother, saying that by publishing the book, she might well have broken a confidentiality agreement she signed in connection with the settlement in 2001 of a bitter Trump family lawsuit. The suit concerned the will of Fred Trump, the president's father and Mary L. Trump's grandfather, who died in 1999 and left only a small cash bequest to Mary L. Trump and her brother, Fred Trump III. A hearing July 10 is intended to decide whether the book violates the confidentiality agreement.
Late last Thursday, Mary L. Trump filed an affidavit saying, according to the New York Times, that "she consented to the agreement--and signed away her interests in several family properties--only because Donald J. Trump and his siblings lied to her about how much they were worth."
She wrote: "I relied on the false valuations provided to me by my uncles and aunt and would never have entered into the agreement had I known the true value of the assets involved. I never believed that the settlement agreement resolving discrete financial disputes could possibly restrict me from telling the story of my life or publishing a book."
Theodore J. Boutrous Jr., a lawyer for Mary L. Trump, said, "Because the settlement agreement was based on and induced by fraud, it cannot be enforced--and cannot bar publication of Ms. Trump's book."
He added, the Times wrote, that "it was preposterous that the agreement's secrecy provision could be construed as a 'sweeping, lifetime gag-order' that could stop Ms. Trump from writing about her family now. Donald Trump, as Mr. Boutrous pointed out, has given interviews about his sister, Maryanne Trump Barry, and his brother, Fred Trump Jr. Dozens of books, Mr. Boutrous noted, have been written about the Trumps, including nearly 20 that the president wrote himself."
A spokesperson for Mary L. Trump issued a statement that read: "The act by a sitting president to muzzle a private citizen is just the latest in a series of disturbing behaviors which have already destabilized a fractured nation in the face of a global pandemic. If Mary cannot comment, one can only help but wonder: what is Donald Trump so afraid of?"
---

---