Charlie's Corner in San Francisco Closing Permanently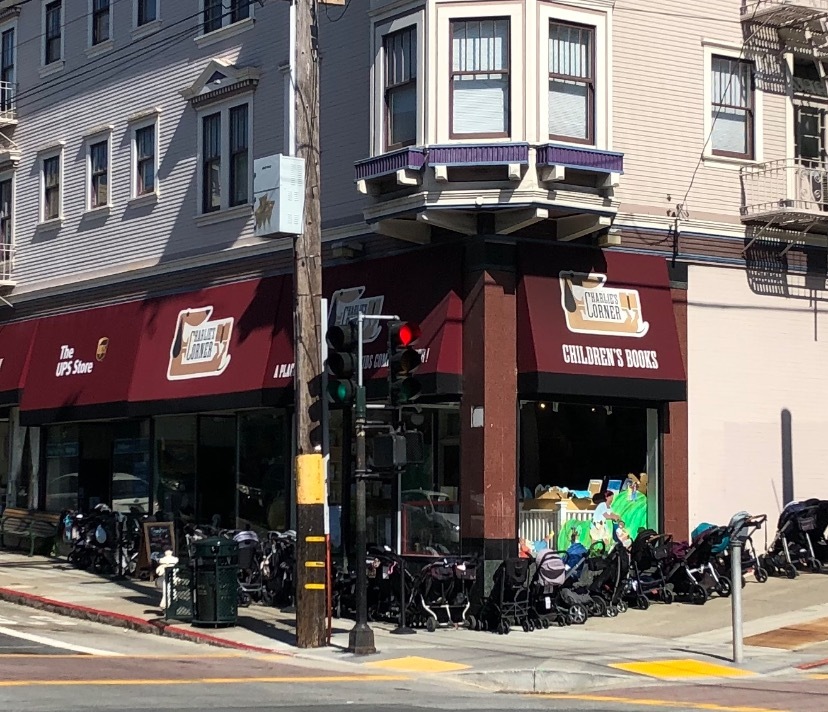 Charlie's Corner, the children's and YA bookstore in Noe Valley in San Francisco, Calif., has closed permanently, hoodline.com reported.
Owner Charlotte Nagy said that after five months of shelter-in-place--and not being able to hold the store's four daily storytimes--the five-year-old store can't keep up with its $10,000 monthly rent as well as utilities, taxes and buying inventory. "It's a heartbreak," she said.
Late last year the store averted closure when it received an outpouring of community support and a fundraiser brought in more than $35,000. That crisis was caused because the store's building needed mandatory seismic upgrades, requiring the store to move for three months to a temporary location, where traffic and sales were lower than usual. When the store moved back into its old space, the rent increased to $10,000.
When Charlie's Corner decided to stay open, at the suggestion of customers, Nagy started a $125 monthly subscription program, which included unlimited storytimes, some free books and a discount on other books.
"Those storytimes were enormously popular in the neighborhood," hoodline.com wrote. "Families would take a seat on mushroom-shaped stools to hear a rotating cast of readers that included Mayor London Breed and her predecessor, the late Mayor Ed Lee. Sometimes, children's book author Mac Barnett or singer Erica Sunshine Lee would drop by."
When the pandemic hit, Nagy shifted storytimes online and ended the membership subscription.
She thanked "the incredible community... my family," and said she's putting the store's contents in storage for possible use in the future. "On any given corner, anywhere, there is a community," she explained. "I am hopeful."
---

---