Crow and Co. Opening Soon in Hutchinson, Kan.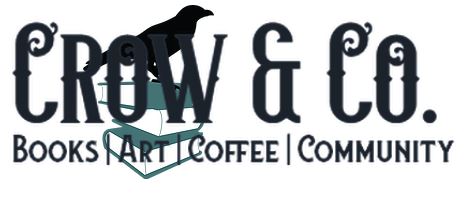 Crow and Co., an independent bookstore and cafe in Hutchinson, Kan., will hold its soft opening this Saturday, the Hutchinson News reported. The store, which resides in the same storefront that used to house Bluebird Books, will carry predominantly new books across all genres, along with a smattering of used books in very good condition.
Crow and Co. will also feature a cafe, which will initially sell coffee, tea, sodas and pastries. Owner Sara Crow told the Hutchinson News that by the end of the year she hopes to expand the cafe menu to include more food options.
In addition to books, food and beverages, the store will sell a variety of items made by local artists and craftspeople. There will be greeting cards, jewelry, light switch covers, prints and more.
Crow has wanted to own a bookstore of her own for years. After Bluebird Books closed in April, she found the opportunity to do so. She has hired Cat Connolly as store manager, who has experience working in both coffee shops and bookstores. They rented the space on May 22 and officially took possession on June 1. Since then they've been busy renovating, cleaning and "plotting and planning," much of it with the help of local volunteers.
Given the realities of the pandemic, Crow and Connolly have left lots of open space, with shelves far apart. They've also limited cafe seating to just two high-top tables in the front and one large table in the back. Masks will be required for all customers and staff, and depending on how things go, they might shift to shopping by appointment.
---

---