Needing to Move, New England Mobile Book Fair Launches Fundraiser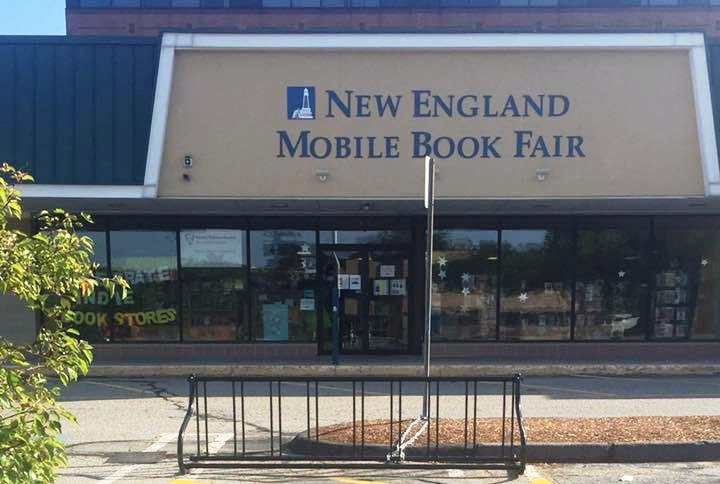 The New England Mobile Book Fair bookstore, Newton, Mass., has launched a $75,000 GoFundMe campaign to help it "move, restock, take care of our staff and take us into the future." The store must vacate its location by the end of August because its building is being razed, and is seeking a new site.
The store noted that major retailers moved from the area last summer, "leaving us with little walk in traffic and too little revenue to cover overhead. The Book Fair has been closed since mid-March due to the pandemic and we couldn't even process on-line orders with only a few staff who had to stay safely at home. Without being able to generate income we have no revenue, but the bills keep coming in.
"We have applied for every means of support, including SBA federal loans and local grants. We have received some very small amounts that haven't even met our short-term needs. It humbles us to ask for your support. We understand how difficult these times are for everyone and we know that many organizations are in need. If you are in a position to support us, we will be so grateful to receive the help."
Tom Lyons bought the bookstore from its original owner in 2011, when the New England Mobile Book Fair still resided in a warehouse and was the largest independent bookstore in New England. In 2017, he had to downsize, and found the temporary location that must be vacated now.
On the GoFundMe site, Lyons added, "Bookstores are a source of knowledge, inspiration and invention as well as gathering places for the pursuit of ideas and imagination, especially for children. The pandemic has created a serious threat to our survival. Hopefully, with your help and support we will be able to relocated and safely reopen. I thank you for your past support and with luck we can be back to having safe gatherings in the bookstore. Please stay safe."
---

---