John Sargent Leaving Macmillan; Weisberg, Winslow Promoted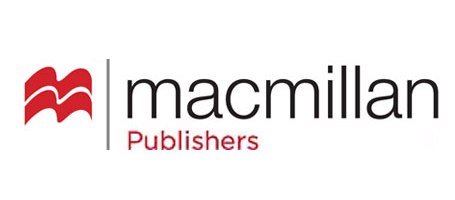 In a surprise move, John Sargent is leaving his position as CEO of Macmillan Publishers, effective January 1. Don Weisberg, currently president of Macmillan U.S. Trade, will become CEO of Macmillan Publishers, and Susan Winslow, general manager of Macmillan Learning, will become president of Macmillan Learning.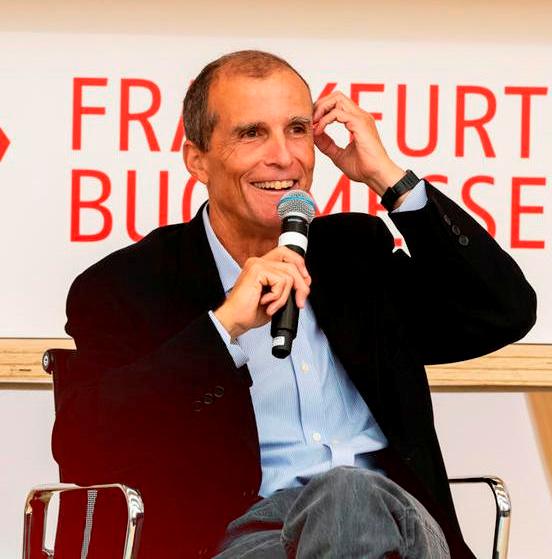 John Sargent at the Frankfurt Book Fair in 2018 (via)
Macmillan owner Holtzbrinck Publishing Group made the announcement "with deep regret" and cited "disagreements regarding the direction of Macmillan." CEO Stefan von Holtzbrinck commented: "The family shareholders, the supervisory board, my colleagues and I thank John Sargent deeply for making Macmillan a strong and highly successful publishing house and for his most helpful advice. John's principles and exemplary leadership have always been grounded in worthy, essential causes, be it freedom of speech, the environment, or support for the most vulnerable. Since Holtzbrinck shares these ideals, they will live on." Sargent is also stepping down as executive v-p at Holtzbrinck.
The announcement offered no details on the "disagreements" at issue. In any case, Macmillan has had an especially turbulent 2020. The turmoil has included attacks against American Dirt by Jeanine Cummins, published in January by Flatiron; pay and staff cuts after the pandemic; the organization of a publishing Day of Solidarity June 8 that was spearheaded by Macmillan employees, and e-book lending policies widely criticized by librarians.
Don Weisberg, new CEO of Macmillan Publishers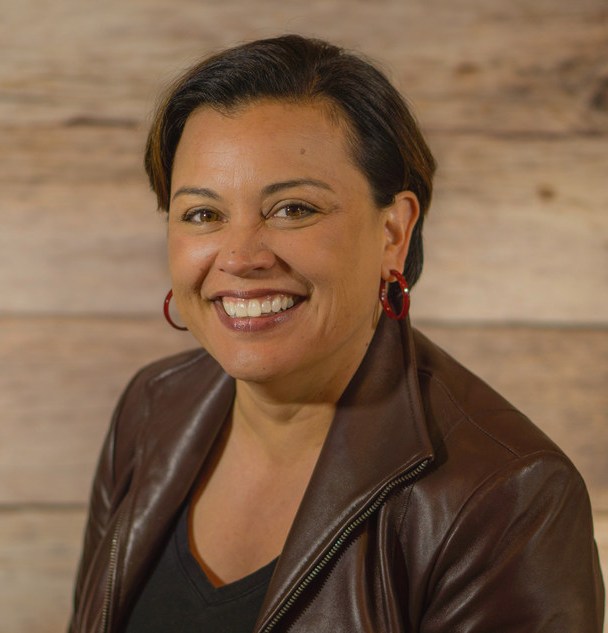 Susan Winslow, new president of Macmillan Learning
And on June 22, the company announced a major reoganization of the executive ranks, creating a 13-member Trade Management Committee that will run the U.S. company--a committee that didn't include Sargent, who said to staff in a letter about the changes, "I will step back from day to day management to make room for new voices." He did remain in charge of Macmillan's overall global businesses, however.
Sargent added the committee would be "a different and more inclusive management team, representing a wider range of experiences. This will be an exercise in changing power dynamics, and in making sure we have diverse perspectives in the decision-making process. We will make better decisions if our company structure is more representative of the world around us, and we can only do that if we align recruitment, training and retention with our day-to-day business decisions.
Sargent, who is chair of the Association of American Publishers, joined Macmillan in 1996 as CEO of St. Martin's Press after working at Doubleday & Co., Simon & Schuster and DK. He comes from a family of publishers: his father, John Sargent, Sr., was president of Doubleday & Co., and his great-grandfather was Frank Nelson Doubleday, founder of the eponymous company.
During the time he has led Macmillan, Sargent has been candid and outspoken in his views. For example, when the Justice Department sued Apple and five publishers, alleging collusion over e-book pricing, he fought openly and was the last to settle, and called the Department "myopic" and "carrying Amazon's water." When the White House tried to ban Michael Wolff's Fire & Fury two years ago, he kept selling the book, noting that everyone from printers to booksellers "all realize the importance of this book as a commercial success, but they also recognize the huge importance of reading a book the government is trying to stop."
In 2017, Sargent was honored by PEN America as "a fierce advocate of the right to publish and a defender of publishers' and authors' intellectual property rights." PEN America executive director Suzanne Nossel commented: "A pillar of the publishing world, John Sargent personally embodies the intellectual rigor, integrity, and public-mindedness that make publishing a noble profession. His leadership in the industry has served editors, writers, readers, and booksellers alike, bolstering the strength of our community for more than three decades."
---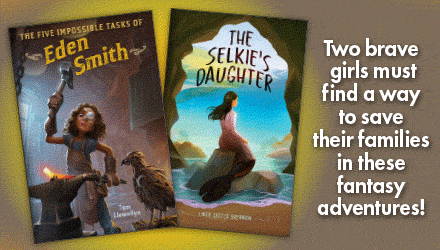 ---