Wi16: A Heartfelt Opening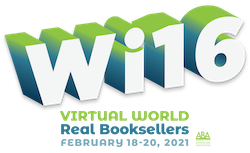 The American Booksellers Association's Winter Institute 16 began yesterday with a slide show depicting the roller-coaster ride life and bookselling has been in the year since Wi15, in Baltimore, Md.--the last in-person event attended by many in the book business. The parade of images recounted the arrival of the pandemic, the early lockdowns, slow and limited reopenings, the Black Lives Matter movement and booksellers' many ways of combating racism, the ABA's ways of helping booksellers cope, and the hopeful ending to a year full of challenges no one could have predicted. Many in the virtual crowd, joining from around the country and the world, were brought to tears--or at least mighty choked up.
And then, via video, President Obama welcomed the group and thanked them for their work "selling knowledge, discovery, wisdom, empathy, access to thoughts and worlds that readers have never experienced before" (see full text below). There were more tears.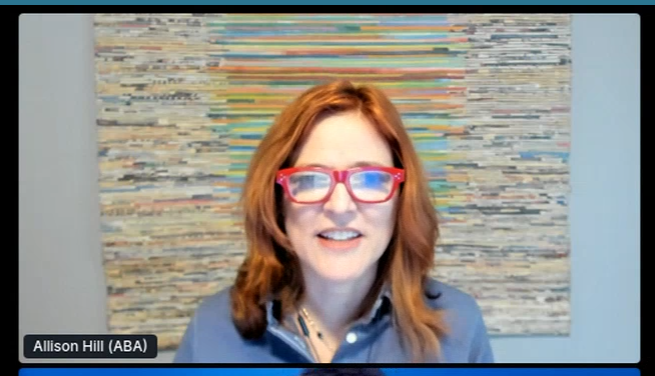 Allison Hill
ABA CEO Allison Hill followed by welcoming participants to Wi16, recalling that a year ago, before taking her job at the ABA, "I spoke to many of you" in Baltimore. "I had a very clear vision of what I wanted to accomplish my first year at ABA." But, of course, with a start date of March 2, 2020, "this year did not go according to plan for any of us."
She said that this year's virtual Winter Institute aims to "honor and acknowledge this extraordinary journey that we've all been on this last year, and we wanted to move us all forward. We've been in this kind of Groundhog Day limbo through 2020, but things are shifting and opening up, and now seems the perfect time to move forcefully and fearlessly into what comes next.
This year's Wi program features brief poetry interludes. First up was Amanda Gorman, who read from her forthcoming Change Sings (Viking Young Readers).
"We move forward knowing that we are stronger and more resilient as a channel than we ever imagined. We move forward with the knowledge that your communities need you more than you even knew, and we move forward knowing that what we do this transition year of 2021 will define the years to come.
"Our industry moves forward in this new year with a renewed commitment to representation, antiracism and inclusivity. As colleagues we have a renewed understanding of what it means to take care of one another and how that relates to taking care of our businesses. And we move forward with a new humble appreciation for e-commerce." In March, she said she would share ABA priorities for the future.
Hill then thanked many people and companies who have supported Wi16 and indies in general as well as ABA members, its board and its staff.
And then participants dove into the first-day schedule, maybe happier than ever to "see" each other on the comments screen, sharing ideas, celebrating bookselling and all they've accomplished, and making the first virtual Winter Institute so far as vibrant and educational as any of the 15 before it.
---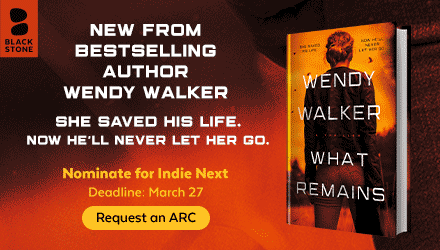 ---