ABA Call for Amazon Breakup: Publisher Reactions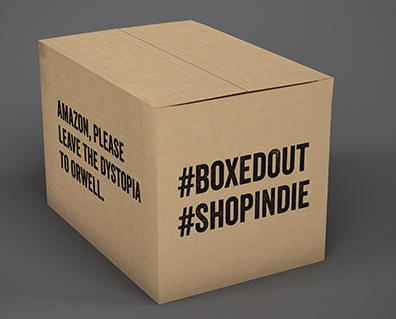 The American Booksellers Association's newly released white paper "American Monopoly: Amazon's Anti-Competitive Behavior Is in Violation of Antitrust Laws," which calls for Amazon's breakup, has resonated with many in the business. Publishers also chimed in:
Maria A. Pallante, president and CEO of the Association of American Publishers, said in a statement that the white paper "provides a clear outline of the longstanding, anti-competitive behavior that has enabled Amazon to gain a dominant position in the publishing industry. As AAP noted in comments filed with the FTC in 2019, the fact is that no publisher can avoid distributing through Amazon and, for all intents and purposes, Amazon dictates the economic terms, with publishers paying more for Amazon's services each year and receiving less in return. At the same time, Amazon's approach to its bookstore enables widespread counterfeiting, defective products, and fake reviews that both degrade the consumer experience and diminish the incentives of authors and publishers to create new works and bring them to the marketplace. We thank the American Booksellers Association for making a clear, concise, and powerful case for government officials to step in quickly and decisively to exercise corrective measures and appropriate governance of this dominant platform."
And author/publisher Randi Levin of the Muffin Lady wrote, saying that Amazon "plays games" in how it pays--and in many cases doesn't pay--publishers. She explained: "I have been with Amazon since 2003, when I published my first cookbook. Sure I have sold many books through Amazon, yet they fail to pay for all the sales of my cookbooks. Initially all payments were made in full, yet around 10 years ago payments began to decrease. And excuses such as this one shared below were the responses I would always get, and I have a feeling I am not the only indie/self publisher who has received such repetitive words with different numbers of association."
She offered an example of one of these robotic exchanges:
The Muffin Lady's query from last month: "Short Description: I have questions regarding a payment I received: Why was $52.12 deleted from Payments due?"
Answer: "Hello from Amazon Selling Partner Support,
"I understand that you would like to as to why the amount of $52.12 was deleted from your Payments.
"After looking into the Reports tab of your account I can see that the adjustment to your account was made because we located 4 copies of this ASIN: 0974500828 which was previously thought to be lost/we determined.
"Hence, is the reason an amount of $52.12 was deleted from your Payments.
"The adjustment to your account is a debit in this case, as we paid you for this lost item in a previous payment statement. Now that the item has been located, we are debiting your account for the amount we paid you when we believed the item was lost.
"Further, our payments team states that this payment was scheduled to be paid on 30 Jan, but since it was a weekend the amount was released on 1st Feb. Hence, the email you received has the date of 01-FEB-2021."
---

---