If Trade Wholesalers Consolidate, Bookazine Aims to Be 'Second Choice'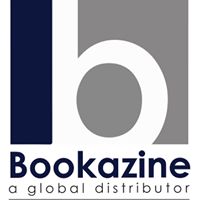 Bookazine, the Bayonne, N.J., wholesaler that is the third largest trade book wholesaler in the country, sees a major opportunity if in fact Baker & Taylor leaves trade wholesaling, whether through a sale to Ingram or otherwise exiting the business and focusing on its traditional library wholesaling market.
"If this goes through, Bookazine clearly will be a second choice" for bookstores ordering from wholesalers, said Richard Kallman, chief operating officer of Bookazine. "And Bookazine would very possibly look to expand and be more of a national presence. We won't miss out on any opportunity to grow."
While Bookazine is strongest in the Northeast, the company ships nationwide and internationally. As a result of the news about a possible Ingram/Baker & Taylor combination, Kallman said, in the past several days Bookazine has received "multiple calls" from stores seeking to open accounts.
Over the last decade, he added, Bookazine has expanded its selection so that it carries "much more than just basic stock. We cover all the bases, from children's books to graphic novels, and more."
---

---