Subterranean Books Hosts Ribbon Cutting at New Space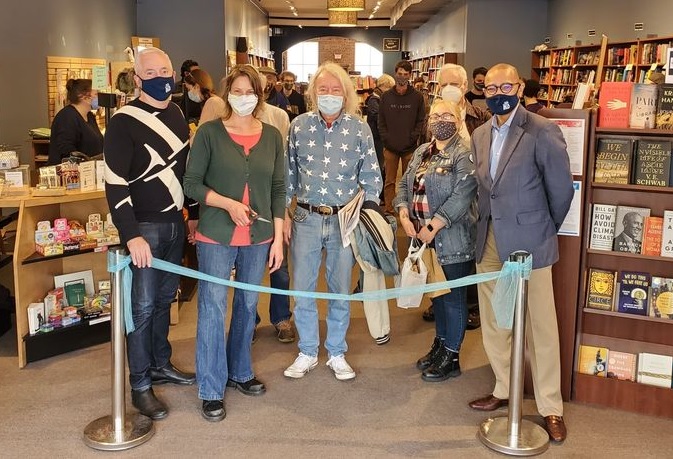 Subterranean Books, St. Louis, Mo., hosted a ribbon-cutting ceremony Saturday in its new, expanded space at 6271 Delmar Blvd. The bookstore posted on Facebook: "Thank you to everyone who came out for our ribbon-cutting ceremony. It was really quite overwhelming. (Keeping capacity down during a ribbon-cutting in the middle of a pandemic... not for the faint of heart.)."
Earlier in the week, Subterranean had noted: "We *are* still in a pandemic so our ribbon-cutting ceremony is more of a formal event rather than a party (shall we say a medium-opening?). Our soft opening was a few weeks ago and we've worked out most of the kinks and finally put almost everything in its place and we would love for you to stop by to take a peek. It is big and beautiful and airy and you can finally actually see everything we have in stock. We love it!"
---

---