Pittsburgh Indie's 'Cautionary Tale' About Dealing with a Developer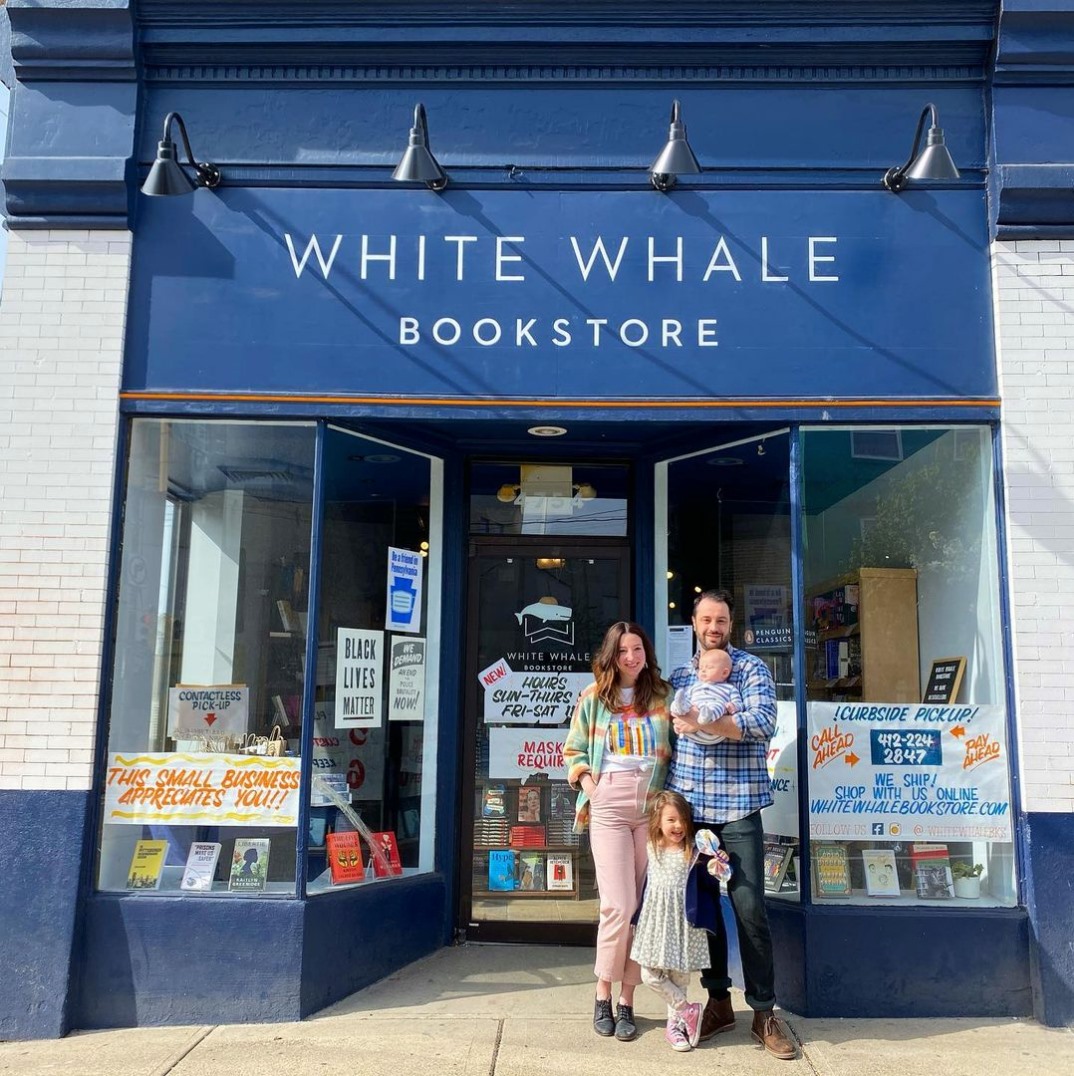 In a strange twist, White Whale Bookstore in Pittsburgh, Pa., offered a "cautionary tale" in a series of tweets, saying that the real estate developer that just announced Posman Books will open a branch in its Terminal at the Strip development had led the bookstore on. The Pittsburgh bookstore, owned by Jill and Adlai Yeomans, said the developer had signed a letter of intent for White Whale to open in the spot, apparently playing the two stores off each other--until deciding to go with Posman.
"They courted a small mom-and-pop shop, asked us to scramble during a pandemic year in which we'd already pivoted over and over, and instead put a national indie chain just down the hill from us," White Whale wrote. "This is Big Business doing what it always does: trying to crush the little guy."
In comments to the Pittsburgh Post-Gazette, Dan McCaffery, CEO of McCaffery Interests, the Terminal developer, said, "We don't scheme to do deals." He insisted that the company had been talking with Posman long before White Whale and then approached White Whale when Posman seemed to lose interest. But when Posman returned, McCaffery went with it.
McCaffery said the company was meeting the commitment it made to have 40,000 square feet in the Terminal go to local businesses. He also called Posman, which has two stores each in New York City and Atlanta and is just opening a fifth in Boston, "a small family business, too. He's not a big shot."
As White Whale recounted the events, McCaffery "approached us last summer. At the time, we laughed--it was pandemic and we were just trying to keep our business afloat!--but they were persistent.
"When McCaffery came back in October and pressed harder, we were a bit more willing to entertain the idea of a second location at The Terminal. Thanks to our community's support, it had actually turned out to be a pretty good year for White Whale!
"The space is beautiful, with built-in foot traffic and McCaffery's own 'robust marketing.' It felt like true possibility in an insanely stressful year. As we considered, the leasing manager noted McCaffery's CEO was prioritizing a bookstore in The Terminal--just a few neighborhoods away from us. He mentioned that they'd been talking to 'an out-of-state chain' but that they really wanted a local business like ours. The pressure was clear.
"It was mid-November and the biggest few weeks of the retail year were upon us (and Jill was nine months pregnant), but we moved quickly to secure our spot at The Terminal. We settled on lease terms and, after explicitly confirming that they were not negotiating with another bookstore, we signed a Letter of Intent--which we were told meant that BOTH parties were moving forward in good faith. We sent in finance and sales histories. And then, after months of rapid-fire back and forth... radio silence.
"We followed up after a month. McCaffery's CFO was on vacation but would review our paperwork. They'd said they wanted WW's Terminal location open by June, so (between caring for an infant and running our store), we worked on getting our ducks in a row to make that feasible. After another three weeks, we checked in again. Two weeks after that, finally, news: there was no space for White Whale. McCaffery was moving forward with another bookstore at The Terminal.
"When we spoke in person, McCaffery's leasing manager told us that, actually, the other store had had a draft of a lease at The Terminal all along. They had just 'come back to the table' to finish up in Feb. It certainly appears as if White Whale was merely a bargaining tool."
---

---