Chicago's Dial Bookshop Passes Torch to Exile in Bookville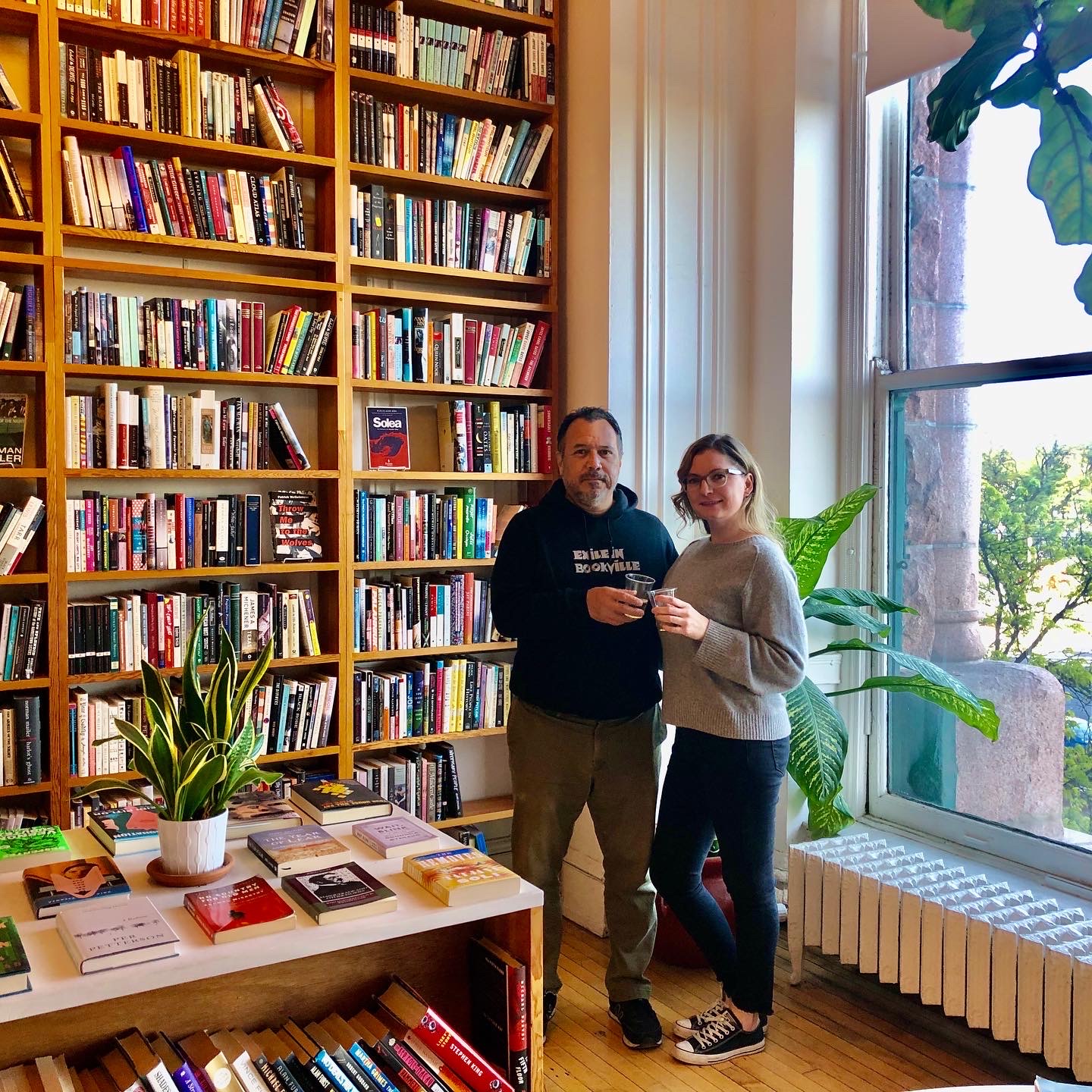 Javier Ramirez and Kristin Enola Gilbert
Javier Ramirez and Kristin Enola Gilbert, who founded Exile in Bookville as an online store last October with the hopes of opening a bricks-and-mortar store of their own by 2022, have taken over The Dial Bookshop in Chicago, Ill., from previous owners Heidi Zhang and Peter Hopkins. Gilbert and Ramirez will reopen the bookstore as Exile in Bookville next week.
The new owners are busy taking stock of Dial's inventory as well as doing some reorganizing and rearranging. Dial, they pointed out, sold predominantly used books, and their plan is gradually to sell down the used stock they've inherited while acclimating the community to having a new bookstore. At the same time, they want to maintain Dial's collection of rare books and books that pertain to the city of Chicago.
"It's been a whirlwind," Ramirez said, adding that the ownership change began only about three weeks ago. It happened in a "very kind of romantic way," Gilbert remarked, as it began with Ramirez and a friend stopping by Dial while they were getting coffee downtown. He and Zhang met, and about a week later he received an e-mail from Zhang and Hopkins wondering if they were interested in taking over the space. At the time he and Gilbert had been exploring the possibility of opening a new store in Logan Square, but they jumped at this opportunity.
"We're super grateful to Heidi and Peter for giving us this torch to carry," Gilbert said. "It's such a loss when a bookstore closes, and we're thrilled to be able to maintain an indie in this location."
As they had more new titles, Ramirez and Gilbert will emphasize general fiction and titles from small and independent presses. A major goal is to bring music and books together (the name of the store is a reference to Liz Phair's debut album), and they're going to add things like vinyls and turntables.
The bookstore is located on the second floor of the Fine Arts Building and has access to a courtyard space on the building's fourth floor. That event space is open air, so they may start doing in-person events with local authors soon. In the meantime, they'll continue doing virtual events, including an every-other-month series called Wild Laughter.
For the immediate future, Ramirez said he's simply looking forward to being back in a physical bookstore again "talking to people about books. I can't wait to start doing that again."
---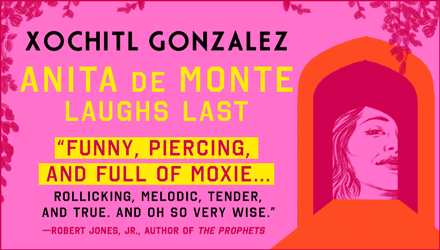 ---