Grand Opening for N.C.'s Rofhiwa Book Café

Rofhiwa Book Café hosted its grand opening celebration Saturday at 406 South Driver St. in Durham, N.C., posting on Facebook: "We're still reeling from this past weekend. All that love. The flowers. The well-wishes. So much joy and laughter and life! Thank you for holding us up."
On the shop's website, founder Bev Tumi Makhubele and curator Naledi Yaziyo noted that Rofhiwa "strives to reflect the expansiveness of the black imagination. We value books as repositories for collective knowledge. We endeavor to foster a spirit of heightened engagement by curating a living, active, and affective collection of books that capture the dexterity of black writers across classic and contemporary works. Rofhiwa values accessibility, we invite readers young and old to satisfy their curiosity, to wander and meet new titles or return to old favorites."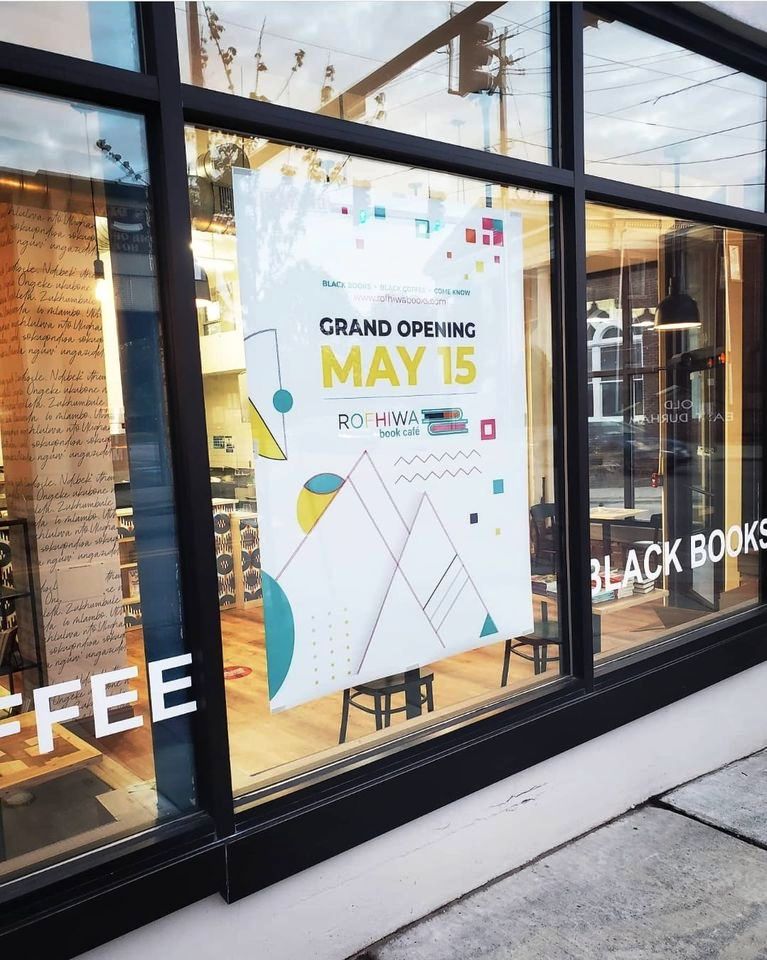 "I like to imagine that on a Saturday morning, when a family is deciding what to do with the day, Rofhiwa might be part of their plans," Yaziyo recently told INDY Week.
Following a successful Kickstarter campaign that raised more than $40,000, Makhubele and Yaziyo launched an online store in February as they prepared for the opening of their physical shop in an 1,800-square-foot space located in East Durham
Yaziyo and Makhubele "hope to enhance the sense of community and Black excellence that has long existed in the area. Neighboring Black-owned businesses include a screen printing and t-shirt service, a barbecue supply store, a diner, and two barbershops," INDY Week wrote.
"I think when people say, 'We're so excited that this corner is coming to life,' they mean the collective effort of everybody," Makhubele said. "We're just hoping to be half as good as our neighbors.... We want to make something where Black people feel like they deserve to be there. We live here. This is home for us. And this will be home for you."
---

---