Binc's Survive to Thrive Donating $1.1 Million to 115 Bookstores, Comic Shops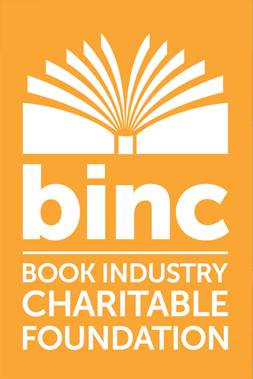 At a time when its services are more needed than ever, the Book Industry Charitable Foundation has risen to the challenge yet again.
With major help from Ingram, publishers, authors and others, Binc's Survive to Thrive, the special, one-time grant initiative, is making grants to 115 independent bookstores and comic shops totalling $1.1 million. Some 99 stores will receive grants of $10,000 and 16 will receive $7,500. The grant recipients were determined by a juried application process with the goal of assisting stores that were poised to make a strong recovery from the pandemic. The grants will be distributed in early July.
"Bookstores and comic shops are vital to the cultural and economic fabric of their communities, and by helping to retain these community anchors, we are helping to preserve the literacy, economic and social benefits bookstores and comic shops provide," said Pamela French, Binc's executive director. "Every bookstore and comic shop is important to their community, and we are delighted to help as many as we can. Thank you to everyone who donated to Survive to Thrive. Every gift made a difference in helping these stores recover, survive and thrive."
The Survive to Thrive initiative began in March with a leading gift of $500,000 jointly from Ingram Charities and Ingram Content Group. Survive to Thrive received strong support from the book world with other major gifts from Bookshop.org, Hachette, HarperCollins, Macmillan, Penguin Random House, and Simon & Schuster. In addition, 12 authors and creators led by Garth Stein and Amor Towles made a combined $40,000 matching gift, which helped raise an additional $55,000. And An Unlikely Story bookstore in Plainville, Mass., held a benefit auction.
"Our goal is to do well by helping others do well," said John Ingram, chairman of Ingram Industries and Ingram Content Group. "Supporting local bookstores and comic shops is an excellent way to support communities as we continue to move beyond the pandemic crisis. Above all else, I am happy to have been a catalyst for helping a group of stores recover from the pandemic. Thank you to my friends and colleagues in publishing and all those who joined together to make the Survive to Thrive initiative successful."
The grant recipients represent 45% of the 255 stores who applied. The stores will use the funds to continue implementing innovations and improvements begun as a response to the pressures of the pandemic. Grants are based on ranking criteria that considered economic harm due to the pandemic and each store's plans to use the money to solidify their operations for long-term success. Every application was reviewed and ranked anonymously by all five of the reviewers.
The review panel consisted of Fletcher Chu-Fong, Nicole Magistro, Erica Rodriguez Merrell, Michael Tucker and Lori Tucker-Sullivan. Judey Kalchik managed the Survive to Thrive grant project.
---

---