Keaton & Lloyd Book Shop Coming to Rome, N.Y.
Keaton & Lloyd Book Shop will open this fall in Rome, N.Y. The Sentinel reported that when Julie Whittemore, assistant director of operations at Rome Capitol Theatre, began "noticing the hustle and bustle that was beginning to build downtown, she wanted to become part of this thriving arts community."
Her new bookshop, to be located in the 200 block of West Dominick Street next to the Capitol Theatre, is a reflection of Whittemore's passion for silent films and books. "I began volunteering for the Capitol Theatre when I was in high school," she recalled. "At the time, I obviously loved the theater, but the neighborhood was somewhat dismal. I watched retailers and restaurants move in, and move out just as quickly. But over the past several years, I have worked each and every day downtown. I am amazed.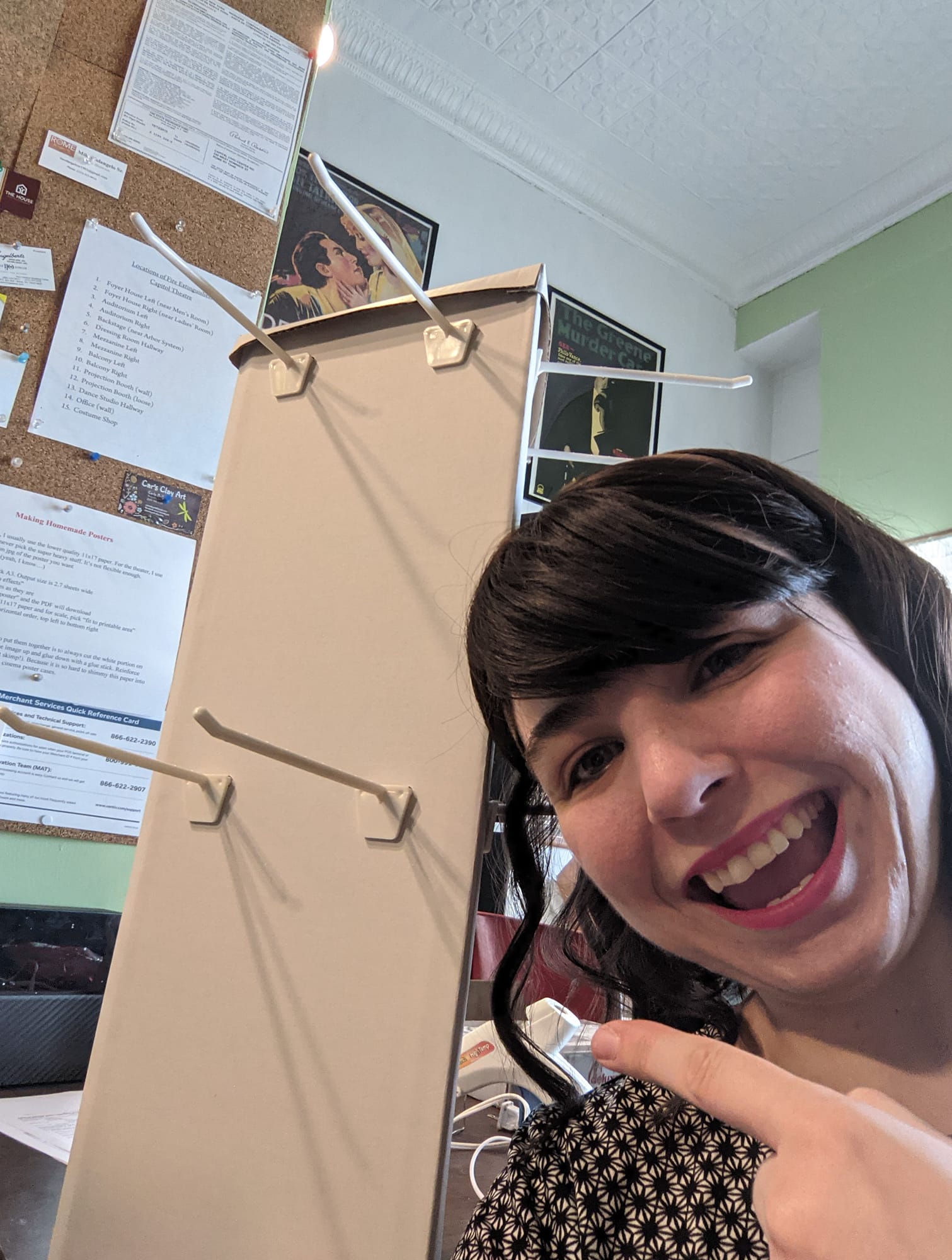 Julie Whittemore
"We now have several music studios, dozens of studio artists who come here as part of the Rome Art Association, a wide array of movies and live performances, outdoor arts classes, and more. They are successful and there is demand. People come from long distances to take part. I really believe Rome has found its niche as an arts city."
Keaton & Lloyd Book Shop will add a missing link to the district as "a place where local authors could come give readings and lectures to help support their work," the Sentinel wrote.
With plans to sell both new and used books, as well as book-related items, Whittemore said: "I will offer everything from Manga to presidential history. The environment will be rather mature, but I will offer a unique selection of books for children. I believe my children's section will be a great opportunity for me to infuse work by CNY authors since there are so many that enjoy publishing material for kids."
Whittemore also noted that as soon as she "made the first post about my shop on Facebook, I got an incredible response. People are clamoring for a book shop in Rome and I am really excited to be the one to give it to them People are even offering to pitch in and help. I am getting order requests over social media and requests for interviews about my opening."
Conceding that she has occasionally "gotten the expected, 'Why books? That won't be profitable,' many times over," Whittemore countered: "Having lived in the budding Arts District for several years now, I can honestly say I am amazed at our success. Our community is special in all the right ways, and I feel the love. We have film, we have studio arts, we have performing arts... now it's time for the literary arts to shine."
---

---