ALA Annual Kicks Off with Amanda Gorman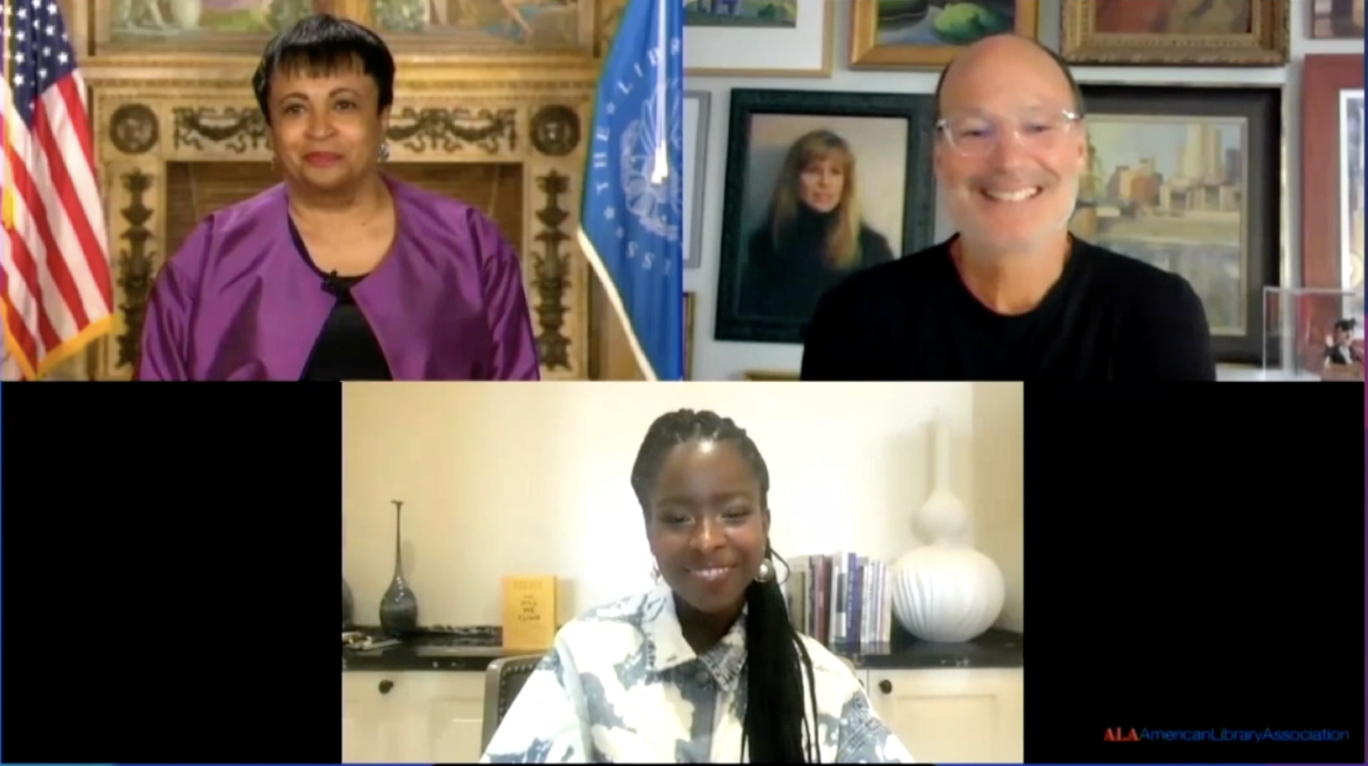 Carla Hayden, Loren Long and Amanda Gorman
The American Library Association's 2021 annual conference launched virtually yesterday with a conversation between Youth Poet Laureate Amanda Gorman and illustrator Loren Long, moderated by Librarian of Congress Carla Hayden. Gorman and Long collaborated on Change Sings: A Children's Anthem, a picture book "musical journey" that will be published by Viking Books for Young Readers in September.
After Hayden's introduction and welcome, Gorman immediately told Hayden, "You're such a titan. You're a rock star," before jumping into discussing the new book. As she visited schools, Gorman said, she was regularly asked, how do I talk with my child about what's going on? "We're living in such a tumultuous moment," Gorman continued, "and I really feel like children deserve a language by which to navigate their place in the world." Change Sings is the Youth Poet Laureate's "change anthem." Gorman worked for four years on the poem: "I wanted to write a children's book that I felt... I did not get to read when I was growing up.... When I sat down to write, I was pulling off a mosaic of language and visuals I appreciated as a child but didn't necessarily see in one place as a young Black girl."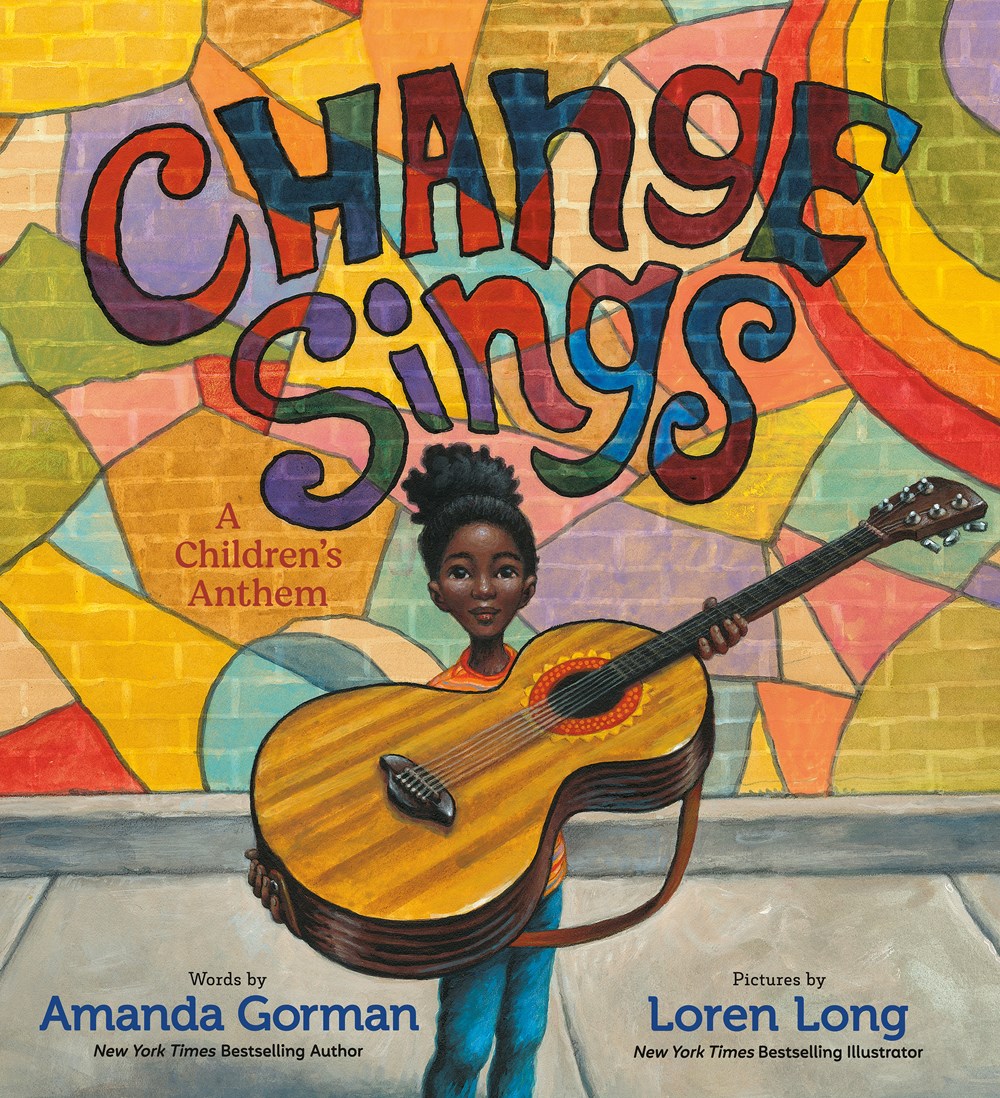 "How did the picture book format change the poem?" Hayden asked. "I think of poems as being divisible by units of sound," Gorman said, and a children's book had to be "divisible by scene." Long added that, as the illustrator, "it's my job to bring a visual narrative which is accessible to a child." Since the piece is a "profound poem," it has no story in the standard sense. So Long "had a vision of starting quiet, with a little girl who could represent Amanda Gorman"--or anyone--"and then the narrative just builds." It's "an abstract vision of what it means to be a changemaker," Gorman said. "This character could be every child. And that means that every child could be an Amanda Gorman."
The virtual conference will run from June 23 to June 29 and will feature sessions with Barack Obama, Nikole Hannah-Jones, Stanley Tucci, Dr. Eve L. Ewing, Padma Lakshmi and many others. --Siân Gaetano, children's and YA editor, Shelf Awareness
---

---