N.Y.'s Golden Notebook Opens Children's 'Store Within the Store'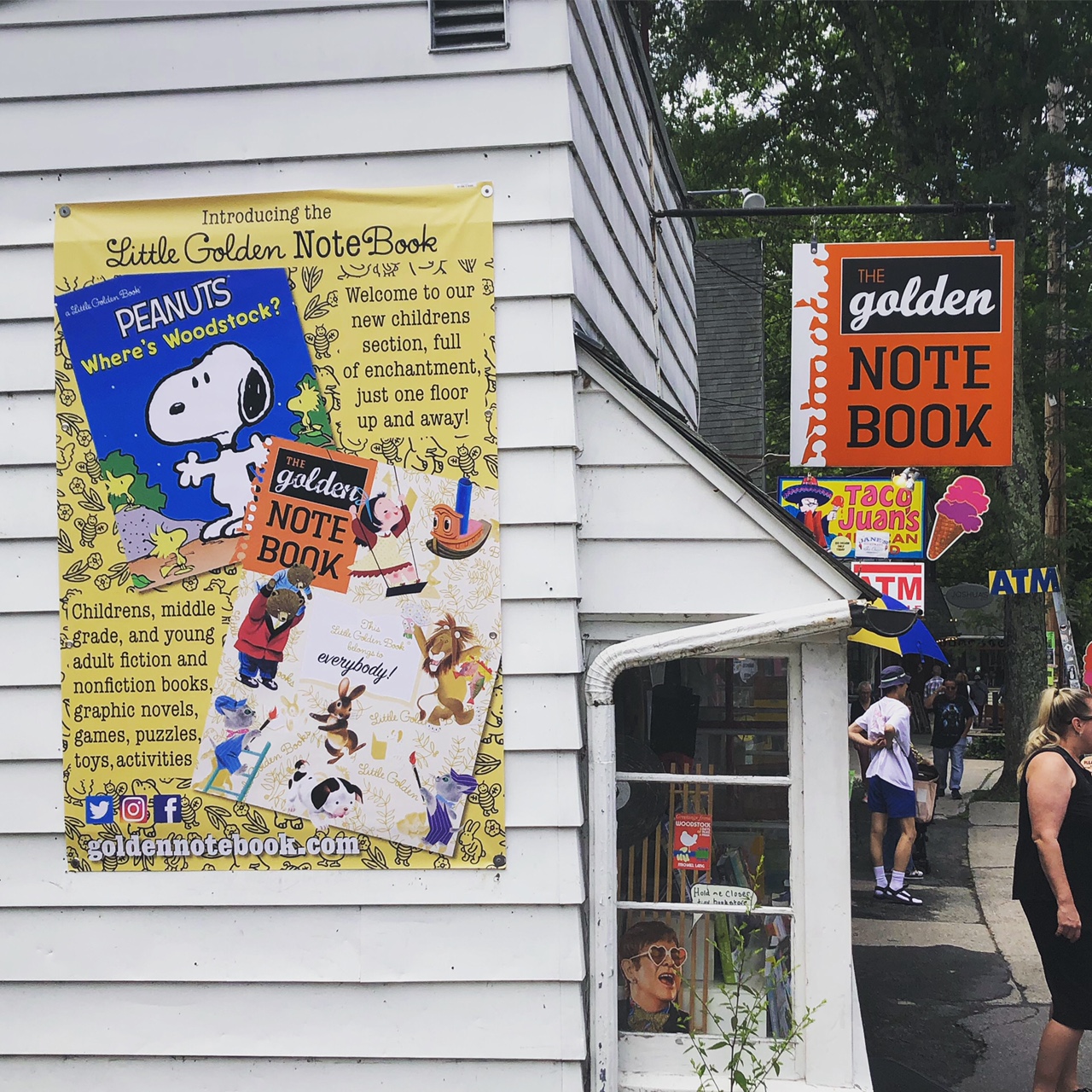 The Golden Notebook Bookstore, Woodstock, N.Y., has opened the Little Golden Notebook, a children's bookstore, on its second floor.
The 500-square-feet space features books, activities and toys. The store also will offer a full range of kids' events, including story hours, reading clubs and author events. The space begins with a gate at the top of the stairs that, the store wrote, "opens to a secret garden, a celebration of childhood dreams. [Children] can search for picture books on their own, sit down and read, or share them with friends, beneath a canopy of the moon, stars and Overlook Mountain out the window and across the second floor."
The remaking of the space, once used as an office and for events, was a community undertaking. A feature of the space is a mural of local wildlife done by Will Lytle, a Hudson Valley artist and illustrator of Thorneater Comics. Myoshin and Kevin O'Brien of the Kevin O'Brien studio helped with interior design.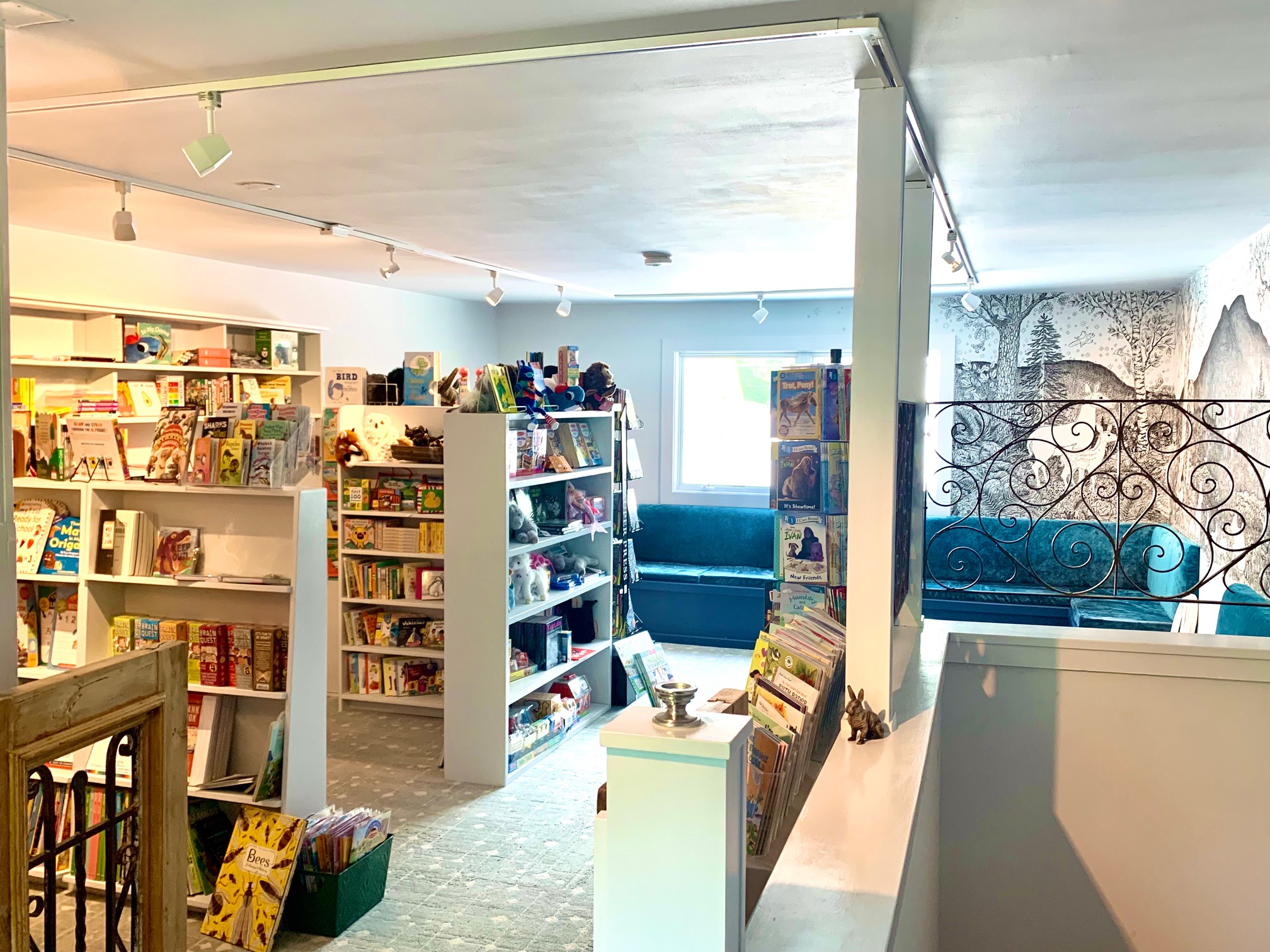 Scott Risdal of Risdal Homes built the shelves and banquets and "even managed to straighten some of the uneven lines of our uniquely Woodstock building. But have no fear, we maintained a few of those crooked lines we love. They're part of the Golden Notebook's history, after all."
And Dennis O'Clair and his team at Joyous Home Handyman helped with painting, carpet laying, bookshelf hanging--"even crystal ball polishing."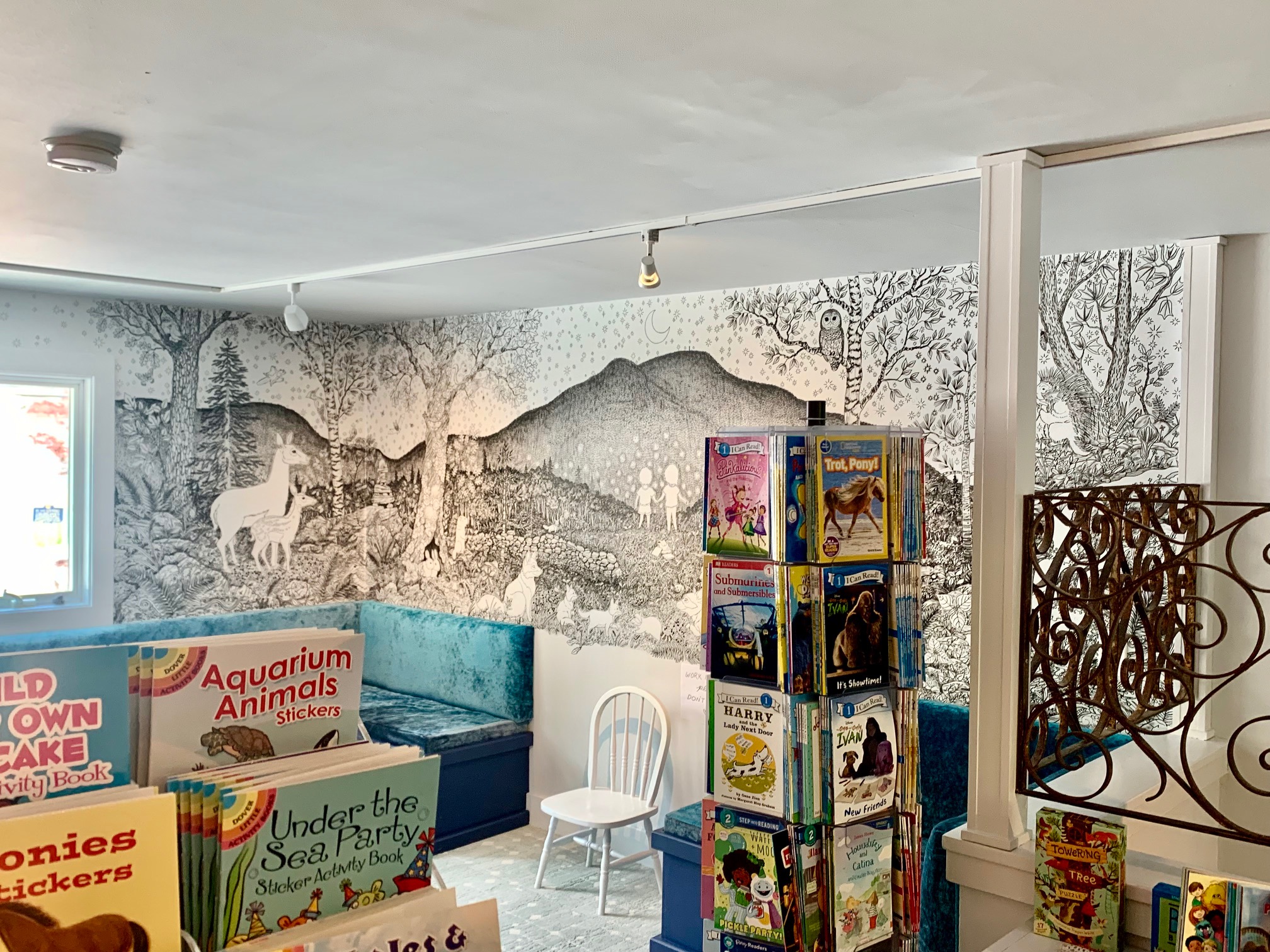 The store noted that in 2010, when the Golden Notebook almost closed, the building that housed the specialty children's store, the Golden Bough, was sold in a separate sale. Gaela Pearson, the manager and creator of that space, stayed as the Golden Notebook's children's buyer and has done "so much more since then," the store noted. "The Little Golden Notebook is most capably stocked with 40 years of her valuable book buying experience."
The second-store space became available when the Golden Notebook opened a pop-up store several miles away in Nancy's Artisanal Creamery, a coffee and dessert space at the Bearsville Music Complex, where it intended to move all its events--just as the pandemic started. The Golden Notebook began hosting events at the music complex this past weekend.
---

---