Frenchtown Bookshop Opens in Frenchtown, N.J.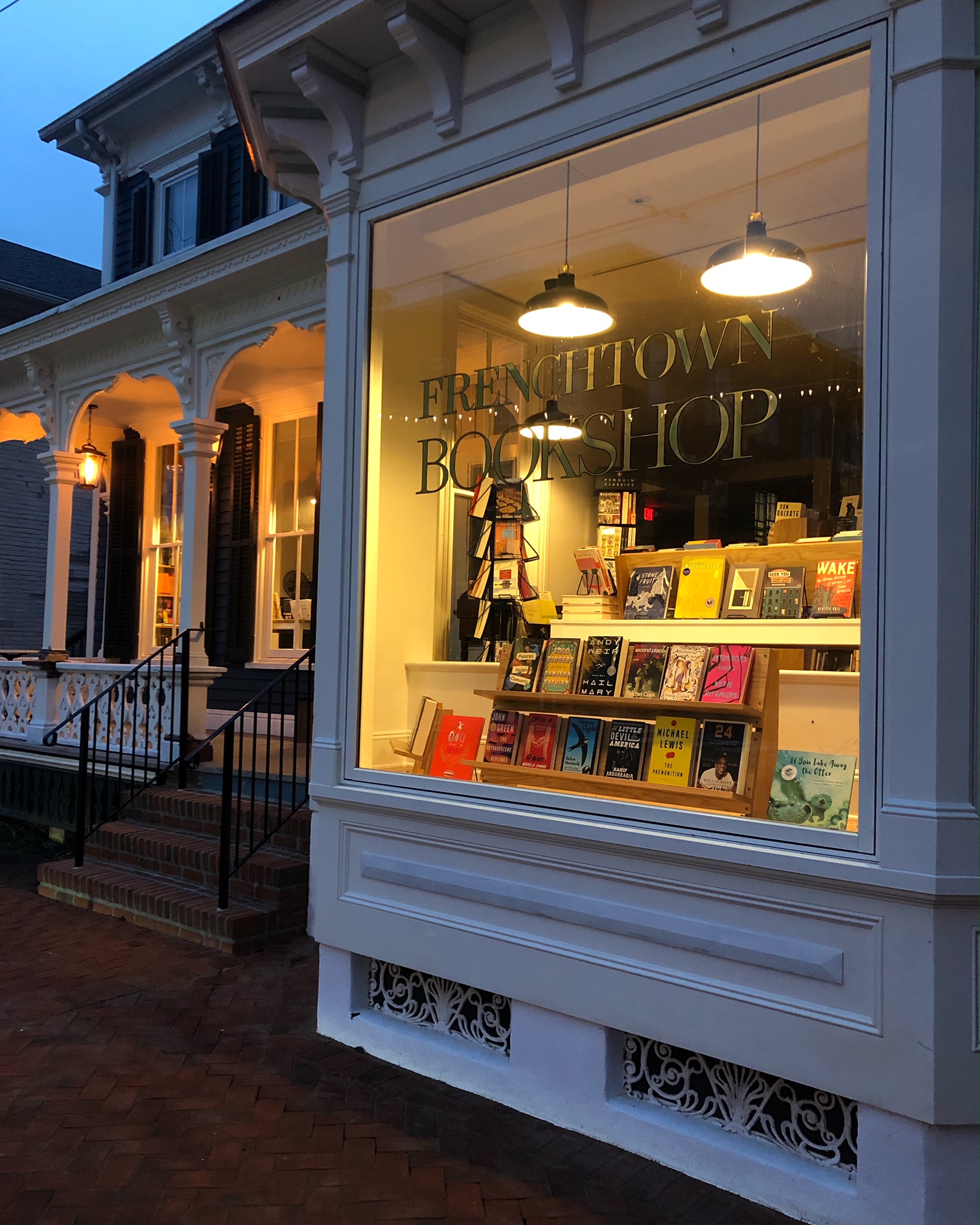 Barbara deWilde and Scott Sheldon opened Frenchtown Bookshop, a general-interest bookstore selling titles for all ages, in Frenchtown, N.J., last weekend. In addition to books, the store carries gifts, nonbook items and a selection of tea and coffee through a partnership with Loose Leaf Tea Shop.
The 1,200-square-foot bookstore resides in a Victorian house dating back to the 1860s that was previously home to the Book Garden, a much-loved indie in Frenchtown. The building has undergone some significant renovations, including the removal of a central staircase and a few walls, resulting in a much more open space. The Loose Leaf Tea Shop is located in what was originally the house's kitchen, and deWilde and Sheldon have added a workshop in the basement that will be used for events, classes and making sideline products.
While deWilde has no experience in bookselling, she does have a background in the book world as a designer. She was most recently a digital product designer for the New York Times and prior to that worked at Knopf for many years as a book jacket designer.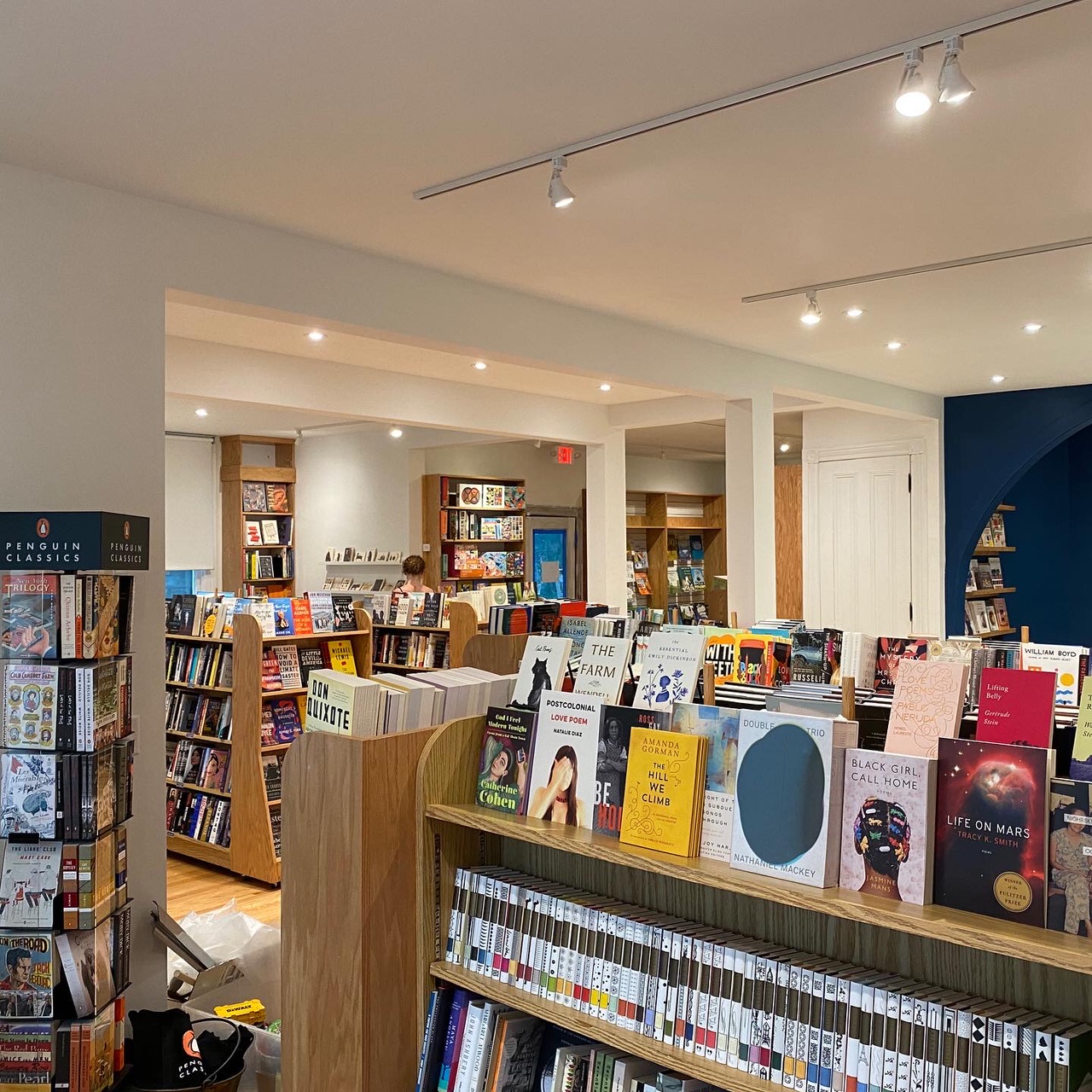 Frenchtown Bookshop's inventory reflects that background, with a focus on literary fiction and titles that feature well-designed covers and interiors. Graphic novels for all ages will have a strong presence, and there will be robust poetry and children's sections as well. Noting that a lot of writers have lived in Frenchtown and the surroundining area, deWilde added that she hopes to tap into Frenchtown's "literary roots."
Sheldon, whose background is in concert planning, is running the events side of the business. Along with traditional readings and author signings there will be plenty of music events, and the bookshop will be working with outside consultants and other partners on poetry readings, workshops and developmental play and reading programs for children.
They plan to partner with a local arts organization called the Artyard to host off-site and outdoor events, and as far as workshops go, deWilde hopes to have local artisans and craftspeople lead classes. "Skill sharing is going to be a big part of our programming."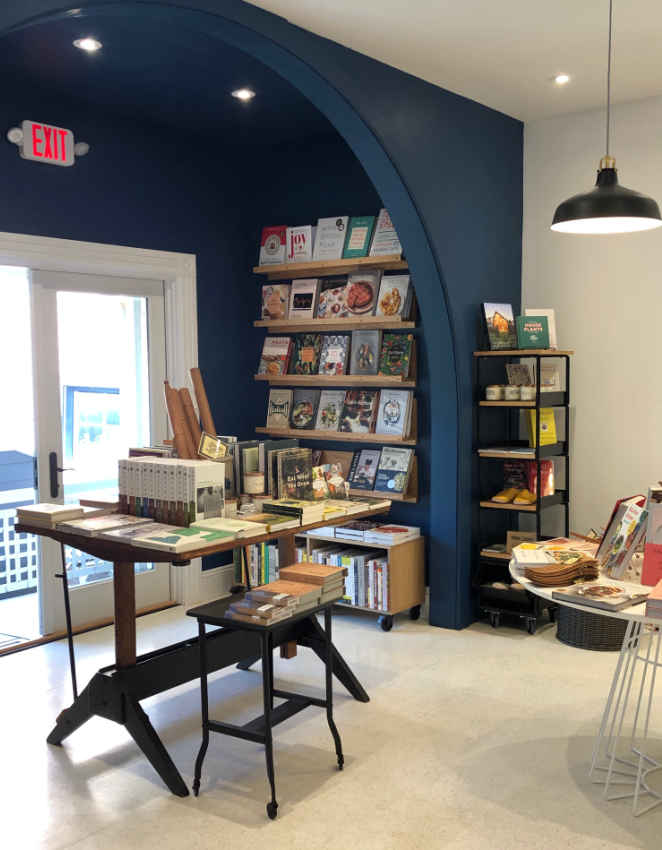 Prior to the pandemic, deWilde and Sheldon spent most of their time in New York City but had a house in Bucks County, Pa., across the Delaware River from Frenchtown. They often talked about living in Bucks County full time, though that never seemed entirely possible. They did, however, start a conversation with the owner of the Book Garden about buying the bookstore.
Then the pandemic hit, and while it allowed them to live and work in Bucks County full time, they reconsidered their plans to buy the bookstore. The Book Garden's owner eventually decided to close the store down rather than reopen amid the pandemic as a primarily online store. In September 2021, about three months after the Book Garden closed and after deWilde and Sheldon had scured the permits to renovate the building, they decided to open a bookstore of their own.
The community's enthusiasm, deWilde reported, has been "so nice to see." She started sharing details about the building's renovations early on in the process on Instagram and Facebook, and community members have been "watching as we've taken walls down, carted off debris, sanded floors" and built the space back up. She shared posts featuring the local craftsmen that she and her husband hired, as well as their UPS driver. Community members responded so well to the sharing that deWilde and Sheldon decided to share even more. "Their enthusiasm was infectious." --Alex Mutter
---

---