Niche Book Bar's Physical Store Coming to Milwaukee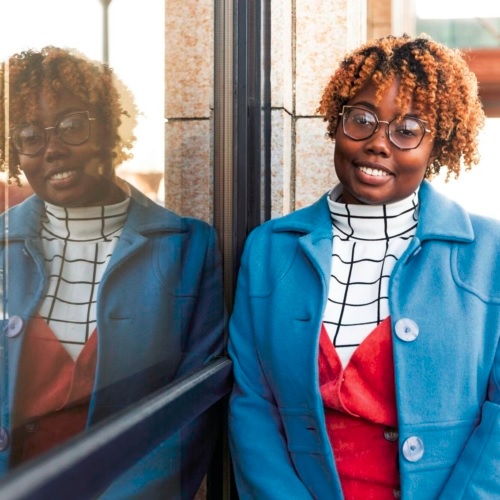 Cetonia Weston-Roy
Niche Book Bar, which "will include a coffee house during the day and a wine bar at night is coming to Milwaukee's Bronzeville neighborhood," the Journal Sentinel reported. On Monday, the Bronzeville Advisory Committee recommended the sale of a city-owned building at 1937 N. King Drive to Niche Book Bar, operated by Cetonia Weston-Roy.
The deal still needs Common Council approval, but the decision to recommend Niche Book Bar drew enthusiastic support from committee members. "We're excited. And welcome," said committee chair LaShawndra Vernon.
The potential location is a 2,640-square-foot building built in 1895 in what is now the Historic King Drive Business Improvement District, the Journal Sentinel wrote, noting that "the city acquired the building through property tax foreclosure and listed it for development proposals. The committee recommended Niche Book Bar over other proposals, including one to create an arts-oriented events space."
Last summer, Weston-Roy drew media attention selling Black books and books featuring Black characters in Milwaukee from her bookstore on wheels, a large tricycle called Niche Book Bar. At the time she expressed hopes of eventually opening a bricks-and-mortar store, and in the autumn launched a successful Kickstarter fundraising campaign.
In a post on Niche Book Bar's Facebook page, Weston-Roy wrote that she was going to wait until "a few more things fell into place. However, since everyone else is telling it I guess we should too! We have a home!"
"My heart has been beating very fast these past few months hoping for this," she told Urban Milwaukee. "I just want to say thank you so much.... I am a bookstore focused on serving Black literature and red wine. We would be a community space where families can come in for story time. They can get baked goods, coffee, tea and then in the evenings book clubs can come in."
Committee member Deshea Agee, former executive director of the area business improvement district and now a v-p at Emem Group, said, "I have seen her work to bring not just this to life, but to engage so many businesses and partners."
---

---