Powell's Books Closes Airport Store Permanently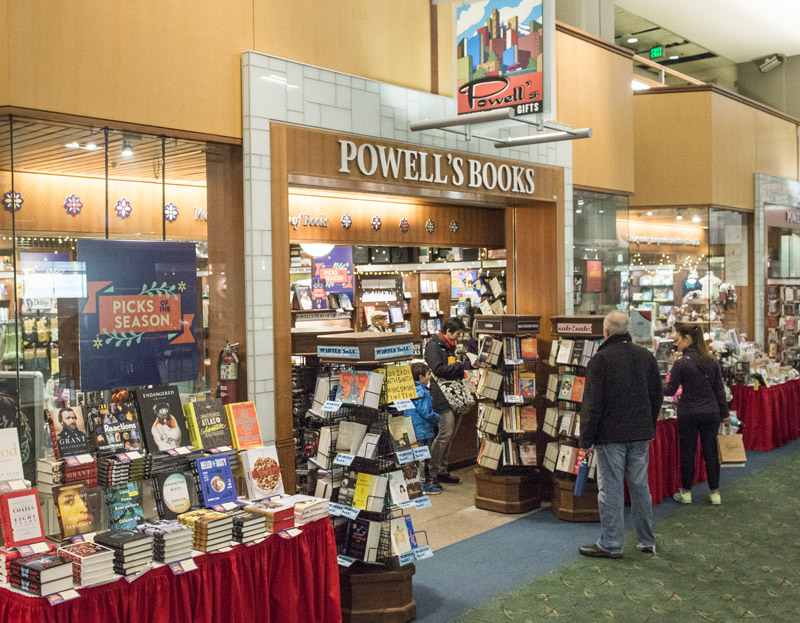 Powell's Books has closed its store and kiosk at Portland International Airport permanently. Owner Emily Powell said, "Closing the airport store is a sad necessity as we face the months ahead. The privilege of welcoming book lovers to Portland, and sending Portlanders off on their travels with a good book in hand, has been a true gift. It's hard for me to imagine our future without the airport, and without the airport's seasoned team of booksellers. We hope to return one day."
Powell's Books opened at the airport in the late 1980s, when the airport welcomed local businesses, and several years ago celebrated its 30th anniversary in business at PDX. The Powell's Oregon Marketplace and Concourse C kiosk have been closed since mid-March because of the Covid-19 pandemic.
The Oregonian noted that passenger traffic at the airport in June was down 83% compared to June 2019, according to the Port of Portland, which runs the airport.
Powell's has four other locations, in Portland and Beaverton, including its flagship City of Books.
---

---