After Price Jump on New Amanda Gorman Title, PRH Says It Will Honor Preorder Price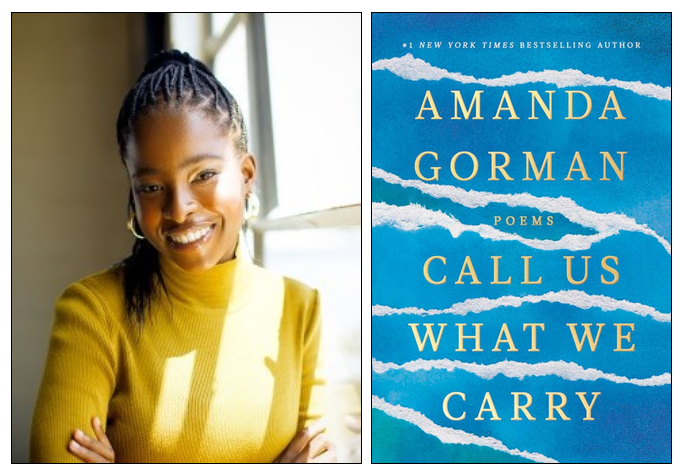 A price increase of $5 announced Wednesday on a major holiday title angered indie booksellers, many of whom have sold substantial numbers of copies on a preorder basis and feared having to cover the extra amount. But after receiving many complaints, both directly and via social media, Penguin Random House said that it will "honor the original price for all customers who preordered the book prior to the price change.... PRH is currently reaching out to booksellers to discuss the process and logistics for honoring these pre-paid pre-orders. We value our bookselling partners and look forward to launching this rich and timeless collection with them, which explores themes of identity, grief and memory."
The book is a collection of poems by Amanda Gorman entitled Call Us What We Carry that Viking originally planned to publish September 21 under the title The Hill We Climb and Other Poems. Until Wednesday, it was listed at $19.99 and had been promoted by indies as a major preorder following Gorman's inspiring recitation of "The Hill We Climb" at President Biden's inauguration January 20.
By the time the book was finished, it contained more poems, expanding the page count from about 80 pages to 240, and the title was changed and the pub date moved to December 7, as announced last month. Then, separately, came Wednesday's announcement of a price increase to $24.99 from $19.99.
As one bookseller wrote on Wednesday, "Many of us have a large number of preorders for this book at the original price and will either have to absorb the additional 25% cost or go back to our customers and ask them to re-order the book at the higher price....
"With so much excitement about Amanda Gorman's work, it's unfortunate that PRH seems to have directed a big blow to the pre-order momentum for this title. It also makes us cautious about promoting any book too far in advance. Hopefully PRH will honor their price."
PRH responded quickly. As Jaci Updike, president, sales, Penguin Random House U.S., said, "Over the last few days, we have made hundreds of phone calls to accounts, assuring them that this increase will not hit their bottom line, and that we will expedite a solution for them. We had a lot of very productive conversations, and it was exciting to hear all the terrific ways indie booksellers are growing their preorder business this fall."
She added: "Our goal is to make this as easy and efficient as possible for booksellers, and we're already having discussions about how to streamline the process."
Call Us What We Carry is one of three books by Gorman this year. The first was The Hill We Climb: An Inaugural Poem for the Country with a foreword by Oprah Winfrey, published March 16. The second is Change Sings: A Children's Anthem, illustrated by Loren Long, to be published September 21. All three titles have first printings of a million copies.
---

---