NEIBA Fall Conference Kicks Off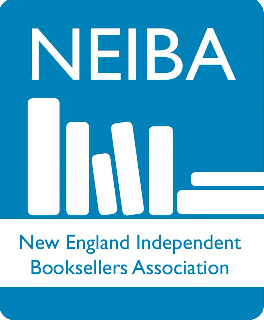 The New England Independent Booksellers Association is holding its annual Fall Conference virtually for the second year in a row. The conference began on Tuesday morning with a welcome from NEIBA executive director Beth Ineson. She introduced the opening keynote discussion between Susan Cain, author of the forthcoming Bittersweet: How Sorrow and Longing Make Us Whole (April 2022), and her editor Gillian Blake, senior v-p and editor-in-chief of Crown.
Before the conversation began, Cain said, "I often talk about kindred spirits... it's hard for me to imagine a community more composed of kindred spirits than this one. All of you devote your lives to selling books.... To have it be all of you that I'm speaking to when this book is going live into the world is really exciting to me."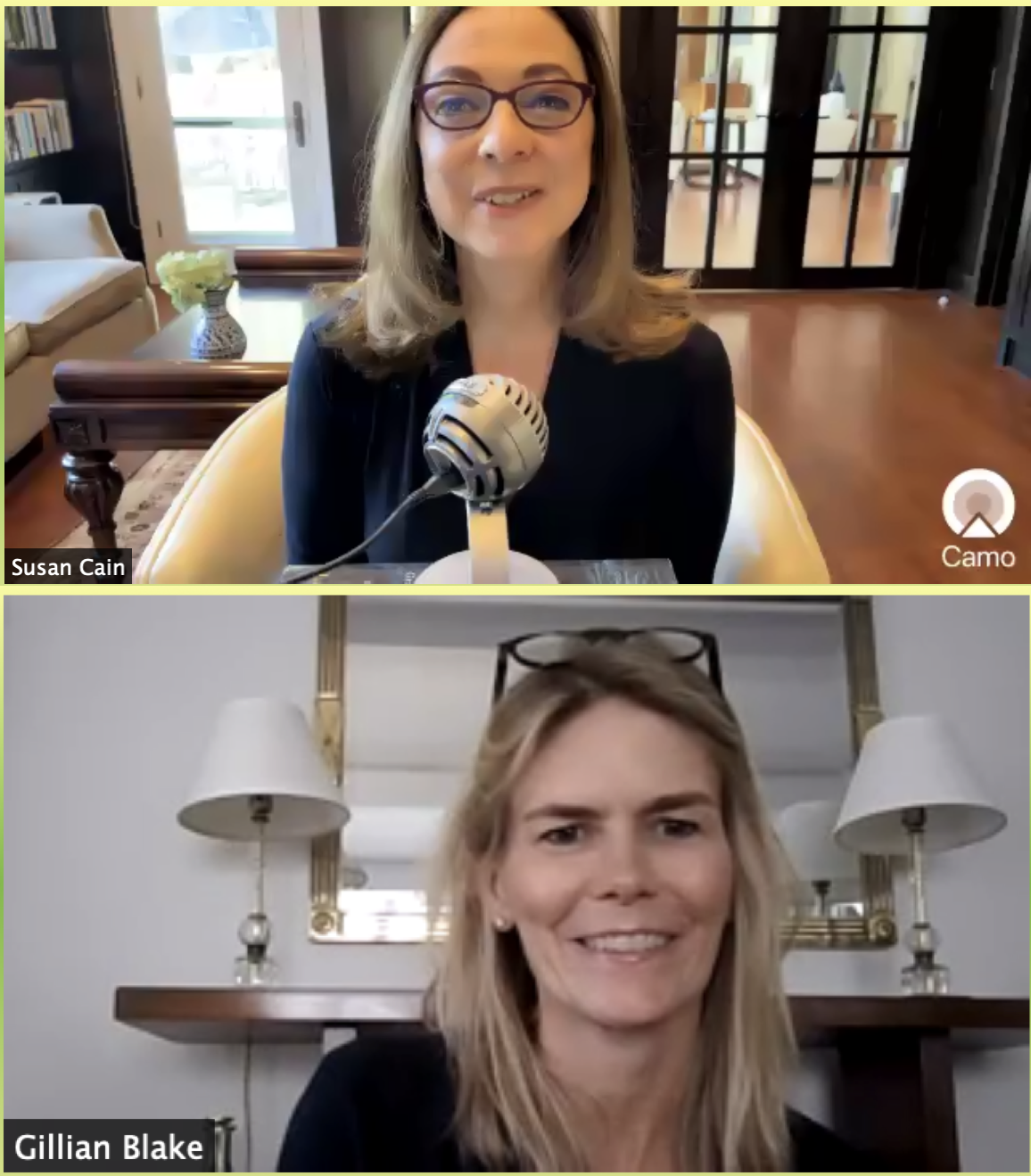 To start the interview, Blake asked Cain about the general concept behind Bittersweet. "It's an answer," she said, "to a lifelong question I have felt about the powers of a more bittersweet and melancholic temperament.... There's an incredible power in looking at the world this way." All her life, Cain explained, she has had "this reaction of intense elation and uplift when I hear sad music." She wondered what it is about this music that made her feel good. And what is it about our society that makes her appreciation of this music funny to others? It's a "question people have been asking for centuries," she explained. "This state of being"--a bittersweet or melancholic temperament--"carries a power that our culture isn't really teaching us about." Our culture, which Blake called "happiness-seeking" and "happiness-promoting," is, in Cain's words, "robbing us of one of our greatest powers of humanity."
When Blake asked Cain why she thinks our culture has such a hard time accepting a gloomier outlook, Cain took a deep dive into Calvinism and the evolving idea of what it means to win or lose. "The idea of a loser became something that was more and more anathema.... Where we had once seen people who lost as victims of misfortune, we started seeing being a loser as something you were internally." Blake turned the conversation toward the "bittersweet tradition in literature." Writers, Cain said, "have been speaking to us about the powers of bittersweet for thousands of years, we just somehow haven't named it. I don't know why. If you think about Homer's Odyssey, for example, the action begins with Odysseus on a beach weeping with homesickness.... That is a metaphor for how we all live. It's the thing that we long for and the sorrow that we have that brings us on our journey."
Guide to Children's Frontline Bookselling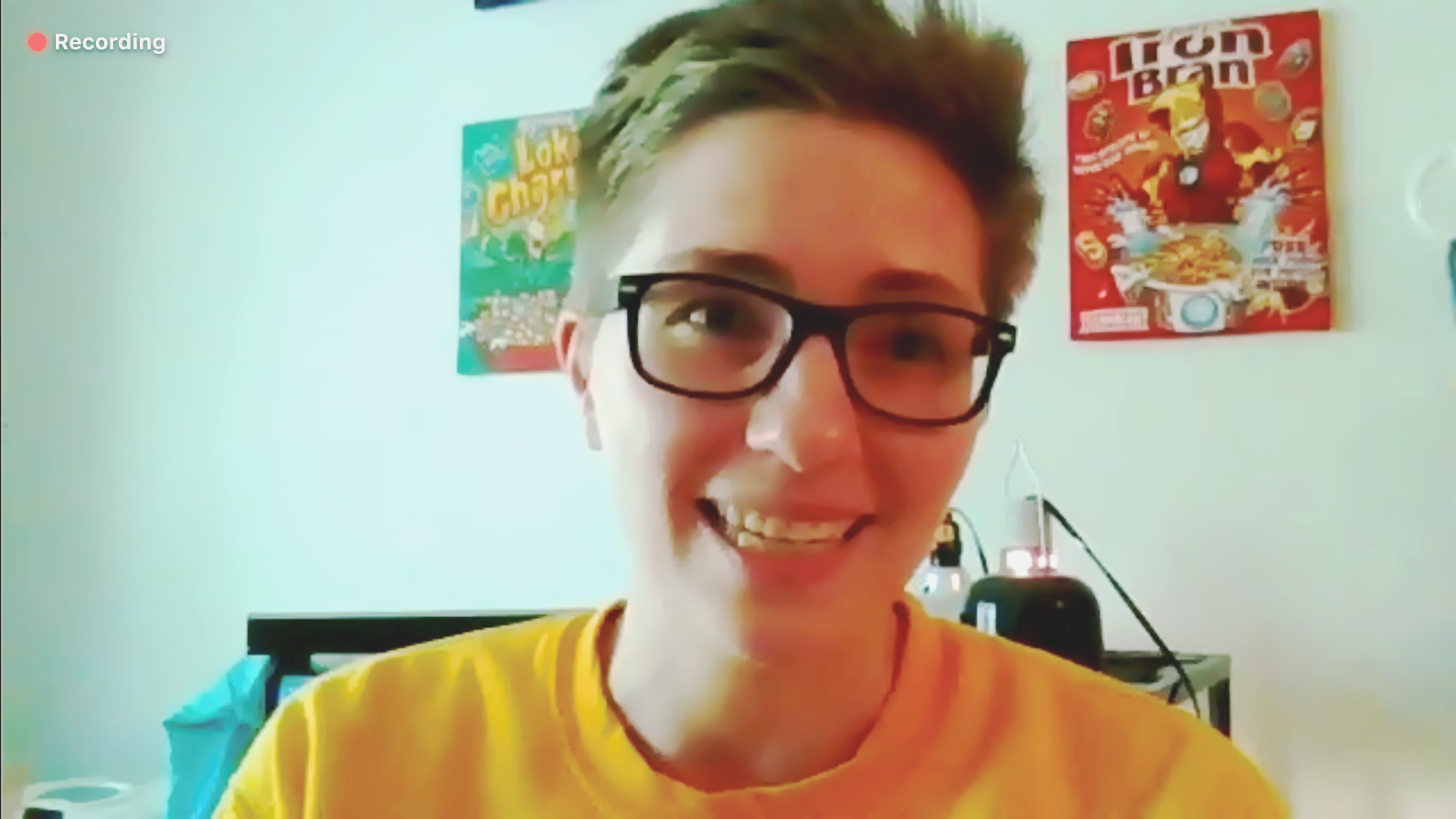 Nicole Brinkley
NEIBA held educational sessions in the afternoon, one of which was the New England Children's Booksellers Advisory Council's Guide to Frontline Bookselling. Nicole Brinkley (Oblong Books, Rhinebeck & Millerton, N.Y.) moderated the session, with panelists Gibran Graham (The Briar Patch, Bangor, Maine), Audrey Huang (Belmont Books, Belmont, Mass.) and Nadja Tiktinsky (Northshire Bookstore, Manchester Center, Vt.). Brinkley began the conversation by asking a simple question: What is frontline bookselling? Tiktinsky said she thinks of it as "serving as a bridge between readers and books"; Huang said it is "direct engagement with a person... helping them find something they wouldn't typically find on their own"; and Graham pointed out frontline booksellers are also "the first impression and the last impression you give to a customer."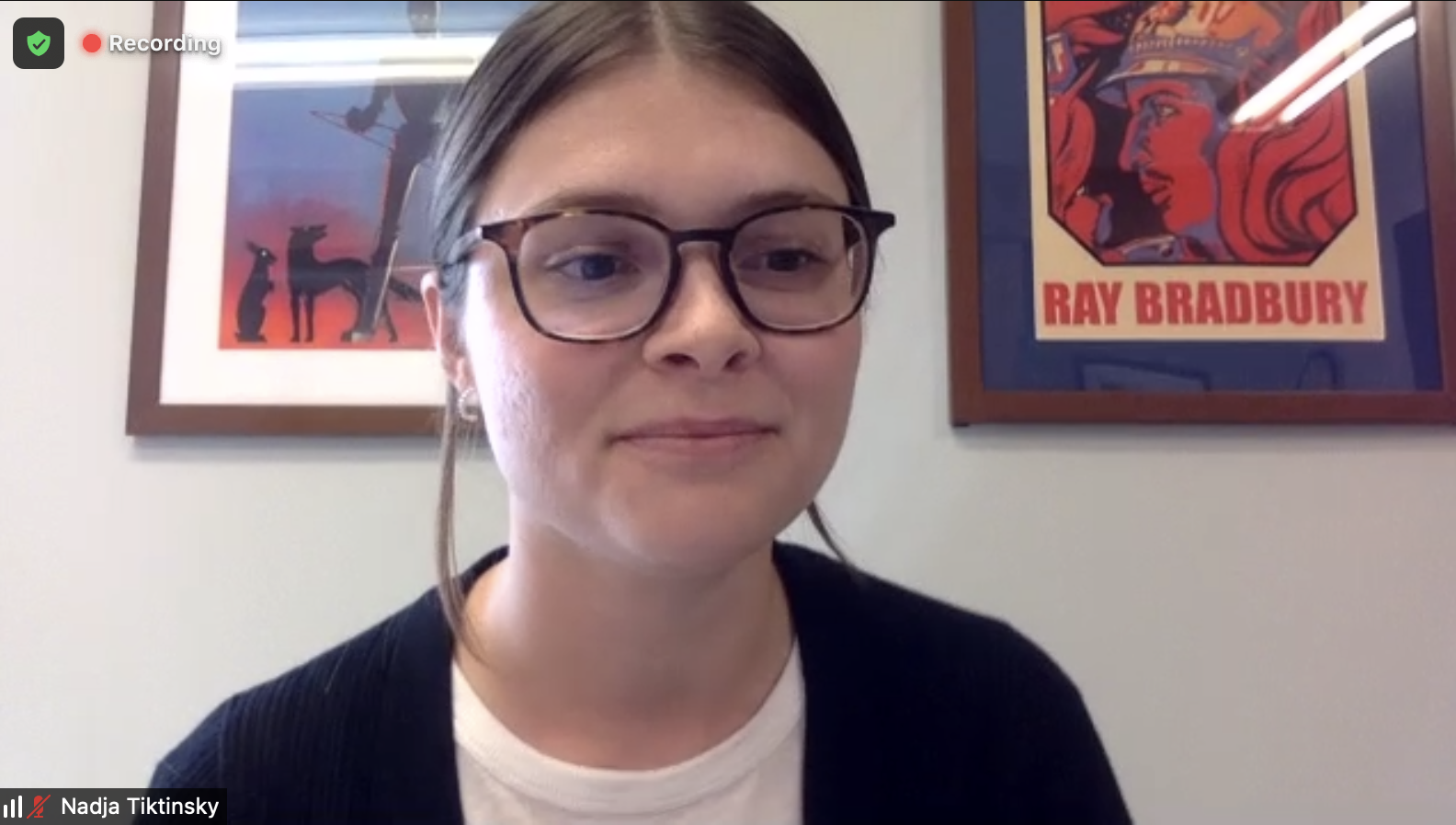 Nadja Tiktinsky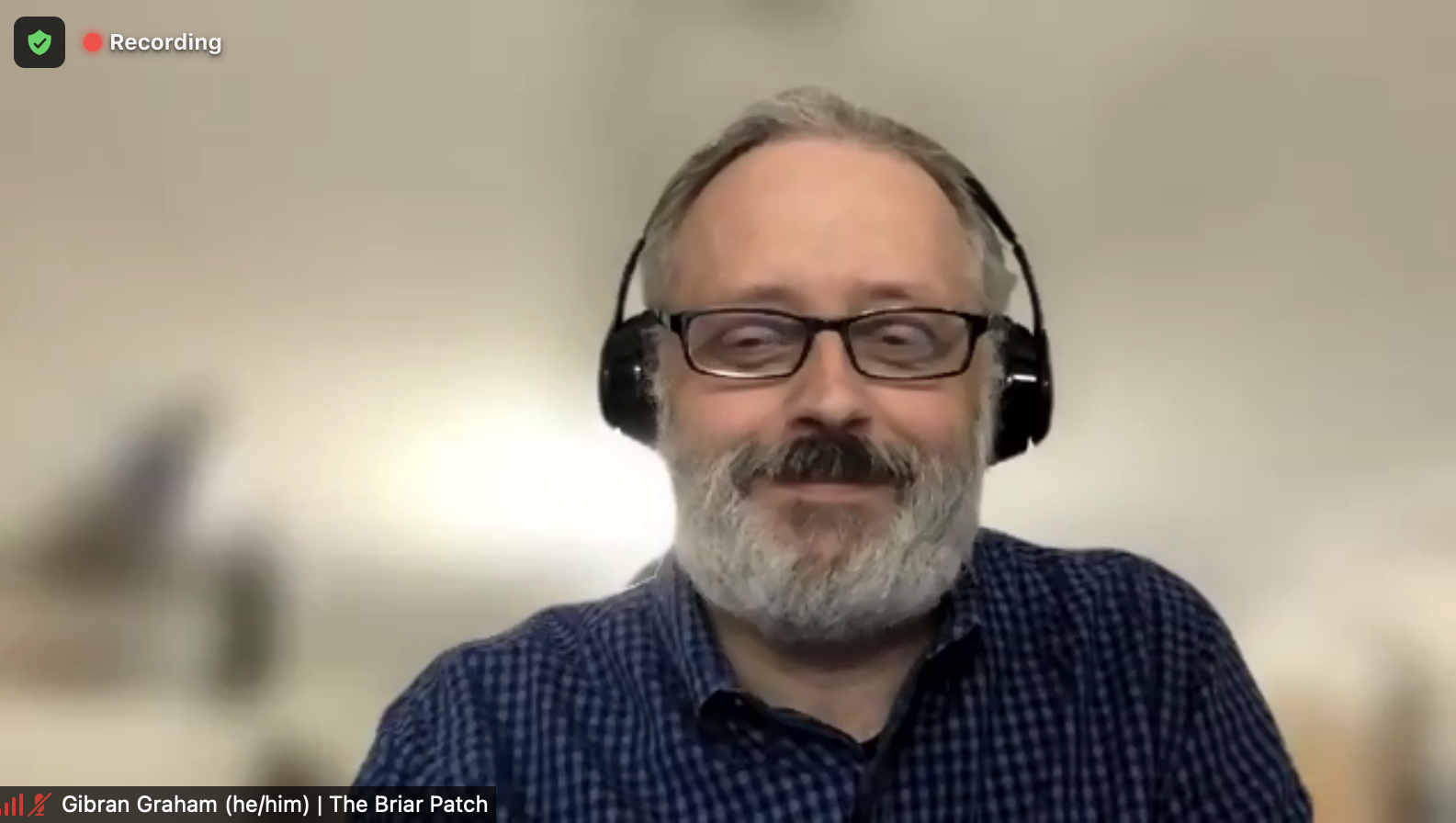 Gibran Graham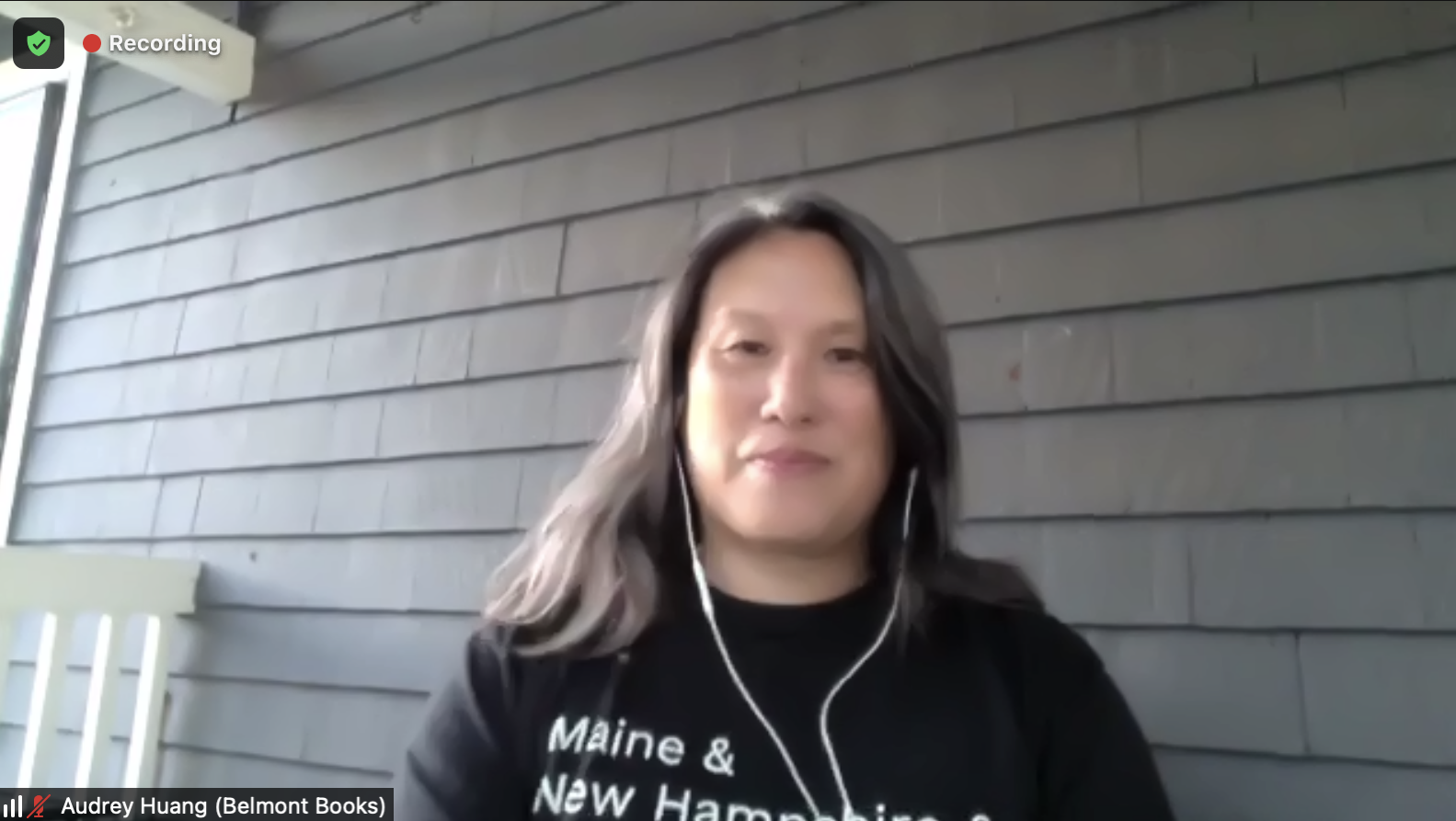 Audrey Huang
Brinkley asked the panelists how they are navigating "just getting through" at the moment. Tiktinsky mentioned that a sense of humor is huge for her. "I've had customers who are really upset with seeing Covid-19 in kids' books," she said. When those customers express their dismay, she reminded the attendees, "it's never about you.... Try and take it as lightly as you can." Graham added, "There's very little I think a frontline bookseller should take on themselves as being 'their fault.' " And, he said, it often does help to simply respond with kindness. "Sometimes those smile-releasing endorphins will help you and the customer as well." Tiktinsky brought it around to the specific experience of children's bookselling, noting that it's been more important than ever--especially with kids--to have trusted relationships with customers. "One of the reasons why children's literature is so important is because, as a kid, you don't have much control over what your life is like." She thinks Covid-19 has really shone a light on this childhood experience and it's currently "more important than ever" to connect with customers.
Brinkley began a particularly helpful discussion with the question, "If you are a bookseller who knows nothing about kids' books, where do you start?" Tiktinsky said that she always has a "book of the day" in the children's department. The book is chosen from a range of ages and genres, and it sits behind the counter for the day. "Every bookseller has to familiarize themselves with it enough to be able to handsell it.... We also write up little summaries... in a daily blog." She recommended reading as much as possible when shelving: "Be curious. Flip through something if it looks interesting. I would encourage managers and owners to see reading on the job--or skimming on the job--as work." In the chat, Mariana Calderon of the Savoy Bookshop & Café in Westerly, R.I., agreed with this: "As a manager at a children's bookstore, I tried to instill the 'reading on the job IS the job' philosophy about kids' books from the beginning of training." Huang explained a specific challenge she gave to herself: "One of the things I did when I started was make a resolution that I was going to read one middle-grade book a month, and I found that middle-grade was so much more complex than I remembered it to be." She added, "If you aren't well-versed in kids' books, shelve kids' books.... Just by touching the books, you kind of pick it up through osmosis." Graham agreed: "I'm a fan of immersion in kids' books. Shelving, alphabetizing, being in the section.... You can't know about them unless you're working with them."
Another excellent conversation arose around the differences between handselling to adults and handselling to children. "I am always, always going to try to engage the kid," Graham said, "because they're the customer. They may not be buying, but they're the ones I want to see come back." Huang agreed, saying, "I always try to engage the kid and try to talk to them the way I would an adult." She added, "If the [adult] doesn't let the kid talk, I will move my body so the kid can talk directly to me." ("I've definitely done the casual body block," Brinkley said.) Tiktinsky noted that she likes "to give as much agency to the child reader as possible. I don't like to assume where anyone will be shopping in the store age-wise. I don't ask what their age is, I ask what their favorite all-time books are. You never know if the nine-year-old you're talking to has just read The Hunger Games or if a 14- or 15-year-old is more comfortable hanging out in middle-grade." Graham finished the conversation with an important point about handselling to children: "The last thing you want to do is be another adult telling the kid what to read.... If I'm talking to a parent and kid at the same time, I will always put that book in the kids' hands, not the [adult's]. You always want to put them in a position where they are the ones choosing." --Siân Gaetano, children's and YA editor, Shelf Awareness
---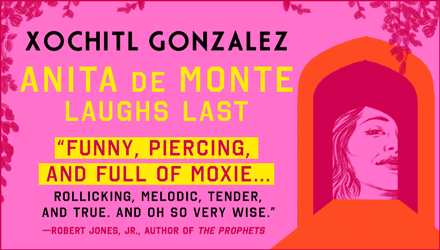 ---