Mitzi Angel New President of Farrar, Straus and Giroux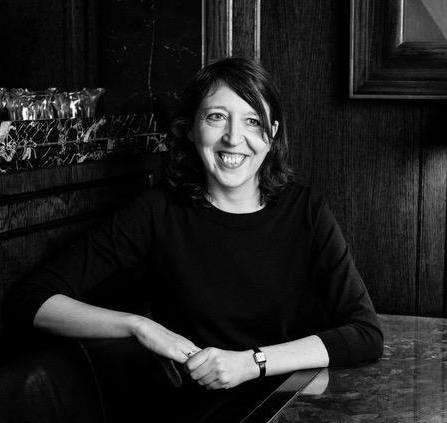 Mitzi Angel
(photo: Oliver Holms)
Mitzi Angel has been named president of Farrar, Straus and Giroux, only the third president in the 75-year history of the publisher, following Roger Straus and Jonathan Galassi. The move is effective January 1.
Angel is currently senior v-p and publisher and continues as publisher. Before rejoining FSG in 2018, Angel was publisher of Faber & Faber Limited for three years; earlier, at FSG, she was v-p, executive editor and publisher of Faber and Faber, Inc., FSG's former joint affiliation with Faber & Faber Limited. At FSG, she has acquired and edited work by Rachel Cusk, Garth Greenwell, Sheila Heti, Ben Lerner, Deborah Levy, Yiyun Li, Sally Rooney and Amia Srinivasan, among others.
Jon Yaged, president of Macmillan Publishers, commented: "Mitzi's position in the literary community, her exquisite taste in books, and her vision for FSG's future make her the perfect individual to hold this historic position. Mitzi's international presence and reputation in our industry are unique and I'm thrilled to have her assume this role. With Mitzi's proven leadership and editorial acumen, the FSG team is poised to build upon its extraordinary reputation to take the company to new heights."
Galassi, who will take the newly created role of chairman and executive editor of FSG, also praised Angel, saying, "From our very first meeting fifteen years ago, I have admired Mitzi's unique blend of openness, discernment, and strength of character. She has a deep understanding of both FSG's history and of today's new challenges and opportunities, and as our publisher she has been tremendously effective in reimagining our publishing strategies and bringing in a new generation of great writers, all the while winning the admiration, trust, and affection of her colleagues. I look forward to her leadership as she takes the reins and guides the company we both love."
Angel added: "I am proud to be the new president of Farrar, Straus and Giroux and to follow the distinguished years of Jonathan Galassi. I look forward to the company's ongoing success and its contribution to literature and to culture generally. We have always aimed high; my colleagues and I are eager to search out quality in new places and to promote new voices while continuing with the riches we have, both in English and in translation. Jonathan, in his new position as chairman and executive editor, will continue to work full-time with his authors and to acquire new projects. My wonderful colleagues and I will work to build on what he has achieved and will count on his invaluable guidance."
Don Weisberg, CEO of Macmillan, said, "Jonathan has led a remarkable house, publishing and editing many celebrated writers, prizewinners, and literary masters. He has been a vital member of the FSG team for thirty-five years and I am pleased he will continue supporting our authors and building FSG's great list as chairman and executive editor. I am delighted that Mitzi, an accomplished leader with superb literary taste and industry expertise, will be his successor, continuing to evolve and strengthen this publishing and cultural institution in ways she has already proven in her time as publisher. This is an exciting moment in the history of FSG and Macmillan, as we congratulate Mitzi on her appointment."
---

---