A Novel Concept Opens in Downtown Lansing, Mich.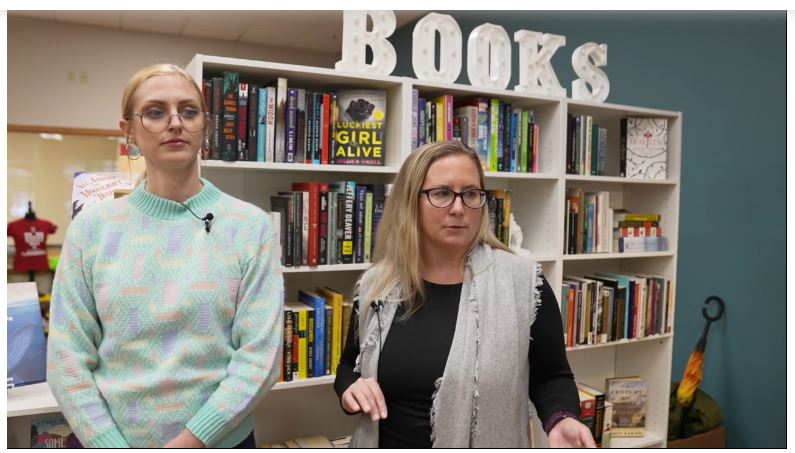 Christine Bennett and Elise Jajuga (photo: Fox47)
Christine Bennett and Elise Jajuga have opened a bookstore in downtown Lansing, Mich., called A Novel Concept. Jajuga and Bennett told Fox 47 that the store focuses on "underrepresented voices, specifically those of women, BIPOC and LGBTQ+ authors."
Located in the new Middle Town Village Micro Market at 112 S. Washington Square, A Novel Concept sells new and gently used titles along with tote bags, stickers and custom book covers. It's staffed by Bennett, Jajuga, and some friends and family members on a volunteer basis. The owners also run a book club for avid readers.
The store began as a pop-up shop that the owners launched over the summer, after going on a hike and discussing "what Lansing was missing in the literary scene and what we would like to see," Bennett explained.
While they'd always hoped to have a permanent space one day, it came about much quicker than Bennett or Jajuga ever expected. Julie Reinhardt, community director for Downtown Lansing Inc., which owns Middle Town Village Micro Market, approached them about setting up shop in the new retail space, and the pair couldn't pass up the opportunity.
---

---