Reads by the River Books and Gifts Opens in Waterford, Wis.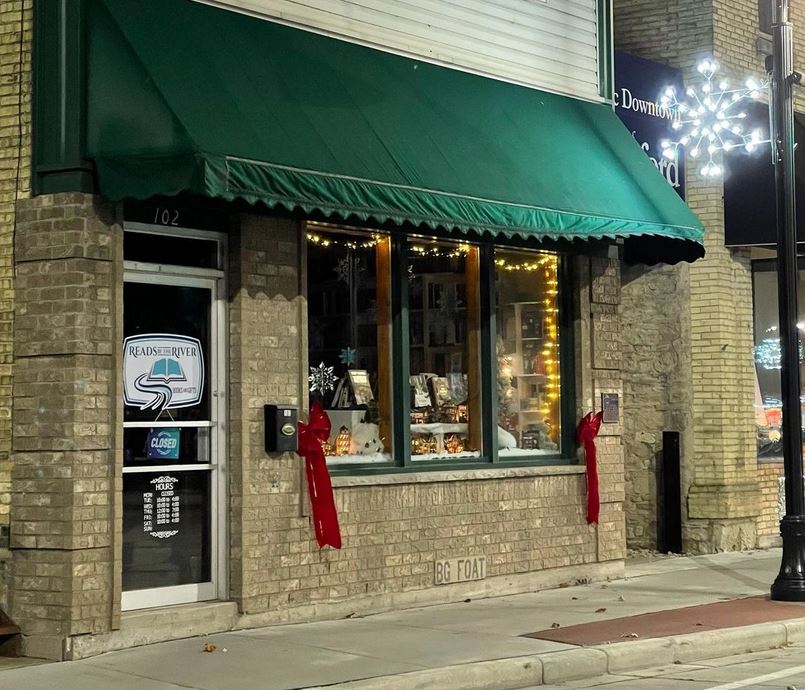 Reads by the River Books and Gifts has opened in downtown Waterford, Wis., and offers books for all ages, along with games, puzzles, teas and other gift items.
For owner Kelly Klein, Reads by the River represents the realization of a lifelong dream. As a child, she liked to "play bookstore," arranging books at home and inviting friends to pick out favorites. Opening the store is "a dream come true, literally," she told the Journal Times. "I absolutely love it."
For several decades Klein did not act on her dream, working as a special-education teacher and operating her own photography business. But then, the Journal Times wrote, "Her husband, Steve Klein, an engineer, encouraged her to consider a bookstore as something for retirement, so she could enjoy it as more of a hobby than a business."
When they found the site, Steve helped transform the space into the bookstore, which includes Kids' Cottage, a children's room, and a coffee bar overlooking the Fox River. The store currently stocks some 4,000 titles, and Kelly Klein plans to host author visits, book signings and maybe a book club.
Already she's enjoying helping customers find old favorites or discover new books. "That's what the vision was--to share my love of books," she said. "It turned out exactly like that."
---

---