Waterstones Buys Blackwell's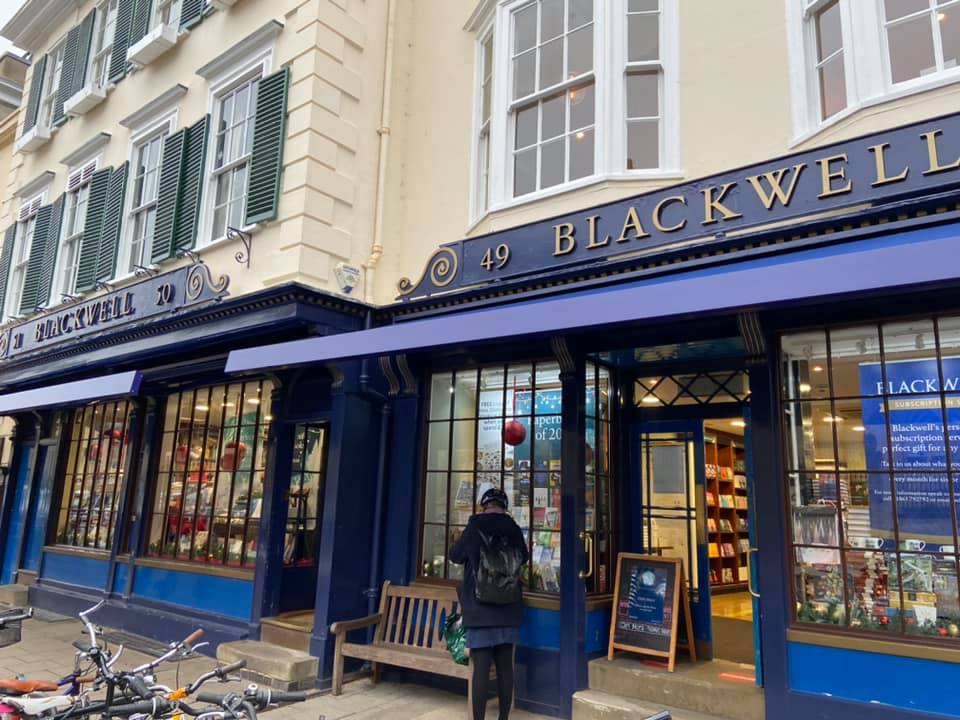 Blackwell's in Oxford
Waterstones is buying Blackwell's, the U.K. bookseller that has been owned by the same family since 1879.
Blackwell's has 18 stores, including its flagship location in Oxford and a Heffers store in Cambridge. The family put the company up for sale just a month ago after plans to sell it to employees were scrapped. Soon thereafter, Waterstones entered into "exclusive" talks with Blackwell's. Details and the purchase price were not disclosed, but three weeks ago the Bookseller said that Enders Analysis estimated the price would be between £6 million (about $8 million) and £20 million ($26.8 million). The purchase marked yet another book retailer purchase for Elliott Advisors, the hedge fund/investment management company that bought Waterstones and Foyles in 2018 and Barnes & Noble in 2019.
Last week, some independent booksellers in the U.K. expressed concern to the Bookseller about Waterstones further dominating high street shopping areas but were satisfied that Blackwell's had found a home and considered Waterstones a good fit.
In yesterday's announcement of the purchase, James Daunt, managing director of Waterstones and CEO of Barnes & Noble, said, "Blackwell's and Heffers are amongst the most illustrious names in bookselling, a legacy for which we have the utmost respect. We greatly look forward to working alongside the booksellers at Blackwell's as we secure the future of these wonderful bookshops and preserve academic bookselling in so many towns and campuses across the U.K."
Toby Blackwell, Blackwell's outgoing owner and president, said: "After 143 years of family ownership, finding a new home for our business and our wonderful booksellers has been an extraordinary challenge. Waterstones have demonstrated in their acquisition of Foyles most recently that they understand the advantages and benefits of holding diverse iconic bookselling brands in their portfolio. I view them not just as a buyer of the business, but as the right buyer at the right time. This is a positive outcome for Waterstones, Blackwell's and all our customers in the U.K. and abroad, who will still be able to enjoy the individual nature of what both brands offer. I would like to thank our chairman and board and all of our fantastic staff, past and present, for everything they've done to uphold the Blackwell's name over the years. I wish everyone well with this new chapter."
And Blackwell's CEO David Prescott said: "Blackwell's is cherished by its customers for its brilliant booksellers and the unique position it holds in the bookselling landscape. Waterstones' acquisition will ensure that the future of Blackwell's and its booksellers is secure. Waterstones have outlined their commitment to invest in our people, our shops and in our growing eCommerce operation. Their acquisition will ensure that Blackwell's remains part of the bookselling landscape for the long term."
---

---