MacArthur Books Coming to Carmel, Ind., Next Month
On April 1, Cynthia Compton will open MacArthur Books, a general-interest store focused on adult books, in Carmel, Ind. Located in a planned community within Carmel called the Village of WestClay, the store will encompass just under 2,000 square feet, and is located about two miles away from Compton's other bookstore, the children's-focused 4 Kids Books & Toys.
After owning and operating 4 Kids in Zionsville for 19 years, Compton said she's looking forward to branching out into genres, subjects and authors that "aren't always appropriate for kids." While many genres will be represented, the store will carry "a lot of fiction," with a particular emphasis on authors from Indiana and across the Midwest. There will also be a small number of book-focused sidelines catered to adult shoppers, but Compton said she has no desire to compete with the wide selection of toys and sidelines she carries at 4 Kids.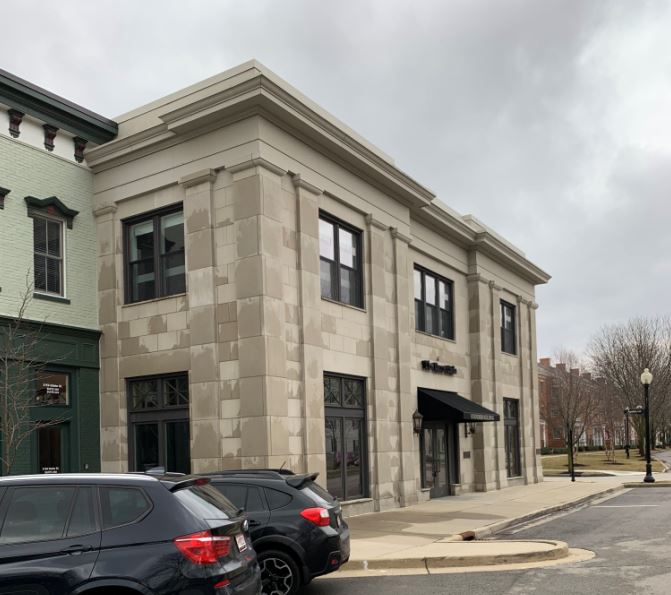 MacArthur Books' future home.
Compton said MacArthur Books has already participated in the Village of WestClay's winter carnival and will have its first author event on March 11, before the store officially opens. She'll host race car driver Al Unser Jr. for a discussion of his book A Checkered Past (written with Jade Gurss) at a meeting hall in the Village of WestClay. This summer there will be a series of events with mystery writers sponsored by Prime Crime, and she noted that many of her event plans will make use of public spaces in the Village of WestClay.
"The opportunity to host events in public spaces is a total gift to a bookseller," she remarked.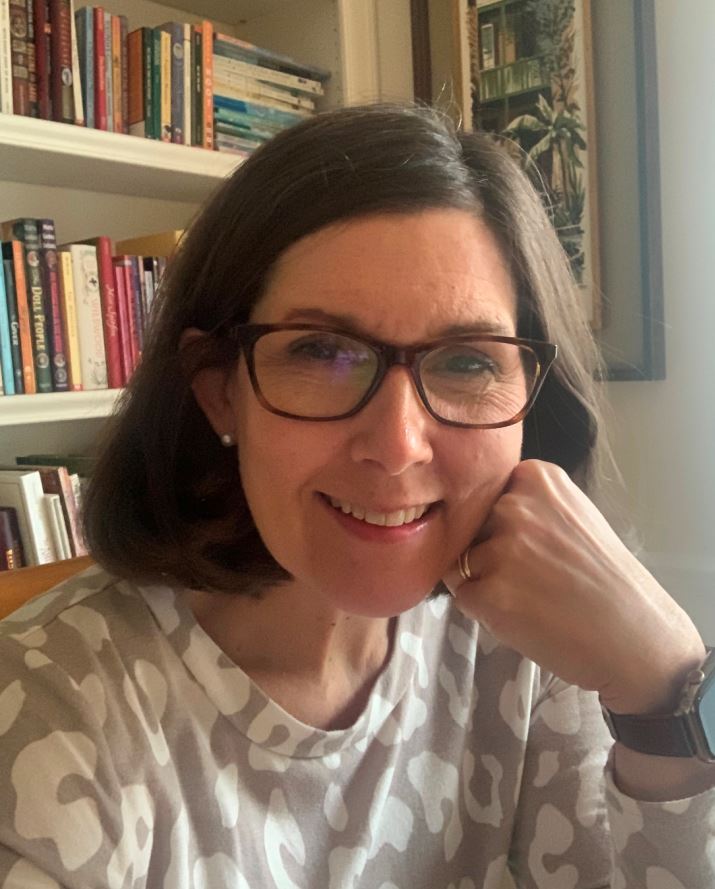 Cynthia Compton
Asked whether MacArthur Books has been in the works for a long time, Compton answered that it came together quickly, describing the plan as a "December Covid fever dream." She caught Covid-19 in December 2021, and while recovering during her "forced convalescence" she put together a business plan. "I don't like watching television," Compton said, laughing. "So I'm giving myself a bookstore."
Compton explained that Carmel is a city of about 100,000 people that has no "non-chain, independent bookstore" of its own, with a single Barnes & Noble on the "northern edge of the county." She and her husband live in Carmel, and throughout the pandemic she became acutely aware of the "strong need for an indie bookstore in this area." The pandemic has also emphasized that one shouldn't wait to make a dream a reality.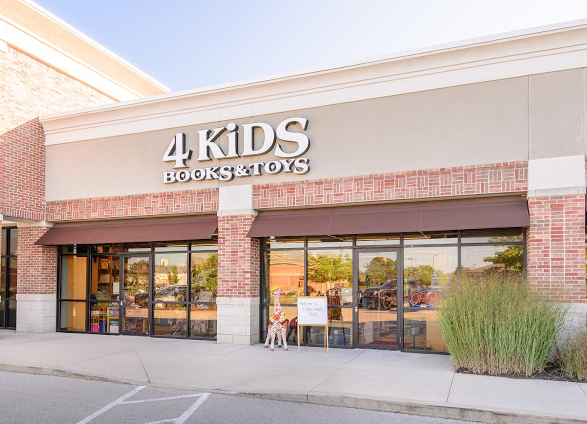 When she opened 4 Kids, Compton added, her children were all between the ages of one-and-a-half and nine. "My kids are now grown-ups. It seems appropriate at this point to launch a general adult store." The new bookstore's name is also a tribute to her family--MacArthur was her grandmother's maiden name.
Compton said she found her storefront by "complete happenstance." The Village of WestClay has a "small but thriving restaurant and retail community," and she and her husband frequent the area, and while they were on a walk she saw the perfect space. She made a phone call and things quickly "went from there." One of the major draws is that it's in an "incredibly central location in Carmel" and will be able to serve a large part of the community.
"Everybody has been so welcoming and excited," Compton reported, when asked about the community's response. "Who doesn't want a bookstore?" --Alex Mutter
---

---