Argo Books Opens in Buckhannon, W.Va.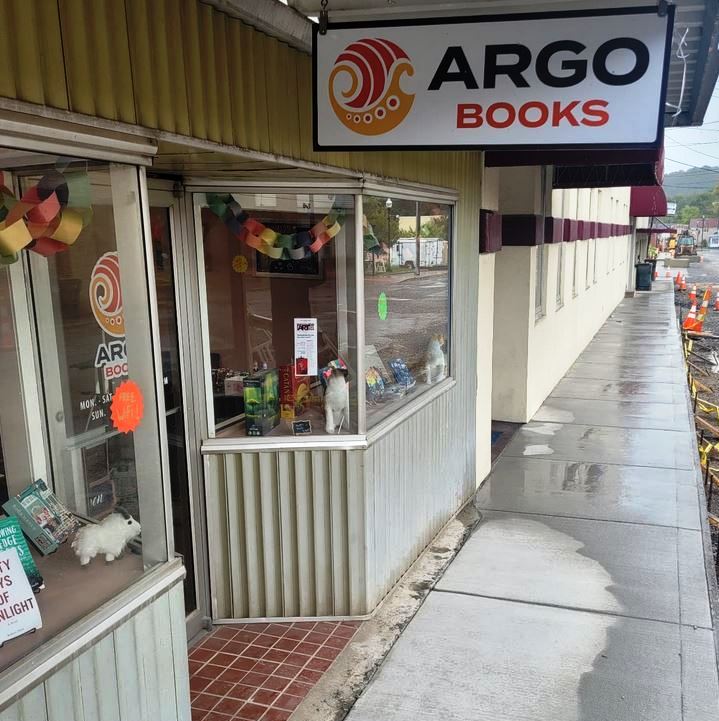 Argo Books, an all-ages independent bookstore with a focus on encouraging creativity, had its grand opening last week in Buckhannon, W.Va. My Buckhannon reported that the festivities included 3D printing demonstrations, an origami station and free cookies and drinks. The first 24 customers also received a custom tote bag with a selection of giveaways.
Owners Abigail and Jon Benjamin carry fiction and nonfiction for children and adults, along with local and regional titles, art and design books and manga and graphic novels. The bookstore also hosts a variety of clubs and community groups, including a writer's group, a game design group and a Dungeons & Dragons group.
The couple's children also help out in the store, providing book selections and tech help. Maria Benjamin, their 14-year-old daughter, has started her own side business selling Japanese stickers, snacks and plushes. "Argo Books is an artistic space aiming to create community and support creativity," she told My Buckhannon.
---

---