Sandbar Books Comes to the Florida Keys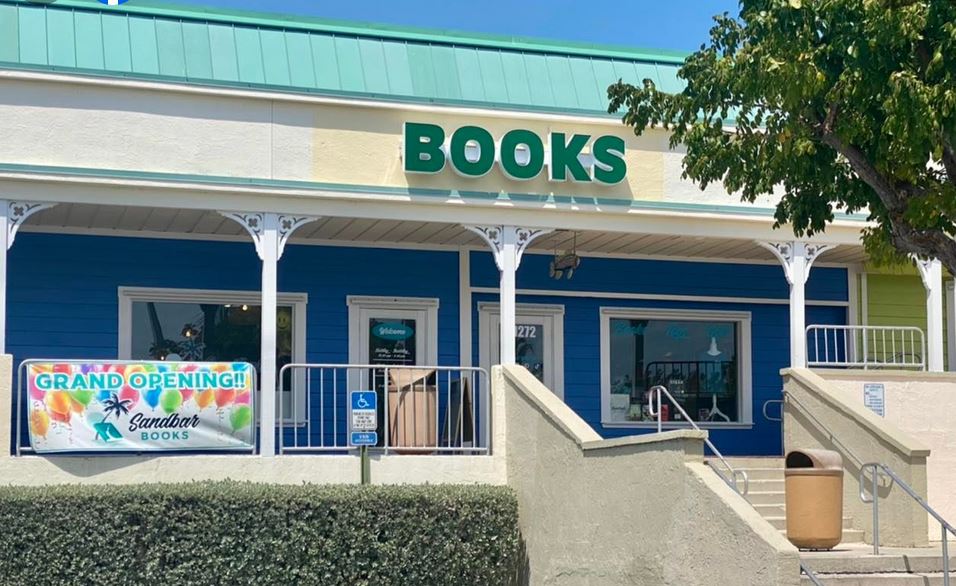 After moving to the Florida Keys in November 2020, Becky Washam and her husband, Michael, realized there was a glaring absence in the community. In early 2020 Hooked on Books in Islamorada, Fla., closed, leaving residents in that part of the Florida Keys with the choice of driving 90 miles to Key West or to the mainland if they wanted to visit an independent bookstore.
"It left a hole in our community," said Washam, who has an entrepreneurial background and had always wanted to open a retail store of her own. Once she saw how much the community wanted and needed a bookstore, she decided to take the plunge and open one of her own.
Sandbar Books officially opened on March 12. The 1,700-square-foot store has about 1,400 square feet of selling space and carries new titles for children, teens and adults. Books of all genres are represented, with a particular emphasis on children's books as well as books about the Florida Keys and by local authors. Washam added that nonfiction books about the history of the Keys and fiction set in the area are very popular with both locals and tourists.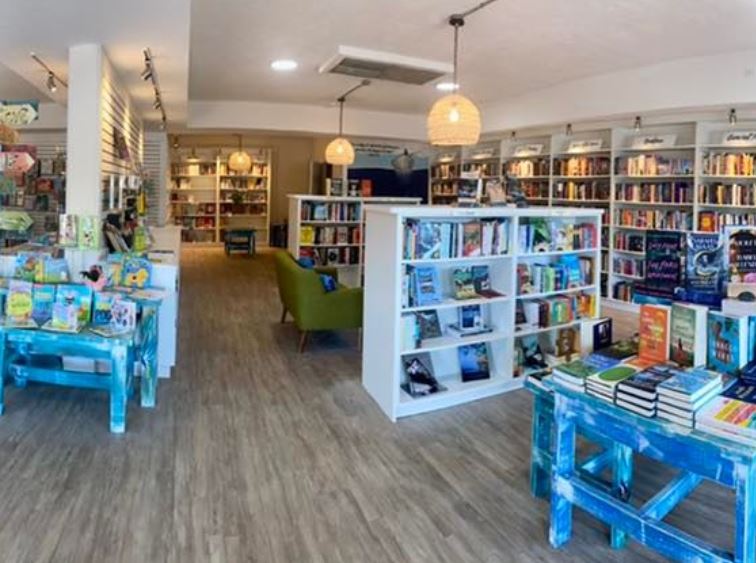 Roughly 35% of the store's inventory consists of nonbook items, with greeting cards being an especially strong area. Stickers also sell well, and Washam said children's games and toys, particularly STEM-focused toys, have "gone over really well." She noted that there aren't really any places on the Keys that carry games and toys like that except for perhaps Family Dollar.
Washam said she's very proud of the store's design and layout, which she likened to a "race track format" that guides shoppers from one section to another. All of the store's display tables were painted by local artists and there is a local artist's mural on the walls. The interior is meant to evoke the Florida Keys and provide a "good sense of place."
Asked about any food or drink component, Washam explained that her store is located in the same shopping center as a Dunkin' Donuts, and the terms of her lease preclude her from serving food and drink. That said, she would eventually like to open a second Sandbar Books location in Marathon, which is about an hour away, and that store would have coffee as well as beer and wine.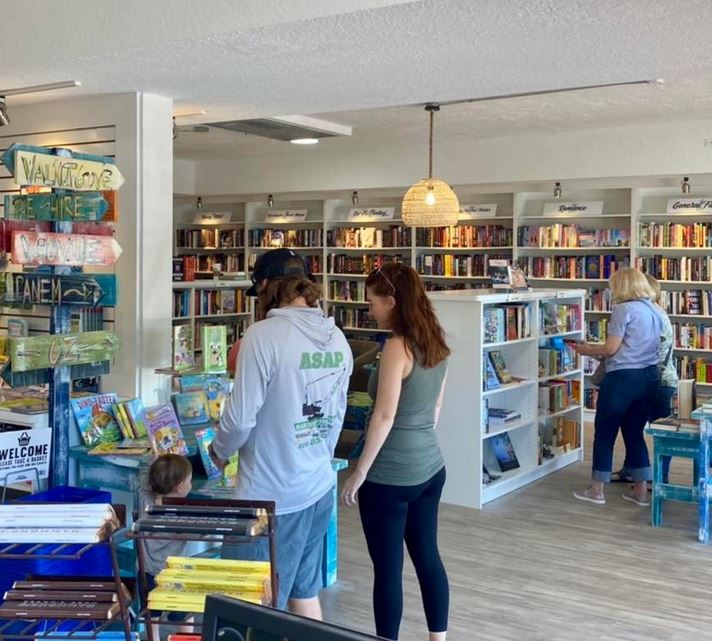 Sandbar Books held its first official author event last Friday, when a second-grade class came in to hear from a local children's author. The store has also started hosting storytime sessions for children, which will take place on Saturday mornings every other weekend. The next storytime is scheduled for Independent Bookstore Day, and Washam will try doing a Facebook Live event for the first time. In June, the store will host its first book launch, for Treasure Tracks, the debut novel from S.A. Rodriguez.
Washam said she's especially excited for the four new book clubs that the store is rolling out. There will be a general book club where members agree on their next read, along with a "Learners Are Earners" book club, focused on small businesses and entrepreneurship. Sandbar Books is also starting a tween book club and a teen book club, and Washam is looking forward to having something to offer local kids. "We're in a vacation area, but you can't be on the water all the time."
Washam reported that the community has been really supportive of her store, and it has rather unexpectedly become the "talk of the town." Every day people come in to say "thank you so much for opening this bookstore, we so needed it." --Alex Mutter
---

---