Triquetra Books and More Coming to Baldwinsville, N.Y.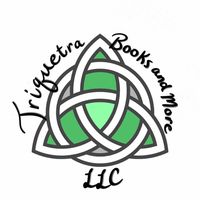 Triquetra Books and More, a bookstore and metaphysical shop, is hosting a soft opening this Friday night in Baldwinsville, N.Y., Eagle News Online reported.
Owner Jay Snyder, a former English teacher, will carry crystals and other metaphysical items, along with new and used books, and his event plans include SAT and ACT prep courses as well as writing workshops. Snyder added that knowledge, tolerance and diversity will be emphasized in the store's books, merchandise and events, and he hopes the store becomes the kind of place where anyone and everyone feels comfortable stopping by and hanging out.
Located at 12 Oswego St., Triquetra Books and More resides in a part of Baldwinsville called the Four Corners, which is full of other local businesses. Snyder told Eagle News that he's already connected with a number of other business owners, and he noted that the more he sees of the town and the local business community, the more he likes it. "This is a place that could feel like home. You don't always get that, where businesses aren't competing with one another but are supporting each other."
Snyder, who lives in nearby Bayberry, N.Y., has a day job, and initially Triquetra will be open only on weekends and some weekday evenings.
"As a former English teacher, I've always wanted to have my own bookstore," he said. "This is not just a bookstore to me. I want it to be part of the community."
---
---