ABA to Hold Virtual Children's Institute July 13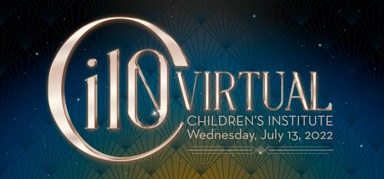 The American Booksellers Association has announced a Virtual Children's Institute that will be held on Wednesday, July 13. It will include keynotes, story times, idea exchanges and a virtual galley room, as well as selected events from the in-person Children's Institute that will take place June 20-22 in Phoenix, Ariz.
Keynotes at the virtual Ci will be delivered by activist and author Karen Walrond (The Lightmaker's Manifesto) and Charlie Jane Anders, author of several award-winning books and a TED Talk; Anders is also co-host of the podcast Our Opinions Are Correct.
Idea exchanges will cover such topics as e-commerce trends during the pandemic; adding value to services such as book clubs, story times and events; authorless events; how bookstore owners and managers can support employees; and conducting inventories.
Registration, which costs $25, is open now.
---

---