Eso Won Books in L.A. to Close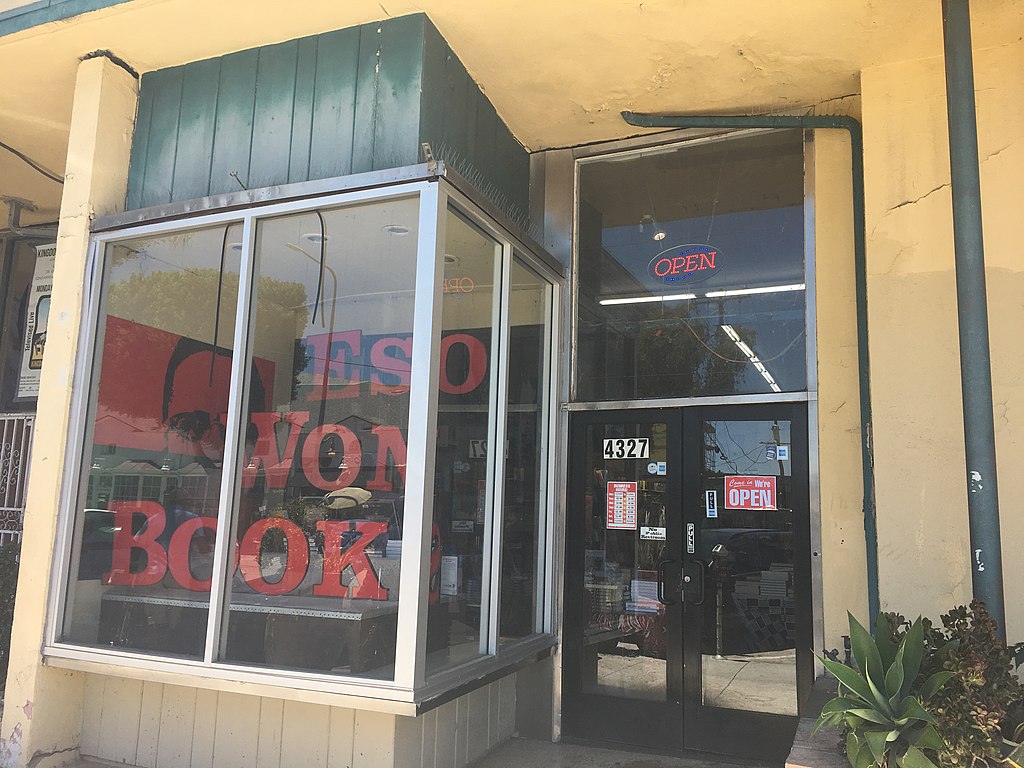 Eso Won Books in Los Angeles, Calif., one of the preeminent Black-owned bookstores in the U.S., will close its bricks-and-mortar business by the end of the year. The Los Angeles Times reported that James Fugate, co-owner of Eso Won with Tom Hamilton, confirmed that after more than three decades running the bookshop, they have decided to close their doors when the store's lease ends.
Fugate had appeared on the June 7 episode of Tavis Smiley's KBLA podcast, where he shared a summer reading list before fielding Smiley's question about rumors the store might close.
"It's coming to an end at the end of this year," Fugate said, to which Smiley replied: "Oh, James, say it ain't so, man!"
Fugate continued: "We've been working at it a long time and at some point, I think people reach that point where that daily grind of coming into the store, even though we're open a small amount of time, you want to end that." The online side of the business may continue.
Fugate and Hamilton founded the bookstore in the late 1980s and changed locations several times before settling in historic Leimert Park Village, where the shop has been for more than a decade. The Times noted that Eso Won "has since established itself as a cultural center for L.A.'s Black community; the shop experienced an especially powerful surge of customers during the 2020 Black Lives Matter protests in the wake of George Floyd's murder. With only Fugate and Hamilton running it, Eso Won struggled to keep up with the sudden torrent of customers and online orders. But it was always a place where residents could find books about the Black experience, some of them hard to find anywhere else."
"Eso Won was where I would discover things that I didn't know about," said L.A. poet, scholar and performer Mike Sonksen. "It's a really important stop as a connoisseur of books.... There are places where people find their identities and find their friends, and Eso Won was one of those places."
Author and journalist Lynell George agreed: "James and Tom don't just sell books, they provide a sense of community. They have worked, over all this time, to fill in the gaps especially for Black readers and authors. You'd walk in and you'd just see this bountiful selection and it was exciting to travel through it.... I always feel rejuvenated after a visit with them."
Former South Los Angeles councilmember Jan Perry told LAist she can't imagine another store having the same impact: "Anything about Africa or African Americans or related, that is the go-to place in the city. They were devoted to the cause of educating people, and making sure that people had the broadest selection and choices of information."
---

---