Children's Institute Kicks Off in Phoenix, Ariz.
The American Booksellers Association's 10th annual Children's Institute opened yesterday in Phoenix, Ariz., its first in-person iteration since 2019. The day's events included a tour of local bookstores, workshops on TikTok and crisis communication, the opening reception & costume party (attendees were encouraged to dress as a favorite book character) and a Juneteenth celebration that featured music and discussions.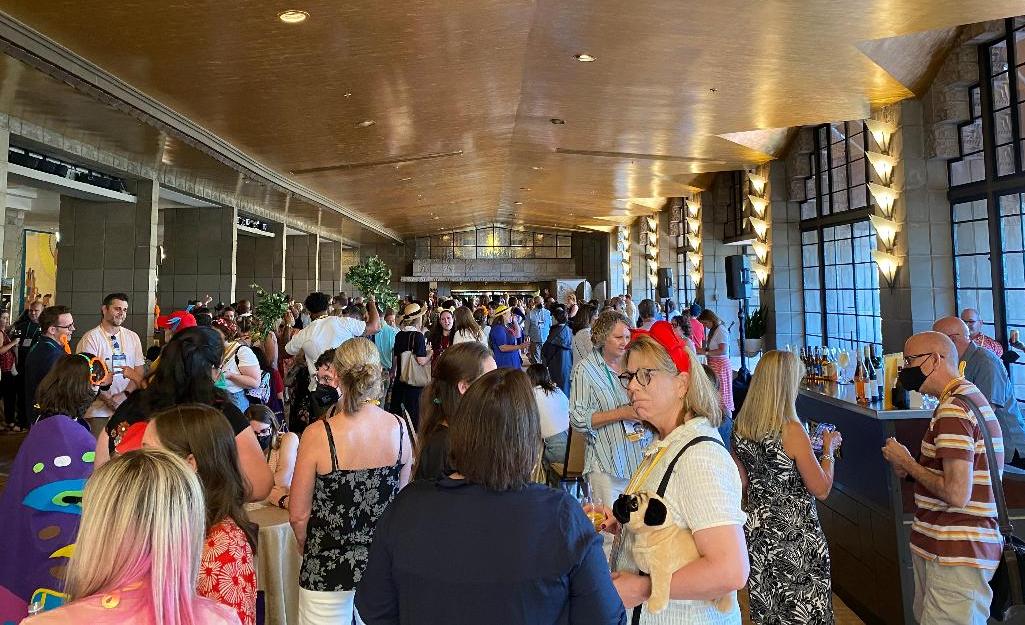 Bookfolk happy to see each other in person at the opening reception.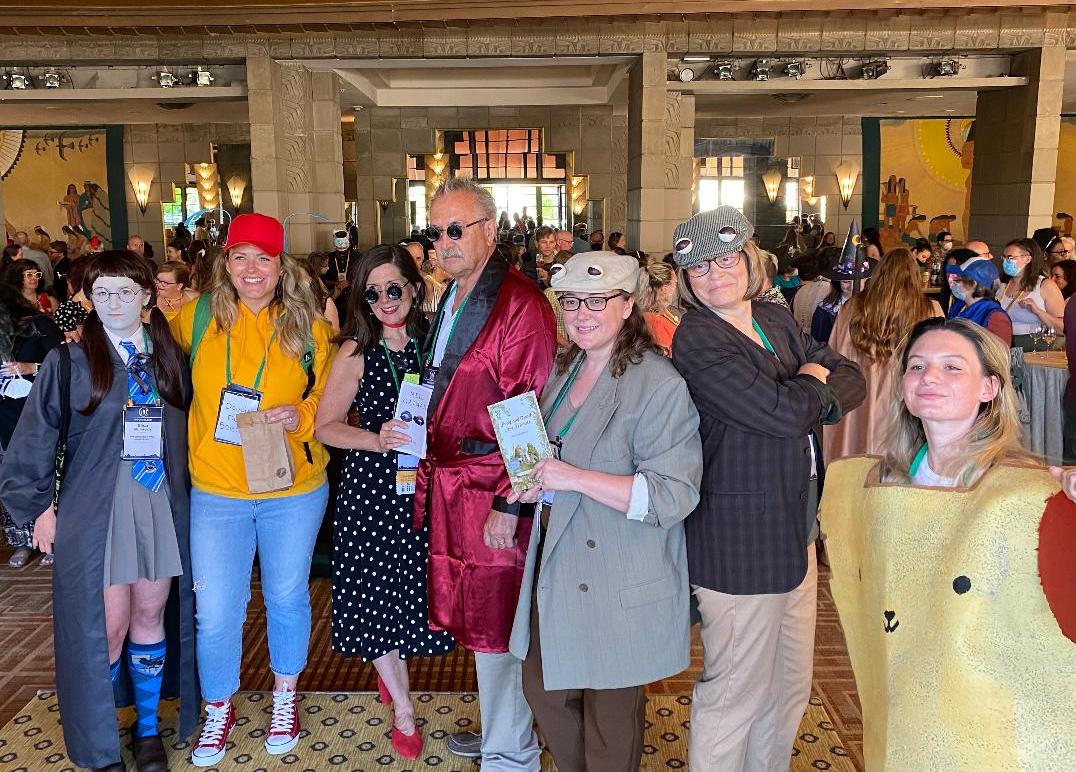 Winners of the opening reception costume contest: (l.-r.) Elisa McIntosh (The Bookstore Plus, Lake Placid, N.Y.); Amanda Lepper (Dog Eared Books, Ames, Iowa); Cynthia Compton & Steve Schultz (4 Kids Books & Toys, Zionsville, Ind.); Ellen Hall and Emily Hall Schroen (Main Street Books, St. Charles, Mo.); Jacqueline Izzo (Books Are Magic, Brooklyn. N.Y.).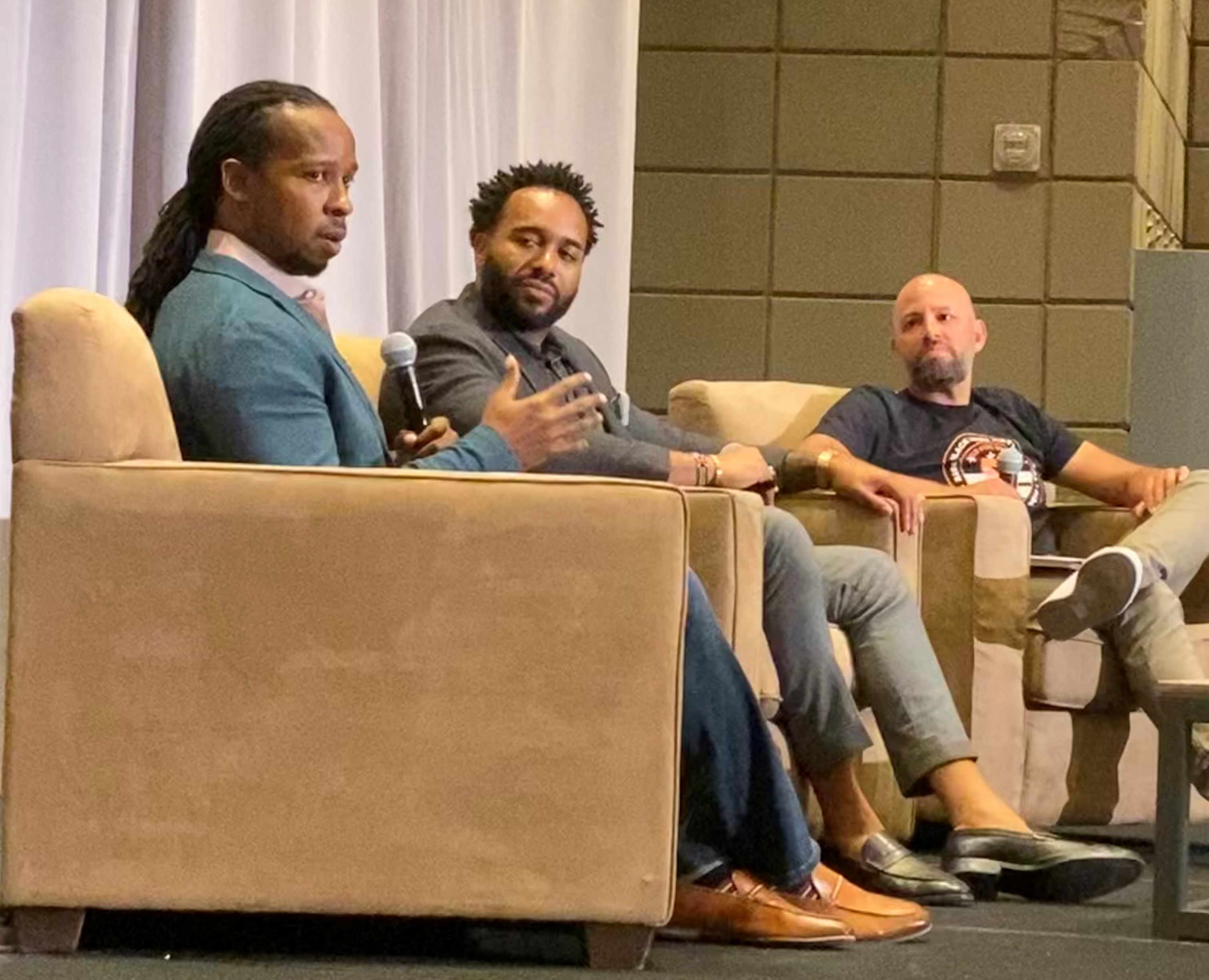 Ci celebrated Juneteenth with music and a conversation between Dr. Ibram X. Kendi (Goodnight Racism, Penguin Young Readers) and Frederick Joseph (Better Than We Found It: Conversations to Help Save the World, Candlewick), moderated by Jake Cumsky-Whitlock, Solid State Books, Washington, D.C.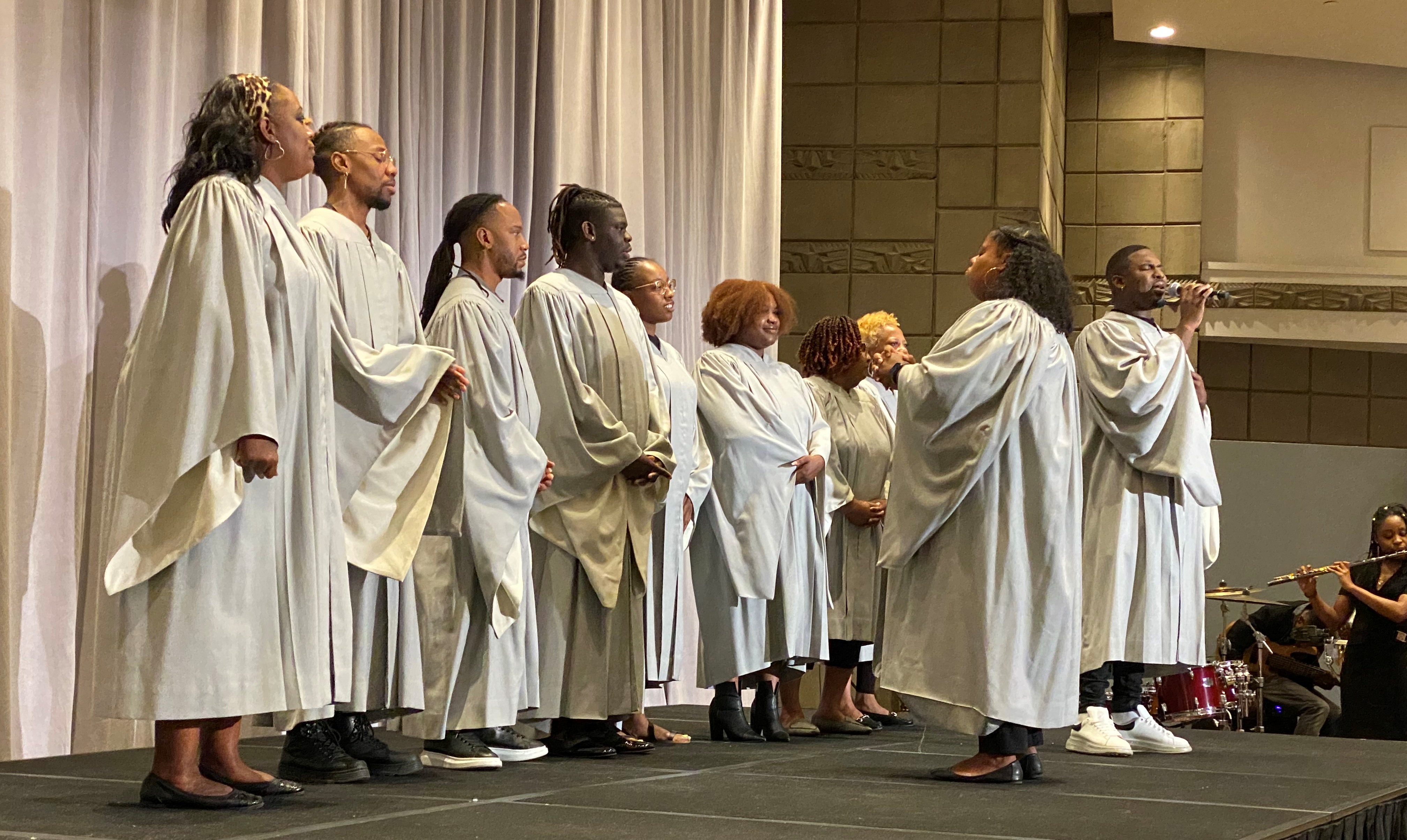 Members of the Black Theatre Troupe performing at Children's Institute yesterday.
---

---