Justice Dept. and PRH/S&S Prepare for Trial Next Week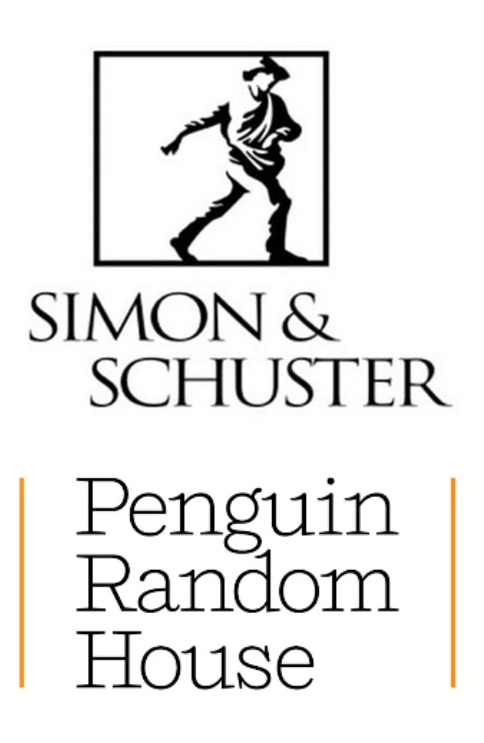 The Justice Department lawsuit seeking to block Penguin Random House's $2.2 billion acquisition of Simon & Schuster begins a week from today, and both sides have made pretrial filings giving more information and detail about how they plan to present their cases.
Among the highlights: the Justice Department seeks to block defendants from introducing the information--as publicly stated by PRH CEO Markus Dohle--that after the merger PRH will extend its policy of allowing PRH imprints to bid against one another to S&S, and would allow PRH and S&S imprints to bid against each other even without another bidder. The Justice Department argued in its motion that "the substance of defendants' argument amounts to 'don't worry about allowing us to get market power; we promise not to use it.' "
The Justice Department is also planning to call a range of book world witnesses, most notably Stephen King, whose longtime publisher is S&S's Scribner imprint.
The purchase of S&S from ViacomCBS by PRH parent company Bertelsmann was announced in November 2020; the Justice Department filed the civil antitrust lawsuit last November. The original complaint alleged that if the sale proceeds, PRH "would be, by far, the largest book publisher in the United States, towering over its rivals. The merger would give Penguin Random House outsized influence over who and what is published, and how much authors are paid for their work. The deal... would likely harm competition in the publishing industry and should be blocked."
The complaint also alleged that the acquisition would put PRH in control of close to half the market for acquiring publishing rights to anticipated top-selling books, leaving hundreds of individual authors with fewer options and less leverage.
In response, PRH and S&S issued a joint statement saying that the Justice Department "has not alleged that the acquisition would harm competition in the sale of books" and that the company had not planned "any reduction in the number of books acquired or in amounts paid for those acquisitions.... Blocking the transaction would harm the very authors DOJ purports to protect. We will fight this lawsuit vigorously and look forward to PRH serving as the steward for this storied publishing house in the years to come."
In a statement issued last week, Dan Petrocelli of O'Melveny & Meyers, lead attorney for PRH and Bertelsmann, said that the purchase "will strengthen the already vigorous competition among publishers to find and sell the books readers most want to read. More competition to sell books means more competition to acquire them from authors. The Department of Justice's lawsuit misunderstands that competitive dynamic and many others. As trial will show, this acquisition will benefit readers, booksellers, and authors alike."
Among the arguments in the defendants' pretrial brief filed on Friday:
"PRH's larger, industry-leading distribution structure and administrative systems" would help expand distribution of S&S's "attractive list of authors, skilled and experienced editors, and a strong backlist of popular titles... to the benefit of authors and consumers alike, while also improving PRH's ability to compete against its many bookselling rivals."
"Unsurprisingly, after investigating the merger, the government found no evidence that combining PRH and S&S would diminish competition in any consumer market. If anything, by making the combined entity a stronger bookselling competitor, the merger will incentivize other publishers to compete even harder for consumer attention. The government will not even attempt to prove otherwise at trial."
While the Justice Department complaint "initially alleged that the merger would harm competition in the market to acquire U.S. book rights, its expert has abandoned that claim--he admits that the market will remain unconcentrated, and he conducted no analysis purporting to establish harm to that market. The government instead has narrowed its focus down to one very small segment of the market to acquire U.S. book rights: the set of about 1,200 books acquired annually for advances of at least $250,000, or about 2% of all books published by commercial publishers. The government treats this tiny price segment as a 'sub-market' and gives it a label--the market for the rights to 'anticipated top-selling books'--that is entirely unknown to industry participants.
"But even then, the government does not allege the merger will adversely affect all advances within that small price segment. Its focus tightens even further, narrowing down to advances paid when either PRH or S&S acquires the book. And yet according to the mathematical model the government invokes to prove harm, not even advances for all of those books will decline. By its terms, the model applies only to a specific kind of transaction--one very uncommon in the publishing industry. Based on the best available data, the type of transaction modeled by the government accounts for only approximately 85 books acquired annually, out of more than 55,000 total books published annually, and out of approximately 1,200 books acquired annually for advances of $250,000 or more."
The Justice Department "assumes that in all acquisitions, the winning bid amount was constrained by the runner-up bid, which in turns leads to the critical inference that if the runner-up bid were removed, the winning bidder would make a lower bid and still prevail. In the real world, however, agents structure the vast majority of book acquisitions as either a one-on-one negotiation or a single-round 'best bid' auction, neither of which involves a constraining runner-up bid. A model need not 'fit' the real world perfectly, but it must at least represent the real world in a meaningful way. The government's auction model here comes nowhere close."
The Justice Department's analysis of market share is flawed: "The evidence will show that existing Big Five rivals can easily expand and actively plan to do so. Other rivals among the top twenty also can easily increase their acquisitions--they already possess the needed talent, experience, and reputation. And entirely new publishers started by well-known editors have recently gained share and become increasingly effective competitors. Given this ease of expansion and entry, market shares are a highly unreliable predictor of post-merger competitive conditions."
---

---