The Next Chapter Finds Permanent Home in Huntington, N.Y.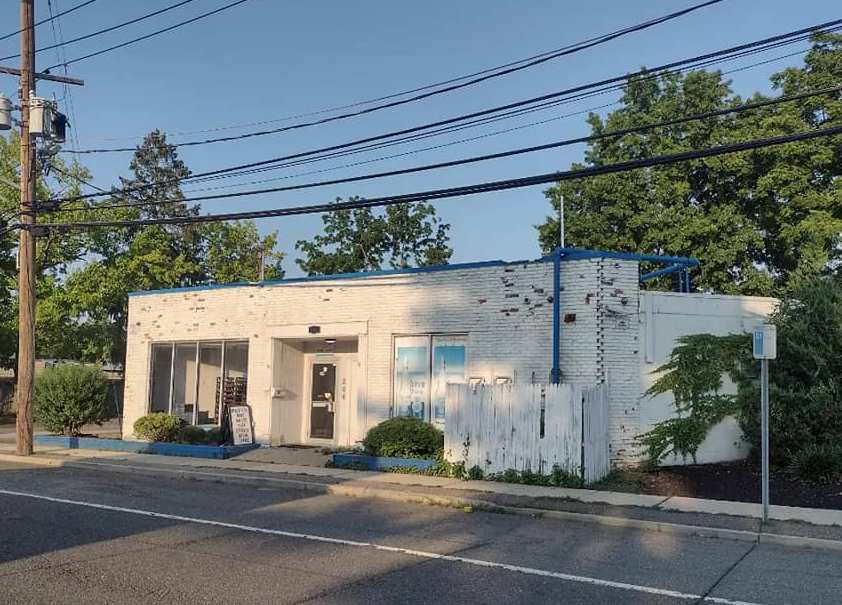 The Next Chapter's future home.
The Next Chapter, the bookstore founded by Mallory Braun to fill the gap left by the closure last year of the much-loved indie Book Revue, has found a permanent home in Huntington Village, N.Y. Braun, who was Book Revue's store manager before it closed, reported that the space she found at 204 New York Ave is just a five-minute walk from Book Revue's old home.
"I'm not kidding," she wrote in a message to customers announcing the new space. "I timed it."
The new space has ample parking and is next door to the restaurant Stella Blue Bistro. Braun noted that "it's going to be a while before we are open there. There are permits and materials to be acquired and a lot of expensive work to be done."
Until that time, Braun will continue selling books at pop-up appearances and online. Today and tomorrow Braun will set up shop at Main Street Nursery in Huntington, where shoppers can buy a book and receive 10% off their purchase at the nursery. They'll also be entered to win a set of wooden bookends. Next week the Next Chapter pop-up will be located at Southdown Coffee in Glen Cove, and Braun is looking to host more pop-ups throughout the summer.
"This is a good spot--I hope you're as excited as we are," Braun said of the new space.
Last December, Braun launched a Kickstarter campaign for the Next Chapter that raised more than $257,000 with the help of 2,216 backers. Book Revue closed in September of 2021, and in October Braun announced her plans to open a new store that would carry on its legacy.
---

---