Fla.'s Barrel of Books & Games Moving to Larger Location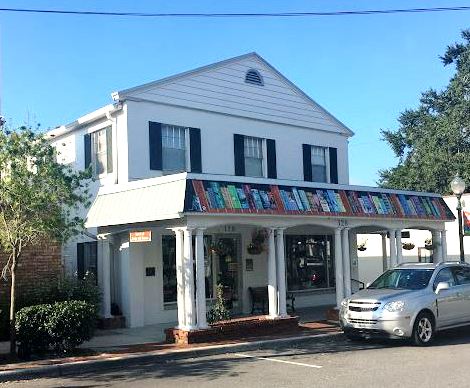 Barrel of Books' current location
Barrel of Books & Games, Mount Dora, Fla., is moving to a much larger space this fall. The Mount Dora Buzz reported that the bookstore, owned by Crissy Stile, is relocating across the street, from 4th Ave. to 403 N. Donnelly St. This will be the third location downtown for Barrel of Books & Games, which has outgrown two previous retail spaces. The retailer currently has 1,210 square feet of new and used books, as well as games and collectibles. The move into the historic building is anticipated for October 1 and will more than triple the store's square footage.
Featuring a large sheet-glass storefront, the new space "will enable the store to expand the children's book section and bring in more back-issue comic books. There will also be more games, puzzles, collectibles, toys and a huge selection of retired Funko Pops," the Buzz noted.
Stile began as an online retailer specializing in used book series in 2006, but as her regular customers requested new releases in the series, she started selling new books. "That snowballed into bobble heads and collectibles, and Barrel of Books & Games was born," she said. "My parents, who live in Apopka, always owned their own businesses, so it's in my blood."
Stile is also the mayor of Mount Dora, and her store often functions as a de facto office for residents who pop in to ask questions or bring up issues in their neighborhoods.
---

---