Notes: Potter Publishing; Smaller Big Boxes; Flying Pig
The publication of Harry Potter and the Deathly Hallows July 21 is inspiring a burst of Potter-related publishing that aims to take advantage of the last big opportunity to tie into a new Potter title, today's Wall Street Journal writes. Many of the books are "works of nonfiction fueled by online Harry Potter communities." On July 21, titles that speculate on the series's ending will be "worm food in the landfill," according to John Granger, author of Unlocking Harry Potter: Five Keys for the Serious Reader.

---
Some big-box retailers are becoming smaller-box retailers, at least in smaller markets, today's Journal reported. Best Buy and Circuit City "need smaller structures [usually at least a third smaller] to penetrate fast-growing suburbs, rural areas and gaps between their larger stores--places that can't support one of their superstores." The companies are also reacting to investor pressure on "U.S. retailers to focus on wringing the greatest returns out of their operations rather than relentlessly expanding." Other factors that apply to consumer electronics at least: less space is needed for products that are getting smaller and consumers are buying more music and movies online.
---
How can you open a chain store if there's no place to park? In Tuesday's Shelf we reported that residents of Banff, Alberta--including Banff Book and Art Den owners Neil and Gabi Wedin--were concerned about plans for an Indigo Books & Music store coming to town. Now the Banff Crag & Canyon has weighed in on the issue with an interesting look at how other Canadian towns have managed retail growth through various "creative zoning" options.
---
The First Unity Church has moved its Wings Bookstore to a new, larger and busier location, according to the St. Petersburg Times. Rev. Temple Hayes said the bookstore's goal is to be a "window for our community to see the full body of our campus and what we have to offer. . . . There are so many people who love Wayne Dyer, Deepak Chopra and Ramdas--and certainly The Secret is part of that--but are not aware that there's a church right here in St. Petersburg that teaches and offers all these ancient spiritual teachings."
She added that making customers feel welcome was a key part of the move: "We wanted people to feel comfortable here, no matter what they believe or think. This is a place for anybody to come in. . . . I don't want it to look like we are evangelists or missionaries. Unity is about accepting people exactly as they are."
---
Pigs are flying in Vermont. Josie Leavitt and Elizabeth Bluemle, owners of the Flying Pig children's bookstore, told Seven Days that their recent move to the former Shelburne Inn in Shelburne from Charlotte has allowed them to be more competitive in a challenging Burlington-area bookselling market. In addition to expanding the bookstore's inventory to include more adult books ("partly for the customers and partly for ourselves" said Leavitt), they have also been able to increase the number and quality of author events.
---
Dolphin Tales bookstore, Virginia Beach, Va., will close May 26 after 18 years in business. Describing it as "a religious bookstore and ecumenical crossroads," the Virginian-Pilot reported that owners Renee E. and Tim McCarthy "traced Dolphin Tales' shrinking clientele to competition from Internet-based booksellers and religious supply companies."
---
Can we rise above it all? An editorial in Salt Lake City Weekly suggested that a proposed "skybridge" over what the writer called the "LoMain" district of the city would in fact "keep people off the sidewalks" in an area that needs pedestrians for "a few brave holdouts," including Sam Weller's Bookstore. According to the editorial, "after downtown rises, LoMain may be the last place you'll see an accurate portrayal of city life. . . . We'll keep a light on for you."
---
The Jenkins Group and Independent Publisher Online are launching the Moonbeam Children's Book Awards "to honor the year's best children's books, authors and illustrators." The awards will have 23 categories. The first awards program will be for books with 2006 or 2007 copyrights or were released in 2006 or 2007. The books should be written in English and intended for the North American market. Entries should be sent by August 1. For more information, go to moonbeamawards.com.
---
My word! Our profile of WORD, the new Brooklyn, N.Y., bookstore, in yesterday's issue listed the wrong phone number. The correct number is 718-383-0096.
---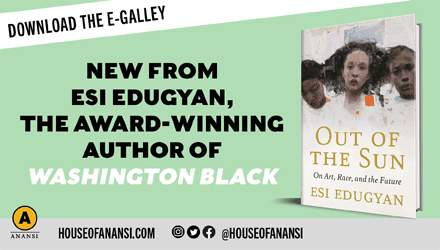 ---