Notes: McCarthy Joins Ingram; Clinton vs. Clinton
Mary McCarthy has joined Ingram Book Group as director of product management, where she will manage a team of buyers working with large- and medium-sized trade book publishers and will present the services of Ingram Book, Lightning Source and Ingram Digital Group to the industry. She succeeds George Tattersfield, who was recently promoted to the new position of v-p, product management.

McCarthy was most recently v-p and COO of the Harry W. Schwartz Bookshops, Milwaukee, Wis., and earlier had management and executive positions at Kroch's & Brentano's in Chicago, Random House, the Library Ltd., St. Louis, and the Booksource.
---
In November, Borders will open a 25,150-sq.-ft. store at Freehold Raceway Mall in Freehold, N.J. The store will be part of Freehold Raceway Mall's open-air 100,000- sq.-ft. lifestyle expansion, which should be completed in fall 2007. The store will be located at the intersection of Raceway Mall Drive and Route 9.
---
It will be Clinton versus Clinton when two Hillary biographies are released on June 19. USA Today featured a bit of publishing world smackdown between Paul Bogaards of Knopf and Geoff Shandler of Little, Brown. According to the article, Little, Brown moved up its release date for Her Way by Jeff Gerth and Don Von Natta Jr. after Knopf announced a street date for A Woman in Charge by Carl Bernstein.
Peter Osnos of PublicAffairs suggested there would be some key publicity signs to watch for in the upcoming battle for bestseller status: "Who gets the biggest headline? Who gets on 60 Minutes? Who does better on the Daily Show? It will be fun to watch--if you're not one of the publishers."
---
Radio shock jock Don Imus chose the Scranton Library in Madison, Conn., for his first public appearance since being dismissed by CBS Radio last month. NBC 30 reported that Imus accompanied his wife, Dierdre, to a signing for her new book, Green This!. The event, postponed from an earlier date, was rescheduled after Deirdre Imus called Roxanne Coady, owner of R.J. Julia Booksellers. "Deirdre said to me this would be a safe, welcoming place for her to do her event and understood they would put that aside," said Coady. According to NBC30, "The event was limited to 300 people who all bought the book to get a ticket to the signing."
---
Opportunity knocking in Arizona and Louisiana?
"I wish that a bookstore or two would move into town here," Tuscon, Ariz.--and Wakefield neighborhood--resident, activist, and El Pueblo Branch Library manager Frank De La Cruz told the Arizona Daily Star. "There's nothing really like that on the South Side right now."
"What young professionals are asking for is . . . just a 24-7 downtown where people can live, work and play," wrote J.R. Ball in the Greater Baton Rouge Business Report, adding, "What they need are more entrepreneurs willing to take the risk of opening that downtown bookstore, art gallery or clothing store."
---
Love books and beautiful inns? A number of authors with connections to the Jersey Shore will be signing and selling their books during the Authors and Inns Tour in Spring Lake, N.J., on June 10. The Asbury Park Press reported that the self-guided tour, sponsored by Historic Inns of Spring Lake in association with the Spring Lake and Sea Girt public libraries, will feature, among others, bestselling suspense novelist Mary Higgins Clark, who has a summer home in Spring Lake.
---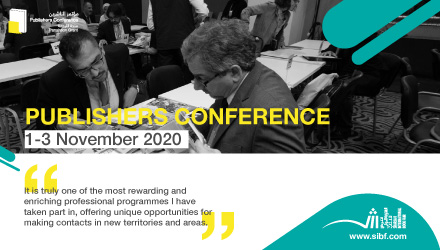 ---