New Owners for Bookworks, Albuquerque, N.Mex.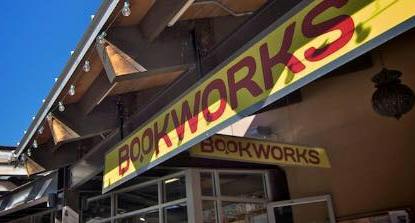 Shannon Guinn-Collins and her mother, Nancy Guinn, with the help of several local investors, have bought Bookworks, Albuquerque, N.Mex., and will be taking over in January, the Albuquerque Journal reported.
The new owners purchased the store from Danielle Foster and Wyatt Wegrzyn, who, as employees, bought the store in 2010. Bookworks was founded in 1984 by Nancy Rutland.
Foster told the paper that "it's time for the next chapter. Dig into my to-be-read pile." She added that she wants to spend more time with family, including three children and a grandfather "who is soon to celebrate his 100th birthday."
Wegrzyn commented: "We're just so grateful for being about to take (Rutland's) dream where it is now. It is miraculous."
Guinn-Collins, who currently works as a project manager at Presbyterian Health Care Services, grew up near Bookworks and recalled going to a reading featuring Brian Jacques, author of the Redwall series. "I remember (his) reading here when I was a kid and bringing in this copy of my favorite book that I loved to literally pieces for him to sign."
Guinn retired as a palliative care physician this summer, and said friends were taking bets on how quickly she would leave retirement. She wanted to keep the store alive, explaining, "I grew up in Albuquerque, so I can name all of the independent bookstores that have been in this community that are no longer there. Independent bookshops have long been places to go to learn, to be in an environment that feels good."
Bookworks will close for a few days at the end of January and the beginning of February for "updates." The Albuquerque Journal wrote that "Although Guinn-Collins and Guinn are planning a few changes, like updating the website, expanding the inventory, and debuting a book subscription program, Wegrzyn said the focus is 'grabbing the baton and running.' All 10 employees, including the current manager, will remain at Bookworks."
---

---