Buying from Indies 'Like a Tax We Pay to Have a Community'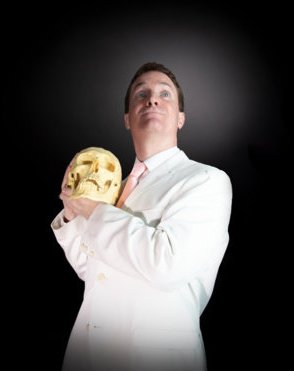 "I know that if BookTok discovers your book, you can become a bestseller overnight. And there's social media, and all these things. But what I've discovered is that year in and year out, what sells your book are bookstore owners and employees who care. You're way more likely to find those in independent bookstores. If you buy a book from Bookshop.org, or an independent bookstore... you're gonna pay more money, but I think of it like a tax we pay to have a community. We pay a couple of bucks extra so that we can have this vital, vital part of our community.
"During the pandemic, my mom couldn't really leave the house at all. The owner of our independent bookstore--my mom gave her a credit card and every week she'd bring my mom a pile of books, and leave them on the front porch. And she'd look in the window and wave to my mom, and she texted them to let her know she was still alive and okay, and she got a response. Amazon's not going to do that. Those few extra bucks for me are really really worth it. To me, it's a bargain."
--Grady Hendrix, whose novel How to Sell a Haunted House (Berkley Books) is the #1 February Indie Next List pick, in a q&a with Bookselling This Week
---

---