Amazon Results: Sales Rise 'Only' 8.6% in Fourth Quarter; Pressures Continue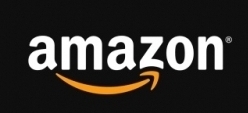 In the fourth quarter ended December 31, net sales at Amazon rose 8.6%, to $149.2 billion, and net income fell to $278 million from $14.3 billion. For the year, net sales rose 9.4%, to $514 billion, and there was a net loss of $2.7 billion compared to a net gain of $33.3 billion in 2021. The company estimated that net sales in the first quarter of this year will be between $121 billion and $126 billion, or 4%-8% more than the same period a year ago. The company expects "slower growth rates" in the next few quarters, according to CFO Brian Olsavsky.
Although low by historical standards, the sales gain in the fourth quarter slightly beat analysts' expectations, but earnings per share were 3¢, 17¢ less than expected. That and a number of factors led to a more than 5% drop in the price of Amazon stock after markets closed yesterday. For one, Amazon's cloud service, Amazon Web Services, which in the past has grown much faster than the rest of the company's businesses and produced huge profits, had a sales increase of 20.2%, to $21.4 billion, its lowest gain since Amazon began reporting its sales, and below analysts' expectations. Advertising sales were 19%, also slower than in the past. And sales at Amazon's online stores, which includes product sales and digital media content, fell 2%.
As the pandemic sales bump has receded, the company has cut staff--including some 18,000 executive positions--and slowed openings of new warehouses. It's also come under some pressure from workers. Several warehouses have unionized, and OSHA has cited the company for workplace violations at several warehouses.
CEO Andy Jassy said, "In the short term, we face an uncertain economy, but we remain quite optimistic about the long-term opportunities for Amazon."
Still, as the New York Times noted, "John Blackledge, an analyst at Cowen & Company, estimated in December that if investors stripped out the profitable cloud computing and advertising businesses, the rest of Amazon, which includes its retail operation, studios, devices and other consumer efforts, lost more than $25 billion in 2022."
---

---