Car Smashes Into Newly Opened First Chapter Bookstore in Seneca, S.C.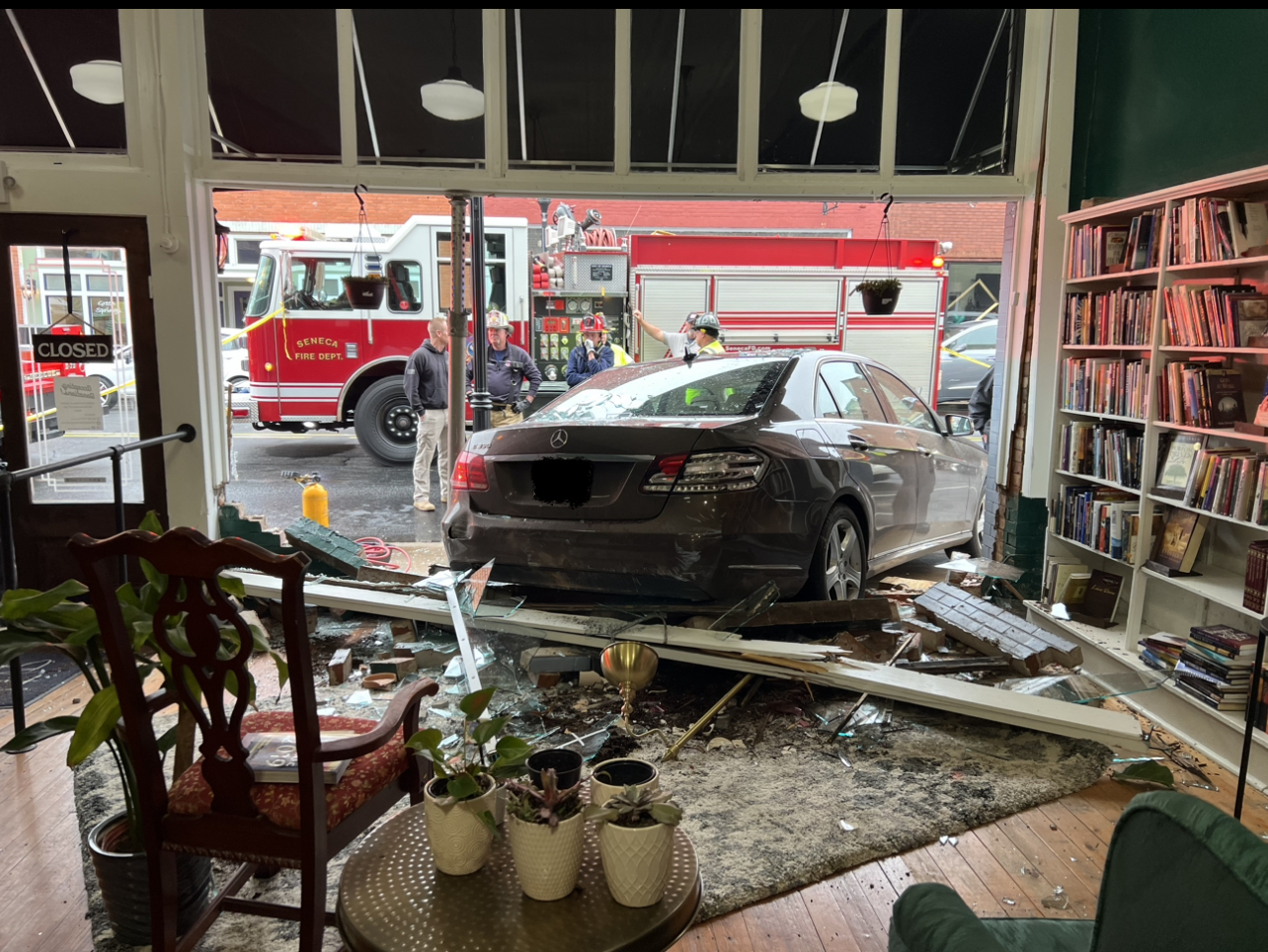 On March 22, a car smashed through the front window of First Chapter, a used and new bookstore in Seneca, S.C.--just two weeks after the shop's grand opening and ribbon cutting ceremony. Owner Taylor Reed told WYFF the store is temporarily closed but will host a grand reopening once repairs are made.
"It was like it was slow motion," said Reed. "I was standing right over there, so I watched the car come through the shop, and it was like, 'oh, there's a car. What's going on?' and it truly was so surreal but not necessarily frightening because I knew instantly no one got hurt. The driver immediately got out of the vehicle, and so I'm just so thankful everyone was fine."
On the day of the accident, First Chapter posted on Facebook: "Thank you for all the messages, calls, and kindness on the street! First Chapter will be closed until we are able to repair all damages and get the shop in tip top shape for everyone! We will keep everyone posted. We are so so thankful no one was injured and everyone walked away. I also want to thank the Seneca Police Department and Fire Department! We have some wonderful folks serving our community who try to make every situation a little brighter with their humor and good nature."
---

---