Notes: Congratulations; Halo 3 Guide a Hit, Too
Congratulations to Stacey's Bookstore, San Francisco, Calif., which turns 84 today. To celebrate, the store is holding drawings for $84 gift cards and will have a birthday cake.

Ingrid Nystrom, marketing and events manager at Stacey's, noted that the store had a big 80th anniversary party and will have another major one next year. "But last year we decided that once you're over 80, every year is a gift and needs some recognition. . . . Like many 80+ year olds, we're not as healthy as we once were, but the mind is sharp and 'old reliable Stacey's' is still, as one long-time customer described, 'an oasis of culture in the soul-numbing Financial District.' "
---
And congratulations to Carla Cohen and Barbara Meade, owners of Politics and Prose bookstore, Washington, D.C., who in the October issue of Washingtonian magazine are listed among the 150 most powerful people in the capital. "Nationally known and locally beloved, the Politics and Prose founders prove that independent bookstores still matter," the magazine said. The pair appear in the "culture" section, just above Placido Domingo. Barbara wrote that she believes the placement was a matter of alphabetical order. We think otherwise.

---

On Friday, October 5, Books Inc., San Francisco, Calif., celebrates the re-opening of its Marina district store at 2251 Chestnut Street, which has been remodeled. The company commented: "Gone are the outdated fixtures, swiped from a Tucson dumpster in the winter of '98." At the evening reception, Ursula Hegi will discuss her new book, The Worst Thing I've Done.
---
In March 2008, Barnes & Noble will open a bookstore in Winter Garden, Fla., near Orlando. The site is in the Winter Garden Village at Fowler Groves at Highway 535 and Highway 417.
---
Wordsmiths Books, Decatur, Ga., has been named one of the "Hottest 100 Things in Atlanta for 2007" by the Sunday Paper, which wrote, "this newly opened independent bookstore shows that passion for the written word isn't a thing of the past. In addition to handling book sales for events sponsored by the Georgia Center for the Book, the Wordsmiths crew is also bringing a wide variety of authors to its appealing shop in downtown Decatur and offering plenty of reading-related advice on its book blog."
---
More than 1.7 million people ordered in advance Halo 3, the new video game from Microsoft, which went on sale yesterday at midnight and was celebrated at many Harry Potter-like events.

The game's guide, Halo 3: The Official Strategy Guide (Prima Games, $19.99, 9780761556992/0761556990), is selling handily, too, and was No. 30 on Amazon.com this morning.
---

Wall Street Journal today has a story--on the front page--about mobile novels--novels written and read on cell phones. [Pause.] Established novelists groan. Young people, especially women, love them, love them deeply. [Pause.] Novels have simple language, usually unpolished. Lots of space in text. Themes are love and friendship. Huge fan base likens them to comics and graphic novels. [Pause.] Some have appeared as books. One title sold 440,000 copies. Genre even has its own awards. Ahhh what a happy tale!

---

Ed Thorp's Beat the Market: A Scientific Stock Market System, published in 1967, was named one of the most sought-after out-of-print books of the past year by BookFinder.com, Business Week noted. In addition to being an investor and mathematician, Thorp gained notoriety as a "crack blackjack player whose winning system got him expelled from Reno casinos in the 1960s."

Why the interest in a 40-year-old investment book? "Perhaps it's rising interest in the relation between gambling and investing. Thorp also gets mentions in recent books, including Nassim Nicholas Taleb's best-seller on probability, The Black Swan."

---
Using a new proprietary online application called AuthorAssistant, HarperCollins has launched an author network that will allow authors to post information, images, links and more for their fans. Some 40 Avon authors are participating in a pilot program. To test drive it, go to harpercollinsauthors.com.

In a statement, Jane Friedman, president and CEO of HarperCollins, commented: "Our AuthorAssistant tool, and these stunning new Author Pages, demonstrate how we are harnessing our power and scale as a publisher to add value for authors, while connecting them with fans who want more from them."

---
Yale University Press has bought the Anchor Bible Series, a collection of more than 115 volumes of biblical scholarship, from Doubleday. Yale will publish all backlist and new volumes in the series, which will be renamed Anchor Yale Bible. The series includes the Anchor Bible Commentary Series, the Anchor Bible Dictionary and the Anchor Bible Reference Library.

Yale aims to develop the series "with new interdisciplinary ways of studying the bible while taking advantage of the new technologies within digital platforms." As for its religion publishing, Doubleday intends to focus on general religious titles for the trade market.

Founded in 1956 by William Foxwell Albright and led by general editor David Noel Freedman for 50 years, the series has more than three million copies in print. All current inventory and open orders are being transferred to Yale.

---
"Is it time to change the way books are marketed in Kenya?" asked the Nairobi Business Daily on the 10th anniversary of the Nairobi International Book Fair. Although publishers and authors garnered their share of criticism in the piece, booksellers were scolded as well for doing "little to market local books despite receiving the lion's share of revenues (35-40 per cent of the cover price). . . . staff in bookshops require training in customer care skills to help entice customers and assist in finding relevant books. But a bigger problem is presentation of books in stores which does little to encourage people to browse."

Poet Betty Wamalwa said, "In the United States bookshops are a pleasure for the eyes and double up as a social place. There are couches, poetry corners, it's a place you can linger, where people who love books can go and enjoy being with books."
---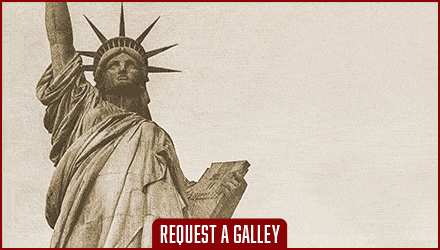 ---