Midnight in Peking
by

Paul French

In a city of privilege and vice, red-light districts and opium dens, avarice and corruption, the savage murder of an innocent girl will shock thousands of residents, even as an enemy army is poised to sweep away life as they know it. Paul French (The Old Shanghai A-Z), analyst and commentator, once again takes readers back to pre-Communist China, but this time he breaks the true-crime mold with gripping detective noir style in Midnight in Peking.

As the sun rises after a bitterly cold Peking night in January 1937, a local man out for his daily constitutional makes a chilling discovery. At the foot of a certain watchtower, rumored to be the haunting ground of fox spirits, a young foreign woman lies murdered and mutilated, her organs cut out, her limbs and neck partially severed. Peking police predict difficulty identifying the victim due to the lacerations on her face until E.T.C. Werner, former British diplomat, arrives on the scene and cries out the name that will soon echo through Peking, the name of his only child: Pamela.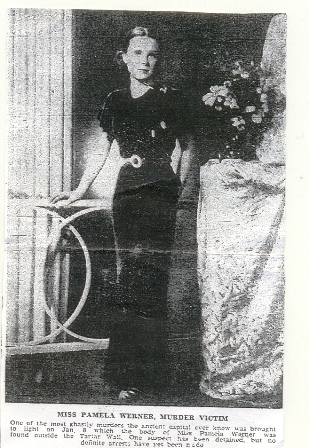 From the beginning, the mystery surrounding Pamela Werner's murder proves a tangled puzzle. Detective Chief Inspector Richard Dennis, former Scotland Yard man, now head of the British Municipal Police in Tientsin, is called to Peking to investigate the crime, but he faces a string of dead ends. Although Pamela's body was discovered at the watchtower, the actual murder scene remains unknown. Early interrogations fail to turn up a suspect with any reason to hurt Pamela, and Dennis finds his hands tied with red tape as his superiors discourage him from investigating any leads that involve the foreign community. With roughly 20 days to work before he is legally required to present further evidence to keep the investigation alive, Dennis races the clock but hits barrier after barrier as his resources are scaled back and pressure to return to Tientsin mounts. Finally, his investigations lead him to believe the murder may have been ordered by a powerful Chinese warlord, a man untouchable through legal channels. Discouraged and ordered home, Dennis must drop the case. However, even as the threat of Japanese invasion mounts and the government declares Pamela's case unsolved and closed, Pamela's father grows ever more determined to bring his daughter's murderer to justice. No matter the cost, no matter the risk to his life and personal liberty, E.T.C. Werner vows to catch the killer. His surprising discoveries will lead him into the seedier side of Peking's expatriate community and provide the key to his daughter's untimely demise.
Using data from police reports and news articles as well as the reports from E.T.C. Werner's investigations, French unfolds a nonfiction story with all the skill and suspense of a great detective novelist. Interweaving Dennis's investigation with details of life in pre-WWII Peking, French takes the reader on a vivid tour of a community of aristocrats and con men, bureaucrats and pimps, a microcosm of propriety and barely concealed vice hovering on the brink of destruction.
Delving into personal histories, Paul French reconstructs the personalities of the mystery's cast, from police investigators to brothel madams to, most evocatively, Pamela herself. French uses Dennis's investigation of suspects to illuminate each person's connection to Pamela and gradually uncover the facets of her personality, slowly building a portrait of a lively, personable, and trusting young woman whose feelings of isolation led her down a dark path.
French's careful attention to atmosphere, historical accuracy and character development evokes in the reader the same sympathy and frustration at thwarted justice that led him to write Pamela's story, the sense that at the very least, her memory must be honored. Follow him on a chilling and enlightening journey to the heart of old China and find out what spirits still lurk in the shadows of the fox spirits' watchtower. --Jaclyn Fulwood
In addition to browsing the maps and photos in the book, readers will want to browse Midnight in Peking's website to enrich their reading experience. Site visitors can use interactive maps to explore Pamela's Peking, download reading guides to use in book club discussions and even take a virtual walking tour of the book's major scenes, narrated by the eloquent author himself.
Penguin, $26, hardcover, 9780143121008, April 24, 2012
---

---