Let's Face It: Mom Is Great!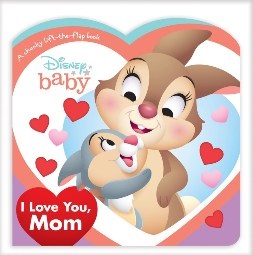 Sometimes the exact right book is the one that gets directly to the point: Mom is great. If you're looking for a board book for Mom and a little one to share on Mother's Day, you could not possibly go wrong with any of these titles.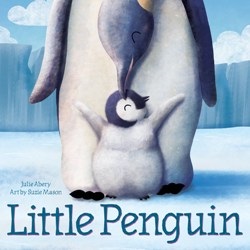 Disney Baby: I Love You Mom, illustrated by Jerrod Maruyama (Disney Books, $9.99), is perfect Mother's Day reading. Every page features a Disney animal parent with her happy babies. On one spread, Roo says, "I love that you keep looking for me when it's time to play." Lift-the-flap sections give prereaders a tactile experience, which also reveal more of the story: "I'm right here, Mom," Roo yells from Kanga's pouch. Familiar characters and plenty of hearts and smiles make this a perfect book to share.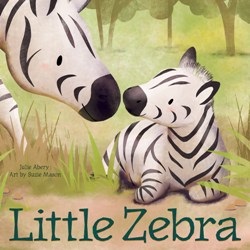 In Little Penguin and Little Zebra (Amicus, $8.99 each), both by Julie Abery and illustrated by Suzie Mason, little animals wander off to play knowing that Mama will be there to help. In both books, the baby animals fall down and get picked up by their doting Mamas who then give them the confidence to continue exploring. Ridiculously cute illustrations with rhyme schemes that scan remarkably well ensure that both caregiver and baby will find something to love in each book.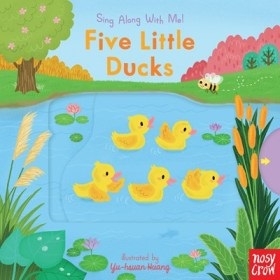 The final book to pick up is a classic nursery rhyme with pull tabs for extending (pun intended) the story. Five Little Ducks: Sing Along with Me! (Nosy Crow, $8.99), illustrated by Yu-hsuan Huang, is as springy, upbeat and prereader-focused as one can get. Caregivers and little ones will likely joyfully sing along as they enjoy the pastel palette, smiling duck and ducklings and tabs that allow for pop-ups in some unexpected places. --Siân Gaetano, children's and YA editor, Shelf Awareness