Present and Past Through the Eyes of a Modern Irish Master
The Irish novelist Colum McCann once observed that "an ounce of empathy is worth a boatload of judgment." His three most recent novels demonstrate how important that quality is in his compelling fiction.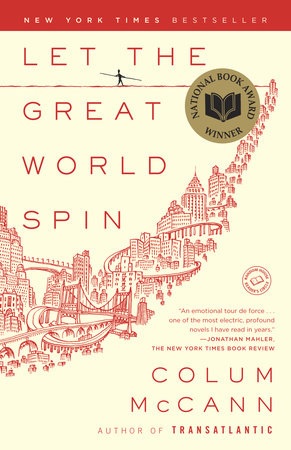 McCann first attracted a wider audience when Let the Great World Spin (Random House, $18) won the 2009 National Book Award. At the heart of the novel is the feat of French daredevil Philippe Petit, who traversed a wire suspended between the Twin Towers of the World Trade Center in August 1974. Out of that astonishing achievement McCann spins an intricate web of stories focusing on characters from every level of society to create a rich tapestry of life in the troubled New York City of the 1970s.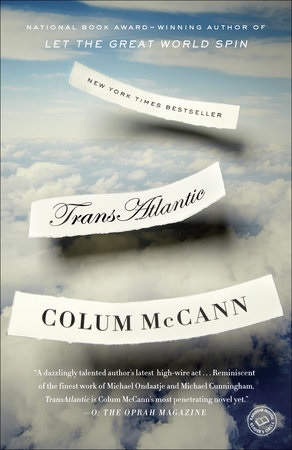 In Transatlantic (Random House, $17), McCann again relies on a polyphonic narrative, this time to explore the connections between Ireland and the U.S. over the past 150 years. He blends historical characters like Frederick Douglass and former senator George Mitchell, who brokered the agreement that brought an end to the conflict in Northern Ireland in 1998, with fictional creations to paint a memorable portrait of two countries linked by memory and culture.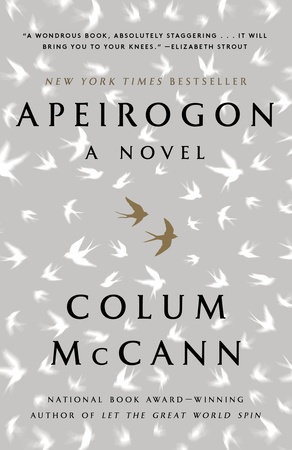 With the latest outbreak of violence between Israelis and Palestinians in May 2021, McCann's 2020 novel Apeirogon (Random House, $18) couldn't have been more timely. Understanding that the role of the novelist is to transcend geopolitics to tell human stories, in an audaciously structured narrative, McCann focuses on the experiences of Israeli Rami Elhanan and Palestinian Bassam Aramin, both of whom lost their young daughters a decade apart--one to a terrorist bombing and the other to a shooting by an Israeli border guard. The men bonded over those shared tragedies and have become passionate advocates for a peace that will spare others the grief that has scarred their lives. --Harvey Freedenberg, freelance reviewer